6 Reasons To Visit Sedona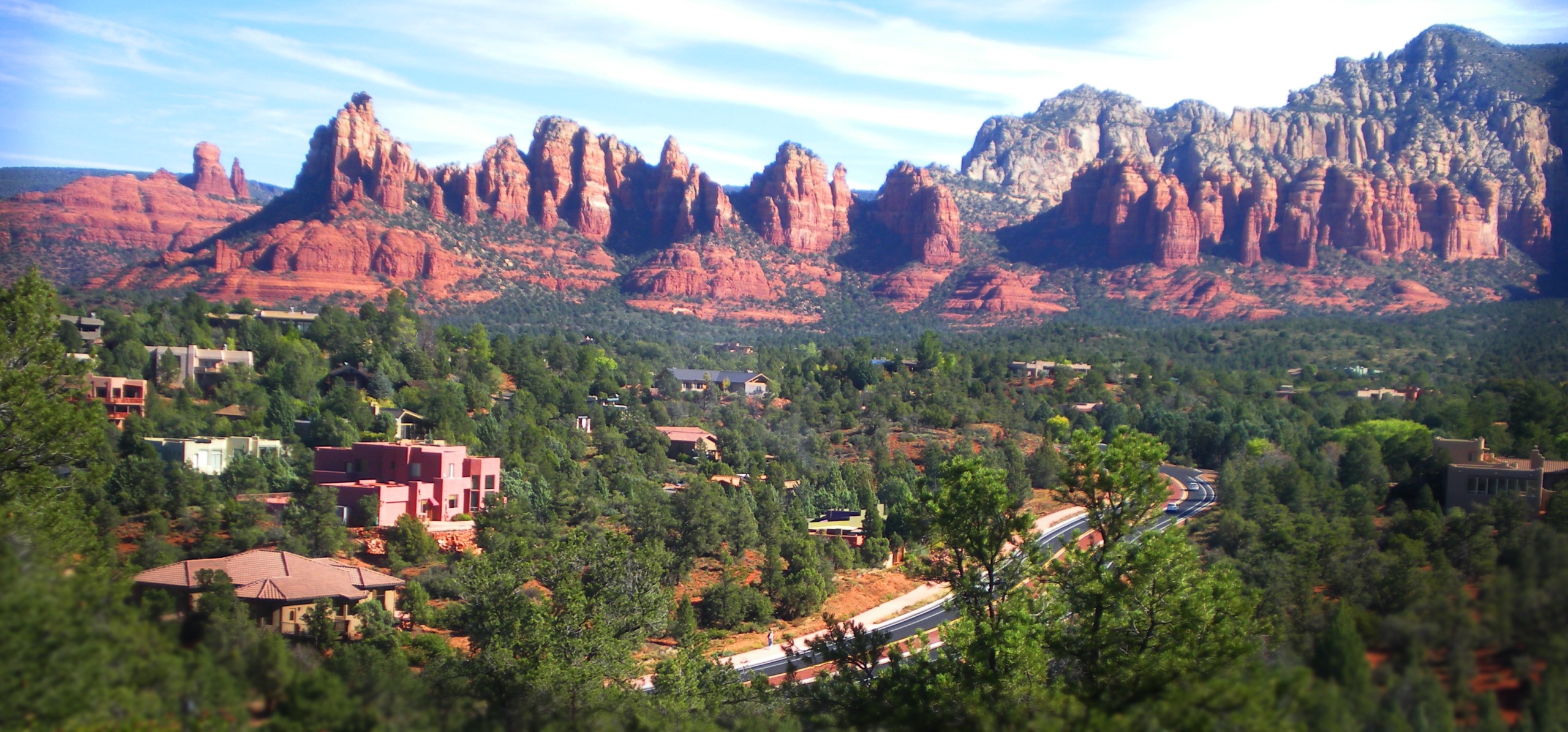 If you wish to add another trip to your Grand Canyon vacation Sedona offers you stunning scenery and a variety of fun activities. Whether you want to see the local wildlife, enjoy stunning Western sunsets of feast on a sumptuous meal the "Red Rock Country" can meet your travel needs. Leave the fast-paced life for a few weeks to enter into a peaceful, tranquil way of living.
Visit Bearizona Wildlife Park
The Sedona Chamber of Commerce lists Bearizona Wildlife Park as a must see hot spot in Sedona. View wolves, bison and bears as you drive through the pristine setting. Take a stroll through the educational center to learn about the local fauna and observe the behavior of cute bear cubs and smaller animals. Pay a visit to High Country Raptors if you wish to learn more about the nonprofit organization dedicated to spreading the word about raptor conservation.
Down a Smoothie at the Mago Café
Drink a nutritious smoothie while cruising the Web or use the Brain Innovation System to get smart at the Mago Café in Sedona. Laze by the fireplace and take a chill pill if you tire of being online. Feel more at peace and hone your mental tools too.
Visit the Red Rocks
The stunning Red Rocks formation is a must see in Sedona. The rocks have captivated both modern day hikers new to the area as well as Native Americans who have studied energy fields around the rock formation many years ago. Obtain a pass to park in Coconino National Forest from the Sedona Chamber of Commerce so you can soak up the breathtaking view via a picturesque hike. This landmark has served as the setting for hundreds of Western movies as well as car commercials so you are likely to notice the background from the movie theater or your television set.
Chow Down on Sedona Red Dirt
The Sedona Fudge Company now offers you Sedona Red Dirt. This delectable mix of white chocolate, amaretto, cream cheese and raspberry flavoring was inspired by the famous Red Rocks in Sedona. You can also try the chocolate and vanilla cream cheese delight known as Slide Rock Swirl if the prior selection is a tad too rich for your taste.
Stay in Don Hoel's Cabins
Travel 10 minutes outside of Sedona for a wonderful little journey into the past. Prepare for a cathartic shock to your system as you take in rustic, classic, Western living at its finest. Enjoy a full kitchen, fireplace and quilts if you decide to stay in a cabin for two by the creek.
Admire Stunning Sunsets
Visit Red Rock Crossing or Airport Vista to take in jaw-dropping Sedona sunsets. Observe how the sun seems to set the Red Rocks ablaze. If you wish to avoid either of these tourist hotspots check out the view from the patio of local restaurant Canyon Breeze.
About the Author: Ryan Biddulph enjoys sharing travel tips to help you find the perfect vacation. Click this link if you are looking for aresort in Sedona.
– image http://www.flickr.com/photos/paparutzi/