5 Important Tips Before Buying Rice Cookers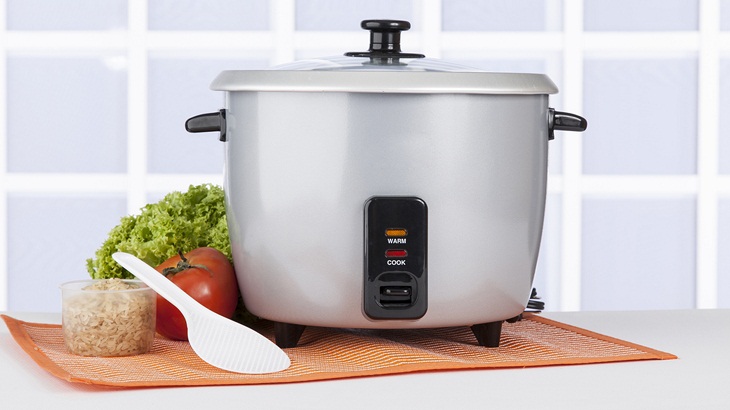 Rice cookers have become a must-have for every home today. The best stainless steel rice cooker are ideal in that they make your work easier, efficient and also help save energy by a great percentage unlike other common appliances. The appliances are convenient to use and will eliminate the headache of cooking rice even for people who do not like the business of cooking. They are designed in such a way that you will only need to switch them on and your rice will cook without your supervision. Once the rice is fully cooked, the appliance shuts off automatically but also preserves the warmth for the time you want to consume.
When buying your rice cooker, a few tips will be important to consider as they will help you find the right appliance for your needs. These tips include the following: –
Consider the features
Your cooker of choice should have basic features that allow them to efficiently cook your rice and keep it warm. You'll find the best stainless steel rice cookers offering other features such as one-touch operation buttons, keep warm settings, nonstick bowl that is removable and a lid. You can also consider one that has a steaming basket or tray as it'll come in handy when you want to steam poultry, fish or vegetables. If you can afford one, it'll be good to go for a rice cooker that senses cooking fluctuations and adjusts cooking time automatically thus delivering precise results.
Cooking capacity
Before buying your rice cooker, always consider the size vis-a-vis your desired cooking capacity. Cookers come in different sizes and you can get one that holds 3 cups which is ideal if you do not need to cook a lot of rice frequently. On the other hand, you can get a cooker that handles more than 45 cups which is ideal for commercial use or when you need to cook for large gatherings. If you're buying for family needs, just consider buying a medium appliance.
Maintenance needs
It will be good to go for an easy to clean appliance and especially one that allows you to clean the individual pieces without difficulties. A non-stick appliance is always amazing as it allows you to not only do yoru cleaning with ease but also enjoy great results when you cook. Always read some user reviews and go for something that promises cleaning efficiency.
Ease of use
You do not need a cooking appliance that is complicated and as such you should look for one that is easy to use. A rice cooker that indicates when your cooking is done will be ideal. A cooker that shuts off when your rice is ready and does so in precision will be good as it allows you to attend to other chores without fearing that your rice will burn. Check the control panel before buying and make sure it's easily readable. Also look for best stainless steel rice cooker that has separate control buttons for different functions.
Go for multipurpose rice cooker
Look for a cooker that has a wide range of cooking features will be suitable and worth considering. Pick something that cooks not only rice but can also steam vegetables, cook pasta among others. An appliance that allows you to replace rice cooker with slow cooker will be great.
With these tips, getting the best rice cooker will be easy and quick. Do not just choose one based on the price tag but look for the functionality and reliability. The best stainless steel rice cooker normally fits the bill very well.