5 Bathroom Remodeling Tips You Must Know
The bathroom is one of the most frequently used places in the house. So, it should be most comfortable as well functional according to the latest trends and styles. It is also important to upgrade your current bathroom structure with new bathroom remodeling trends to increase the resale value of your home.
Because a bathroom that is maintained and organized according to the latest trends that can help to increase the value of a home by 2 to 3 percent which can be a worthy improvement in the value of a project.
But there is a big question that needs to consider while hiring remodeling services for your home. That is, which modifications and upgrades should be made in your bathroom that can help in an increase in the value of your home. It is also an important thing to keep in mind that which are the things that can make your home more appealing to the buyers when you are planning to sell it.
For that reason, here are 5 important tips according to the trends of the year 2020 that every homeowner must know when they are looking to remodel their bathrooms.
Add Nature-Inspired Green Designs
If you add incorporating elements that are inspired by nature, it can give your bathroom a peaceful and calming feel and also enhances the beauty of your bathroom. For that matter, according to the latest trends of the year 2020, you can add green plants or linen designs that look like natural designs to your interior.
You can also choose green curtains to add on the windows or near the shower tub to make it look more peaceful and relaxing.
Upgrade Countertops
It is also another latest trend that can be followed in the year 2020 to update the vanity of your bathroom. By doing this, you can improve your bathroom remodeling project to get the highest return when you are going to sell it. As vanity is the most prominent thing in the bathroom and it should give an exciting appeal. Vanity includes changing and upgrading the existing countertops if they are faded or damaged from different parts.
For updating countertops, you can choose marble, granite or other stone countertops according to your budget and choice. But these days marble is one of the best and smartest choices to be made in 2020. Because bathroom remodeling trends may change according to time but marble always remains in the trend no matter what. Along with that, marble also lasts for a longer period and low maintenance.
You can also update your bathroom hardware accessories such as faucet of cabinets, handles of drawers and other accessories. You can choose stainless steel and brushed nickel for hardware as these are the most used material for remolding projects.
Replace Bathroom Floors
When it comes to remodeling of your home, whether it is bathroom, kitchen or any other part of the home, flooring replacement makes a huge difference in changing the entire look. If you have a huge bathroom, it would be best to replace your flooring with some relatively affordable flooring options.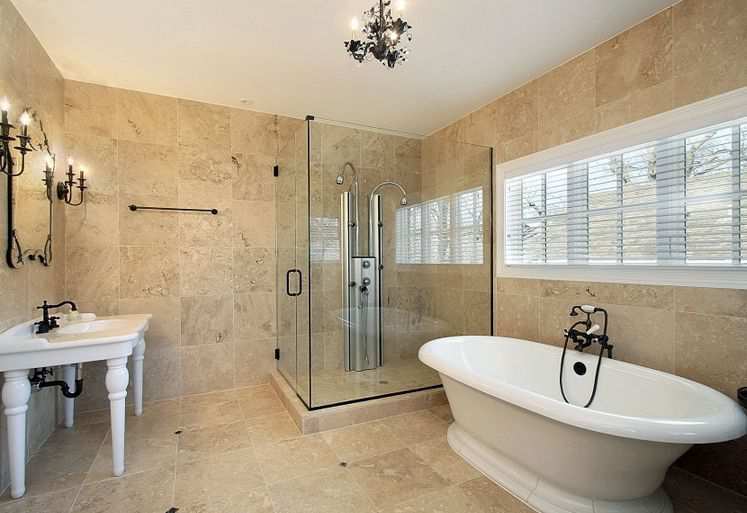 You can buy creative designs of tiling that are affordable and give your bathroom an appealing look. You can also put radiant-heat mats under your flooring as it can be the best solution for cold winters and it will keep your bathrooms warm.
Change Old Shower Tub With Walk-In Shower
According to the latest trends of 2020, you can choose to install an open or walk-in shower instead of old shower tubs that make no use in the bathroom except bounding space. So, instead of keeping that jetted whirlpool tubs, add open showers that look classy and give your bathroom a rich look.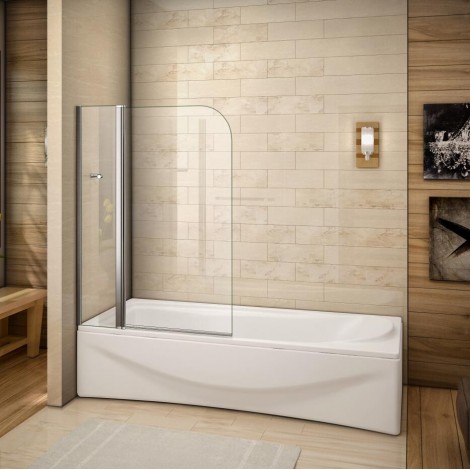 Besides that, by removing the old tub shower, you can get maximum space that can be utilized for other functions such as you can add more cabinets. Open showers also give your bathroom a large and airer space to take long showers.
Replace Your Shower Curtains And Bath Mats
If you want to get the best value for your home, you should improve the entire look of your bathroom and give it a new and latest design. For that purpose, you can simply replace your accessories, linens and old curtains with some fluffy modern hotel-style towels.
You can also add some richly colored bath mats as these things make your bathroom more comfortable and appealing. Replace your old toothbrush holders with new ones as there are plenty of options available in the market that are affordable and make your bathroom more attractive.