5 Awesome Apps You Can Use to Order Takeout Food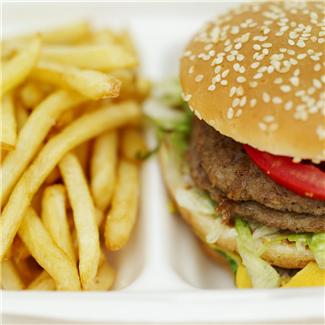 These days, your smart phone is like your personal assistant. You can even "send" your smart phone to grab a bite to eat for you, when you're pressed for time (or just craving some convenience). How so? Check out these awesome apps, designed strictly for simplifying the takeout food ordering process.
Eat24. Boasting over 20,000 restaurant listing in over 950 American cities, and couting, Eat24 not only provides you with a list of local takeout and delivery restaurants based on the address you insert, but it also delivers coupons to your smart phone on a regular basis and connects to Yelp directly so you can read other people's restaurant recommendations.
GrubHub Food Delivery and Takeout. If you're hungry and have no clue of what's around you, and especially what places will offer the convenience of takeout and delivery, then GrubHub might just be your perfect solution. Simply insert your address to pull up a comprehensive list of all the applicable eating establishments in your area. With over 20,000 restaurants loaded into the database, it's likely that, if you don't know what you're hungry for now, you'll know after exploring the options GrubHub puts in front of you.
Tastykhana.in. Packed with data from over 2,000 restaurants in Pune, Mambai, Delhi, Bangalore, Noida, and Gurgaon, this app gives you the option of searching for either takeout or home delivery establishments. What's more is that you can view complete menus, add menu items to your virtual shopping card, set up your profile to avoid having to repeat information for your favorite orders, and pay for your meals before they arrive using credit card, COD, or net banking. Click here to check it out.
SeamlessWeb. This free app makes use of your phone's GPS sensor to provide for you a running list of delivery and carryout establishments in your area, wherever your area is. Making this app ultra convenient are the star rating system that can help you choose a restaurant to patronize, and a rundown of current wait times.
GoPago. Currently, this app only covers a limited area (Dallas, San Francisco, and Las Vegas, to be exact), but developers are working on expansion, and fast, because GoPago has a lot of promise for takeout app users everywhere. Not only does GoPago connect you with local restaurants, but it also features the same functionality for local grocers, coffee shops, and other types of vendors.
There is no shortage of great smart phone apps to help you decide how to spend you dinner dollars, without the travel. Why not try more than one to determine which is the best fit for you?