4 Overlooked But Rewarding Jobs In Social Work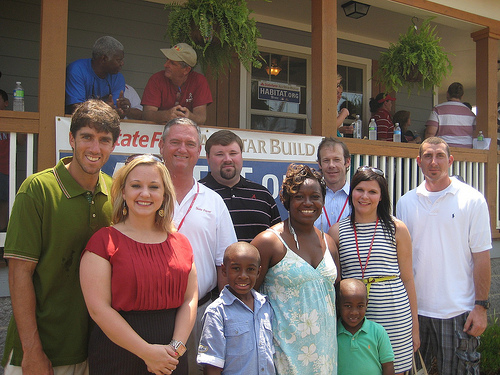 Social work is an incredibly rewarding career path for anyone interested in making a difference in their communities. Many individuals enter degree programs in social work with very traditional ideas about what this career entails. However, careers in social work are not limited to service management or correctional offices. While many positions involve home visits and case management, training in social work can also provide unique opportunities to help others in a variety of settings.
Social Work Writer
Social workers have the option to add professional writing to their areas of expertise. Working as a social work writer can grant more exposure to your area of specialization and serve as a financially rewarding career choice. Professional magazines such as The New Social Worker and Social Work Today accept articles from social workers on a variety of subjects. You may also submit article proposals to blogs or start your own on the subject. This career path allows you introduce others to the realities and rewards of working in the field and gives you an opportunity to raise awareness about others in need.


Group Home Social Worker
This career path allows qualified individuals in the field to work directly those in need. Rather than conducting home visits and studies, group home workers coordinate the recovery process for those living in shelters and group homes, such as runaway teens, battered women, substance abuse victims, and other individuals. These social workers plan and supervise group activities, teach important life skills and prevention, and help their clients find jobs and placement outside of the group home. Group home workers can work at homes or in centers at different stages in their career, including student interns or professionals with master's degrees. Certification in counseling, recovery, or addiction studies is a plus. Room and board is often included in some group home worker programs.
Forensic Social Worker
In this exciting and demanding field, forensic social lend their expertise to all stages of the law enforcement process. While many people believe they have seen forensic social work in action on television shows like Law and Order, those certified in the profession spend their work day advising professionals on all levels of the legal profession, including law makers, public administrators, law enforcement officers, and forensic researchers. They may also conduct criminal screening, provide criminal diagnosis, and stand in as expert witnesses in the court system. To become a forensic social worker, a person should look for an accredited program that provides forensic social work certification, since not all programs cover these courses. Some students interested in further legal work go on to pursue specialized law degrees or a joint master of science degree in social work.
Recreational Therapist
For social individuals who enjoy planning and adventures, a career in recreational therapy is an often overlooked occupation. Recreational therapists plan and supervise activities to help traumatized individuals overcome their problems and readjust to their new lives. Closely related to music therapy and art therapy, this career may include a variety of activities and setting such as swimming, hiking, drama, dance, crafts, and sports. This career is certainly not all fun and games, however, as most jobs require a bachelor's degree in therapy or a related field and certification from the National Council for Therapeutic Recreation (NCTRC).
A career in social work can give you the opportunity to pursue a variety of unconventional but rewarding jobs. With the right certification and training, you can help others live better while creating a unique lifestyle that works best for you.
Featured images:
 

License: Creative Commons

 

image source
Kendra Olsen is a social worker and guest author at Best Social Work Programs, where you can read her latest article on top-rated online social work degree programs.