3 Tips For A Correctional Career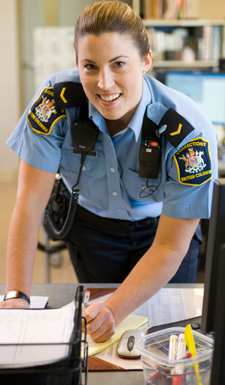 Do you feel you have a special knack for discipline? Perhaps you have the kind of personality that bears a strong passion for justice.
Maybe you are a stable and respected leader who also works seamlessly with a team.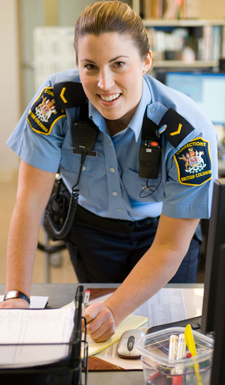 You may possess certain talents that highly qualify you for
an occupation in the correctional field,
or already work in this field but desire a position with more authority.
Do you have what it takes? Here are some self-evaluation topics to
help you decide if this might be the right path for you.
Organization Pro
Operating a correctional facility requires great organizational skills.
If you love to coordinate events, books on shelves, items in your pantry or other things,
it might be a sign that you have the skills to be a correctional leader.
Many layers exist in managing a corrections facility,
and a high level of crowd management and control are mandatory.
As you may know, issues can occur in a closed-facility situation where quick problem solving is crucial.
Organizational skills can be the difference between success and failure.
If you already have a job in the field and are great at effectively prioritizing and holding a position of unwavering command,
you might want to look into getting an online degree and elevating your status.
Under Pressure
Maintaining a level of composure in the midst of heated situations is a key element of this career.
Practice and training for this will help to build your abilities over time; however, an innate capacity to work well under pressure is a must.
An occupation as an authority figure will necessitate collected, uncompromising behavior where your demeanor lets others know that they do not intimidate you.
This is a skill that most people do not have. Personality is a large aspect to think about when considering an area of corrections as your job.
A certain amount of resilience and fortitude is ideal, as well as experience working closely with convicted criminals.
Sense of Duty
Working in a locked facility in close contact with deviants is a job for someone with a stalwart sense of duty to the community.
It is an admirable decision to make and certainly not a choice for everyone.
Aside from courage and ambition, you will need to look into obtaining a corrections administration and management degree.
This is a degree program that will give you the leadership and communication skills you need to serve in an administrative position.
If you possess a passion for justice and crime control, but do not wish to work in a correctional facility, you might want to look into a professional investigation certificate.
Rebecca has been going to school to get a corrections administration and management degree for a couple years now.
She's been lucky enough to get all the schooling she needs at collegenetwork.com