3 Great Degrees For Career Changers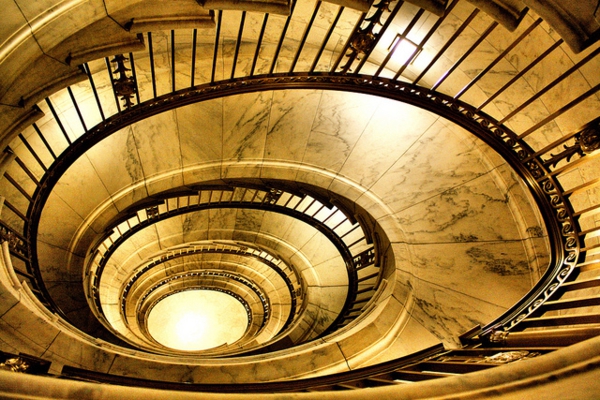 Contrary to popular belief, it is not just people over 40 who are career changers. In today's ever changing career landscape, more than half of currently working adults predict that they will change careers at some point over the course of their working life. While change can happen within all different types of careers and work situations, there are some fields that present better opportunities going forward than others, and almost all of them will require some further education for a true career change. So after assessing what it is that you really enjoy doing and would like to integrate into your next career choice, consider the following educational options.


1. Paralegal Studies
If you always wanted to work in the legal field but don't want to spend at least four more years in school preparing to become a lawyer, consider an associate degree in paralegal studies. This degree can usually be completed within two years, and with a high percentage of online programs for paralegal studies, this option could give you the flexibility to work toward a new career while still drawing a paycheck in the old one. Becoming a paralegal allows you to be an integral part of the legal field in a variety of support and research roles.
2. Business Administration and/or Accounting
Flexibility is key to these career options, with a variety of careers open to someone with a degree in business administration or accounting. In these related fields, more advanced degrees generally translate into more management and consultant opportunities, areas that tend to appeal to older workers seeking to branch out when considering a career change. In addition to standard corporate positions, a degree in business management could result in a new career in the healthcare industry, the information technology field, or even in starting your own business. Accounting degrees can take you into jobs both within the public and private sectors that involve auditing, bookkeeping, and tax filing. In addition, an accounting degree is a solid stepping stone for those who wish to transform into independent consultants. You can find more information here on how to get a Master of Business Administration Degree.
3. Computer Science and Information Technology (IT)
Given the constantly changing face of today's technology, this degree option appeals to career changers of all ages. A bachelor's degree in computer science and information technology can lead to a new career in computer programming, computer systems analysis, database administration, software engineering and more. With new technologies being invented seemingly every day, this degree can likely also prepare you for careers that are even now being created to keep up with new technologies. In keeping with the nature of the degree, online coursework is a popular option among schools offering this degree option, allowing for flexibility in learning whenever and wherever it is convenient for you.
A few other degree options that are popular with career changes are bachelor degrees in nursing and education, allowing for transition into work caring for others in the healthcare field or into teaching. Like the degrees listed above, these fields are projected to continue enjoying job growth well into the next decade.
Regardless of which path you choose to follow, when choosing to make a career change at any stage during your working life, it is important to consider a new career that you would find rewarding in some way that is no longer a part of your old career. In this way, your interests and your passion for what you do well may be able to sustain you into retirement and beyond.
Featured images:
 

License: Creative Commons

 

image source
Joyce Billings is a career counselor and guest author at Best Colleges Online, where she contributed to the guide to the Most Affordable Online Colleges.