Why Wooden Floors Are The Best Flooring Option Around?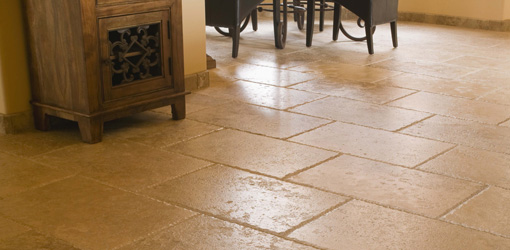 Much of how your house looks depends on its floor. The flooring of your house has a big role to play in the overall appearance of your home.
The looks of your wooden floor depends on the treatment it receives. And the treatment bears a direct relationship with the kind of finishing desired. A lot of different products are used in varying quantities to give your floor the looks you want for it. You may choose to have varnish or acrylic lacquer applied to your floor depending on your taste. After the application of these, a lot of other things like oils and waxes can be applied. Application of these treatments imparts a wooden floor, its shiny and smooth appearance. Oil also makes the floor look a little damp- something that enhances the beauty of the floor.
To have all these things done properly and without flaws, it's very important that you hire only a reputable flooring installation company.
If you are looking for flooring installation in North London,then you definitely have moreoptions to choose from than people living in the rest of London. There are so many wooden floor installation companies operating in North London that choosing one can get a little difficult. But having too many choices helps you zero in on the best option around.
When you approach such a company, the first thing that they are most likely to ask you about is the grade of wood preferred. Wooden floors are available in a number of grades. And these grades determine the style of the flooring and not its quality. The one that costs the least is called rustic. A rustic styled flooring option doesn't guarantee a consistency in floor colour. There may be a slight variation. Also, there will be some knots in the timber. The other varieties come with lesser knots and there is more uniformity in colour. The lesser the knots and variation in colour the more expensive the flooring is. The best timber for wooden flooring is hardwood. And that is because soft woods are too soft for a floor. Maple, beech, oak etc. are good examples of hardwood. Pine is a softwood variety and is not recommended for use as a flooring material.
Generally, wooden floors are easy to clean. You can clean them with a mob or a piece of cloth. But you should take care while choosing the floor cleaner. Make sure it is a non-solvent based cleaning agent. Prolonged used of solvents can wear out the upper coating of the floor. And that will make your floor look unattractive. If your floor is oiled, it's important that you keep reapplying oil onto it, preferably on a half-yearly basis. This is to ensure that the floor always retains its shiny texture. The oil should be of good quality. Natural wood oils are the best. Using chemical based alternatives can cause serious damage to your floor. You can yourself undertake these treatments or hire a carpentry company. Even the installation of these floors requires expertise and therefore, it's necessary to hire only an experienced company with great past achievements.