What Every Man Must Know About Wearing Cologne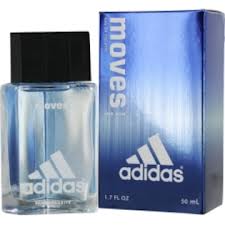 Did you know that the beauty of cologne is not just in its bottle? To make the most out of your best cologne, learn how to wear cologne perfectly.
Wearing cologne properly is an art; it needs to be studied and nature to perfection. Colognes are a powerful and essential addition to your grooming. The right cologne for the right occasion will always ignite your senses and add another dimension to one's sophistication and personality. It can also invite others to you.
There always seem to be fewer ways for men to accessorize than women other than the usual wristwatch. A quality men's fragrance will always do the trick though most men either know little or nothing at all about colognes or even how to wear them. There are many theories about how to wear colognes. We'll shed some light on some of the basic things that men need to know about colognes and wearing them.

Types of Colognes and When to Wear Them
Most men are always wearing one signature scent for a long time. This can be considered a grave mistake as there are numerous varieties of colognes that one can choose from them. It is essential, therefore, for you to learn about the different types of colognes that are available.
For instance wearing spicy or woodsy fragrances during the summer wouldn't be ideal as it would be overwhelming, such colognes are more suitable for the winter. A nice citrusy fragrance would also not be a good choice during the winter season as one may not smell it easily, and as such would be a good choice for the many warmer seasons of summer or spring.
Matching the type of cologne you wear to the occasion is also a valuable thing to do. The fragrance that one would wear would not be the perfect choice for the office. A good place to start from is identifying your personality.
Matching Personality with Cologne
• The Sporty Man:
An individual who loves the adrenaline rush that comes with everything sports but does not necessarily want to smell like a locker room. Among the best Men cologne choices here would be Adidas Moves, Anucci or Versace Pour Homme.
• The Young Professional:
For the young professional who has just started his career in the corporate world, he who loves to dress well and wants to smell refined the best choice would be a cologne that gives him attention and decency. The One by Dolce and Gabbana, 273 by Fred Heymann or Bvlgari Extreme are some of the best picks for him.
• The Urbanite:
This is the kind of man who loves the urban lifestyle. He is always ready for any eventuality. He is always conscious about his look. The ultimate choice for him is Calvin Klein's Euphoria and the likes.

• The Man:
He likes mystery and unpredictability. A laid back man by all means. His best choice would be Gucci by Gucci.
When to Apply Cologne
This is an obvious question that men tend to overlook. In fact most men would say you can wear a fragrance anytime you want. Well, the best time to wear your cologne is just after a nice shower. This will go a long way in maximizing your efforts to smell good. The reasoning behind this is simple: when you shower your pores open and when you apply cologne then, the scents are captured and absorbed. The reaction with your skin will result in a good smell. Applying a fragrance on a dirty skin will not produce a pleasant smell.
It is also crucial to ensure that one uses soaps, deodorants and body washes that are not strong scented. This will help prevent covering your lovely cologne, and as such it is recommended you use light scented body wash or soaps.
Where to Apply Cologne
Applying cologne at the right places will maximize the effect it has overall.  There are several areas that a person can apply and are most commonly known as pulse points. They include your chest, the inner wrist and elbow and around the base of your throat. This will enhance the interaction between the fragrance and your natural odor. Sometimes an extra addition under your ear lobes would also be ideal.

How Much Cologne Should I Wear?
This is a rather difficult question to answer as one cannot truly determine the exact amount of fragrance to wear. The best thing though would be not to soak yourself in your cologne. This can actually end up causing more harm than excellent mostly to your body. The best thing to do is to apply just the appropriate amount of cologne that you would be comfortable with and at the same time one that will not drive away the people around you.
Fragrance Evolution
This can sometimes be the most confusing part about fragrances for men simply because they are not always into the nitti-gritty things. This however refers to the life of the fragrance from the time you apply it. A fragrance evolves in three stages:
• The top notes:
This is the scent you can smell just right after applying the fragrance. It mostly lasts for the first few minutes –about 15 to 20 minutes.
• Hearty notes:
One is able to smell these scents between 20 minutes to an hour after applying a fragrance.
• Base notes:
These are the scents that last the longest mostly for hours.
A good knowledge about fragrance notes will go a long way in helping you choose the most suitable cologne to wear
Just like any perfumer will tell you, colognes are like exotic wines; they need a lot of time and attention to detail to be able to get the right one for the right occasion. There are numerous colognes, each distinct, and as such not every scent will be perfect for a certain personality.
The most reasonable thing to do is to try out different fragrances until one settles on the most preferred among them. With the above points in mind, you will have a strong base on what to choose and how to wear on your dinner date or even that very serious business meeting.
Featured images:
License: Image author owned
License: Image author owned
License: Image author owned
License: Image author owned
James Loverns is the owner of The Beat men's boutique, MD Magazine's men's fashion expert and blogger. His style influences Gordon suits, Carlton Banks and bow ties.