What Are the Most Popular Martial Arts?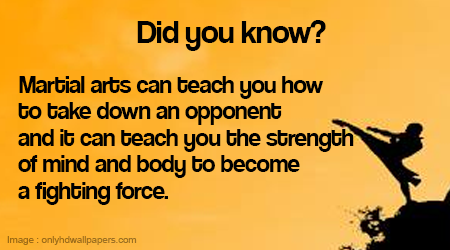 There are many styles of martial arts from all over the globe. Some focus more on kicks while others are best for close fighting. Martial arts can teach you how to take down an opponent that is much larger than you, and it can teach you the strength of mind and body to become a fighting force. Find out what some of the most popular styles of martial arts are, according to Ronin Athletics, a top marital arts studio.
Brazilian Jiu-Jitsu
Brazilian Jiu-Jitsu is a well-known and popular martial arts style. This style is used in mixed martial arts, with MMA fighters all over the world implementing this style and technique. It is a style of fighting that generally uses grappling and ground-fighting techniques, incorporating pressure on joints in order to force an opponent to submit. Strength and size don't always mean a win when fighting with this style of martial arts. Jiu-Jitsu teachers train pupils to use body weight and gravity against an opponent, allowing smaller fighters to have an advantage.
Karate
Karate is another popular style of martial arts. This style is what's generally associated with martial arts. It does not use weapons, implementing hands and legs as the striking force. Karate has been around for a long time, but in the last hundred years, it has made a comeback with a code of discipline integrated into the instruction. Karate students are encouraged to only use Karate when necessary for self-defense. Karate not only celebrates the physical aspect of the sport, but it also encourages virtue and honor.
Taekwondo
This style of fighting is famous for its use of kicks. Taekwondo trains students in how to use physical skills and mental strength to defeat an opponent. This skill is demonstrated in competitions by breaking a board or brick. It takes many skills to become an expert in Taekwondo, including strength and endurance. Balance and flexibility are also key in being able to execute the kicks and hits necessary in this sport.
Kickboxing
As demonstrated in the name, kickboxing widely implements kicks and knees into its fighting style, as well as different punches. Two important skills to have in kickboxing are speed and flexibility. Flexibility is important because you are often required to kick different places on your opponent's body, including the head. You will need to be flexible enough to place the kick where it can inflict the most damage. Speed is also significant in this style of fighting. The aim of kickboxing is to administer lightning fast kicks to your opponent without giving away what you will do next.
These are some of the most popular forms of martial arts, New York City and elsewhere.  Which one is best for you is an individual decision to be based on specific needs, wants, and purposes.
Jon Williams writes on a variety of business, home improvement, and sports topics.