VTech Innotab Review – Great Educational Birthday Present For Kids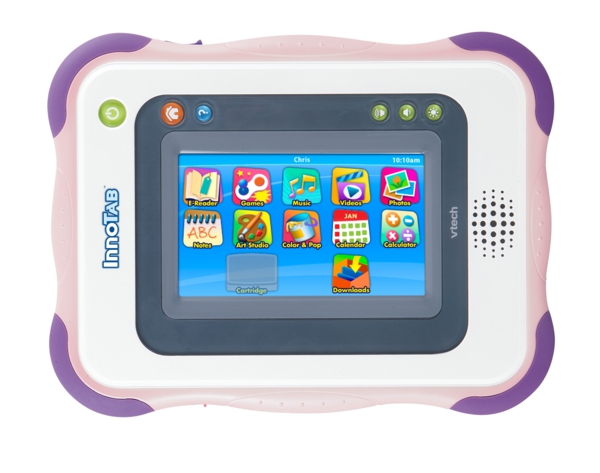 If you child's birthday is fast approaching then you will need to decide soon what to buy them this year.  For parents who want their children to progress with their learning in 2013 there's one educational toy that's definitely worth looking at, and that's the VTech Innotab Interactive Learning Tablet.  It's a durable learning pad that has loads of functionality designed to help with your kid's education.  Read on for a short VTech Innotab review where you can find out more about it and how it could help your child this year.
VTech Innotab Learning Tablet – Functionality
The VTech InnoTab was released earlier last year, and some people are comparing it to a child's version of the popular Apple iPad – but of course it comes at a fraction of the price.  It's very hardy and you will have peace of mind when your child starts using it aggressively or drops it on the floor due to the rubber edges and impact-resistant glass screen.
In terms of ages, then children from ages 4 to 9 will love it and you could almost see this as "Stealth Learning" – because the VTech Tablet is so much fun it almost doesn't seem like learning in truth.  It comes loaded with lots of interactivity right out of the box. So for example the InnoTab includes an MP3 player, photo viewer, alarm clock, calculator, calendar, and games that help with maths, reading, comprehension, and creativity.
Plenty of Games Available – Helping Children to Learn
In addition to that there is a large and ever-growing library of cartridge games – although these will need to purchased separately.  These include (but are not limited to):
Disney Princess
Dora the Explorer
Disney/Pixar's Toy Story
Scooby-Doo
SpongeBob Squarepants
Disney Fairies
Mickey Mouse Clubhouse
The Penguins of Madagascar
Graphics Are of a Good Quality
The VTech InnoPad Learning Tablet graphics are not too bad and are good enough to keep kids of this age group happy.  Although if your kids are a bit older then they might not quite see this as a cutting edge and modern gadget if they have been exposed to your iPad at all.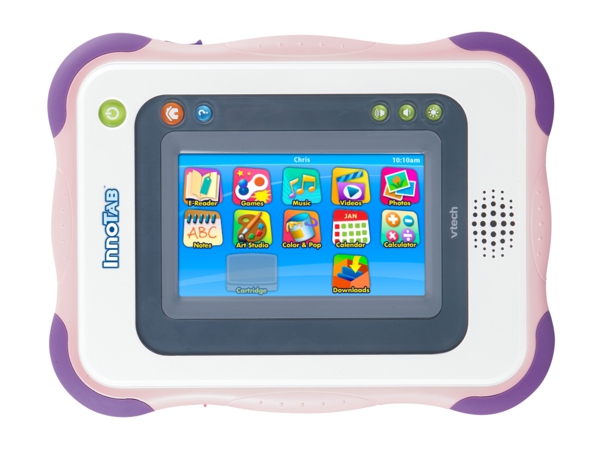 Overall for the price you pay – around $80 US Dollars – this should be a great asset for any Christmas list and should last and keep them entertained for around a year.  Definitely worth checking out this year.
Other Kid's Learning Tablets Available
VTech isn't the only company to develop this kind of toys.  If you want to look at rival models then the LeapFrog LeapPad Explorer is worth a mention, as well as the more expensive Vinci Learning Tablet.  Go check them out now and give your child the head start that they deserve.
About the Author: Article researched and written by Lisa Snowgand – she is one of the bloggers from Coupon Chili where you can find discounts on kid's toys – watch this Buy Buy Coupon Video they have hosted on Youtube to see how the website works.