Understanding Surround Sound Formats From In Wall Speaker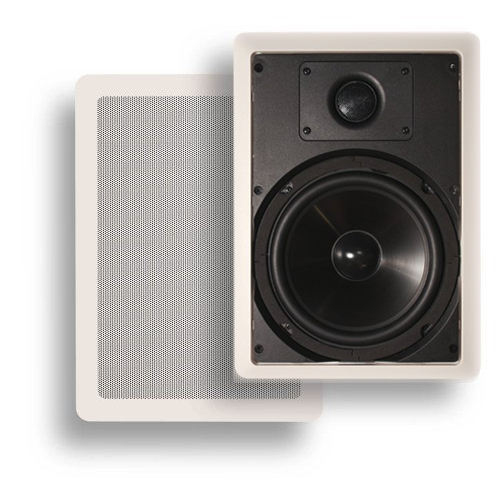 If you do not have the appropriate sound system for your television, you probably don't realize how much you are missing out on when it comes to home entertainment. Surround sound can make you feel like you are sitting courtside at a sporting event, like you standing next to your favorite actor in a movie, or that you are actually in your favorite video game. However, with so many options for surround sound, the reason a lot of people don't invest in the proper sound equipment is because they aren't quite sure what they are getting.
This content will take a look at surround sound formats and what to expect with your in home speaker system.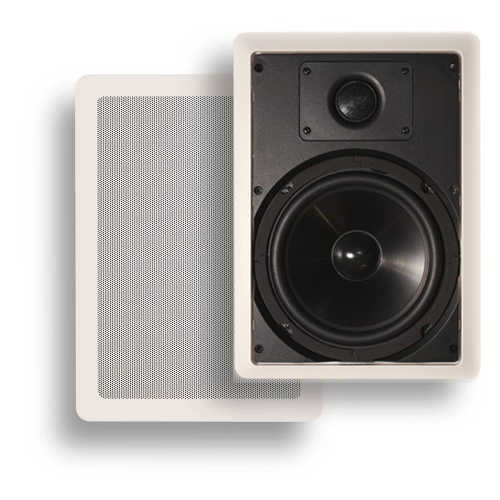 Surround Sound Options and Formats
The term surround sound may be much more confusing than it actually is. It simply means that you have a variety of speakers placed around your entertainment room, that offers sound all around you. While this luxury used to be something you'd find only in theaters, many homes now have surround sound due to its affordability and the entertainment it provides.
5.1 Channel System Audio
5.1 channel system audio is the most common type of surround sound. This system offers 5 speakers and a subwoofer for added bass and volume. Typically a 5.1 channel system will have a speaker located directly in front of where you will be sitting. There will also be two speakers at a 60° angle in front of your viewing area, one to the left and another to the right. Lastly, there will be two more speakers that are located directly at your sides, one to the right and another to the left. The subwoofer of the 5.1 channel system is typically located at the front of the room near the front speaker.
The most typical format for 5.1 speakers is Dolby Digital or DTS. These companies dominate the sound system market and majority of audio are used with these systems. Dolby Digital and DTS will even play older audio files, such as two-channel or one-channel systems. They are a basic format for audio lovers who are looking to build their perfect in wall speakers surround sound system.
6.1 Channel System Audio
A 6.1 channel system offers the same setup as the aforementioned 5.1 systems, but it also includes a speaker that is intended to be located at the rear of the room as well. Due to its middle ground status (in other words, you can go for a 5.1 system or a 7.1 system) the popularity of 6.1 channel systems is pretty limited. More often than not, people either want to settle with a 5.1 or completely upgrade to a 7.1 system.
Dolby Digital EX and DTS-ES are the formats that you will find to accommodate 6.1 channel systems. They will function perfectly with the rear speaker in an in wall speakers system, as well as the other speakers and subwoofer.
7.1 Channel System Audio
A 7.1 channel system is perfect for audiophiles and those looking to maximize their at home entertainment system. A 7.1 channel system has the same setup of the 5.1 channel system (one speaker directly in front, two 60° towards the front side and two more at the direct side), but also includes two more that are located in the rear of the listening area.
This full surround system is only available on higher quality technology systems, such as HD televisions and Blue-ray players. Therefore, the format that you will look for with your 7.1 channel system will be Dolby TrueHD, Dolby Digital Plus, DTS-HD Master Audio or DTS-HD. All of these formats will deliver surround sound to your 7.1 channel system and give you the highest quality entertainment system.
Conclusion
There are a lot of numbers and acronyms for in home speaker systems. However, once you have a grasp of the basics, it's quite simple to understand. With the information provided here, you can now decide what the best setup is for your in wall speaker system and how to make your entertainment system one that all of your friends and neighbors envy.
Featured images:
License: Image author owned
Michael Alvarez has been working in the electronics and technology field for over 20 years. He enjoys sharing his knowledge and expertise of in wall speakers with others; while continuing to grow his knowledge.