Turks and Caicos For The Independent Traveller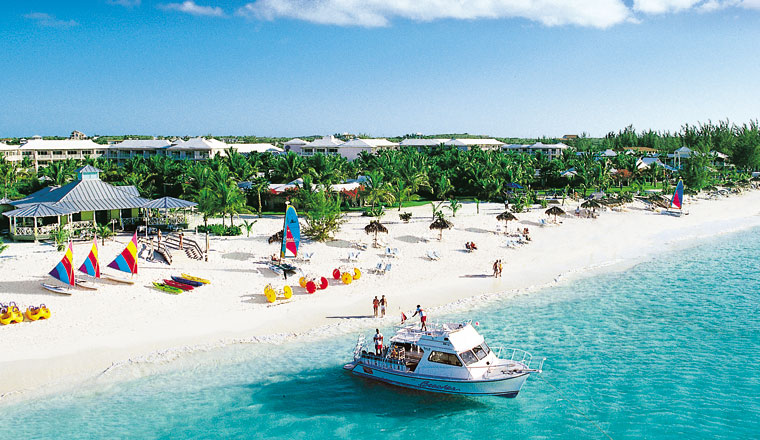 Some people like to go with the flow, join in with the crowds and enjoy sharing a vacation experience. Others choose to take the more independent route, making up their itinerary as they go. Whichever side of the fence you fall on, Turks & Caicos Islands make the perfect place for a memorable trip.
Turks & Caicos are a collection of islands set in the Atlantic, famous for their white sands, clear waters and quiet pace of life. Relatively unspoilt and undeveloped compared to many of its Caribbean neighbours, Turks & Caicos makes the ideal choice for those travellers seeking an island paradise experience that really delivers in the areas of tranquillity and stunning natural surroundings.
Travellers of an independent spirit are well provided for here, with a range of beach front condos to rent in the Turks & Caicos Islands. Please yourself and relax completely in stylish accommodations that open out onto sandy beach and turquoise seas. Confirmed beach bums will enjoy being able to stroll straight onto the sands from their accommodations at Grace Bay, to bathe in the warm waters or take in some of the amazing marine wildlife on the easy to reach reefs. Simply fit on a mask and snorkel and swim out to the easily reachable shallow reefs that surround these isles – and wait for the stars of the show to turn up. Creatures such as turtles, rays, starfish and a rainbow coloured cast of beautiful fish regularly pass by – in the calm, warm waters it is possible to spend hours mesmerised by the impressive marine kingdom. For the ultimate in relaxation, surrender to the laid back pace of life and follow your own timetable. With beach front condos to rent in the Turks & Caicos Islands you can eat, sleep, swim, party and chill out whenever you want, all on your own terms. Now how relaxing does that sound?
After some serious dedication to relaxation, if you want to change up a gear there are plenty of things to do here. Water sports fans flock to this place because of the variety on offer. Whether it's deep sea fishing, scuba diving, wind surfing, paddle boarding, kite boarding, para-sailing, water-skiing or kayaking that floats your boat, you can grab some marine based adrenalin action any time in these islands.
If you like your adventure with a little less water involved, head inland to Middle Caicos to explore the amazing limestone caves. Be impressed by the rock formations in these subterranean caverns which boast the best underground cave systems in the Caribbean.
Keeping up with the wildlife can be quite a challenge in Turks & Caicos because there's so much of it. There are North Atlantic Humpback Whales to watch as they make their migrations past the islands, the best places to view them from are Salt Cay and Grand Turk between the months of January and April. Other sea life worth checking out include Jo Jo the dolphin, a popular local often viewed capering in the shallows, and also the Caribbean Queen Conch, the mighty shellfish which features heavily on the local menus and is farmed at the world's one and only Conch Farm on the islands. Birders won't be disappointed and should remember to pack their binoculars to view the variety of feathered creatures in the mangroves, salt pans and along the coastlines.
Other beauty spots to take in on exploratory expeditions include the rough, unspoiled Blue Hills Beach and the dramatic cliffs of Mudjidin Beach. Learn more about the colonial history of the island by visiting Cheshire Hall and see the landmark lighthouse which guards Grand Turk from the north.
Intrepid independent travellers will find that Turks and Caicos are easily reached by international air operators. Flying in to the airport on the main island of Providenciales is a short flight from Miami (only ninety minutes) and from New York it takes four hours. The islands are a popular stop off on the route of cruise liners making their way around the Caribbean.
Don't dismiss Turks & Caicos as the sort of destination that only caters for package holidays where you have to purchase an all inclusive product – it is possible to put together your own tailor made itinerary including flights and self catering beach front accommodation that exceeds the value and quality of many of the established tour operators. If you are of an independent mind and spirit, experience your next holiday on Turks & Caicos, the perfect blend of beach paradise and adventure destination.