Touring London From a Double Decker Bus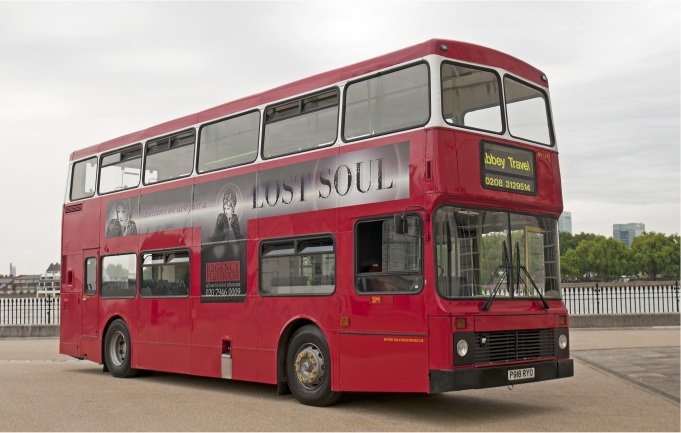 Hopping on a double-decker bus while on a tour around London is one of the best ways to see the true beauty of the city. And the best thing about it? It's cheap! It costs only £1.50 a ride with your Visitor Oyster Card. Too good to be true, but it's for real!
Whether or not you'll get to ride a double-decker bus when taking the London buses does somewhat depend on your route, but if you're in central London, you're likely to be able to grab one with ease. So plan your itinerary wisely if you'd like to watch London from the top deck of a bright red bus! 'Coz that's where the fun is!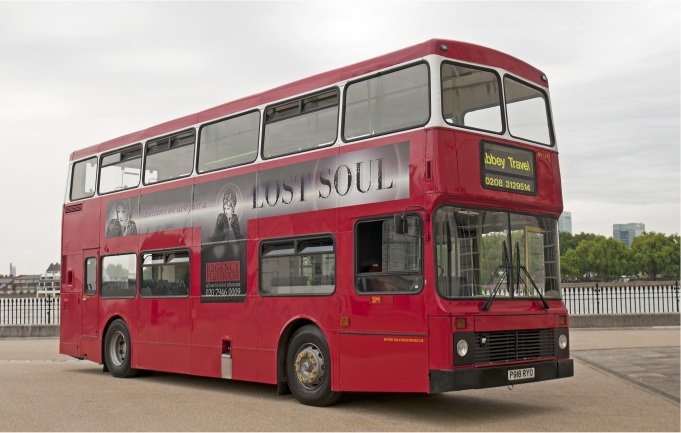 But before you get too excited on your planned London adventure, let's get you informed on some facts about riding a double-decker bus.
RELATED: Fun Facts About Buses
Where to get London Double-decker Bus Tickets?
Get your Visitor Oyster Card in London convenience stores or at tube stations. It will give you lots of London Tubes and cheap bus rides. We suggest you get a week's Oyster pass if you're staying three or more days. It will spare you of the hassle of reloading it every time. Trust us, it's worth it!
Oyster cards are a minimum of 5 GBP and you can recharge at any time with any amount. You'll get a deposit and any leftover cash back when you return the Oyster pass at tube stations.
If you haven't got your Oyster card yet and you needed to hop on the bus, you can also use your debit card if you have a contactless card.
How to use your Oyster Card? 
Swipe your Oyster Card or your debit card (if you haven't got an Oyster Card) over a card reader near the driver (he sits on the right). This is so easy! And London bus drivers are so patient that they can extend help if you need it. But we bet, you'll figure it out the first time you board a double decker bus.
Top three bus routes to go for.
Route 24: Pimlico to Hampstead Heath
You can catch the 24 from Victoria, where it passes both Westminster Cathedral and Westminster Abbey. The bus then turns down Whitehall and passes Downing Street, the Prime Minister's home. Then it reaches Trafalgar Square, where you can spot Nelson's Column and the famous lion statues.
The bus continues through the fringes of London's historic theatre district, passing Denmark Street, known as Tin Pan Alley for its famous music shops. It continues to Camden Town – famous for its music scene and labyrinth of street markets. The route ends at Hampstead Heath, where the lush, green park is waiting to take you a million miles away from the busy city.
Route 11: Fulham to Liverpool Street
Route 11 takes in the luxurious King's Road in Chelsea and the chic streets of Belgravia before it passes Westminster Cathedral, Westminster Abbey, Big Ben and the Houses of Parliament. Turning onto Whitehall and making its way up to Trafalgar Square, the bus continues along the historic Strand, passes the Royal Courts of Justice, and turns down Fleet Street towards London's financial district, known as the City or 'Square Mile'.
Magnificent St. Paul's Cathedral welcomes you into the City, where you'll also see the historic Royal Exchange, the Bank of England – the world's second-oldest central bank, and Mansion House – the London mayor's official home. You'll end your journey with Route 11 at Liverpool Street station. A short walk away you'll find Spitalfields market, famous Brick Lane and trendy Shoreditch, each dotted with bustling coffee shops, street art and street food stalls.
Route 9: Aldwych to Hammersmith
Route 9 is one of the oldest bus routes in London, as well as one of the "richest," passing through many of the city's most affluent areas. It begins at Aldwych, close to the cultural hub of Somerset House, and continues along the Strand to Trafalgar Square. Travelling down Piccadilly, you can spot leafy Green Park and the world famous Ritz Hotel.
The route continues through Knightsbridge, home to luxury department store Harrods, a must-visit for any discerning designer shopper. Then it passes the Royal Albert Hall and the immaculate Kensington Gardens, through which Kensington Palace, once the home of Diana, Princess of Wales, is a short stroll away. Then it's on to Kensington High Street; one of London's most popular shopping streets and a pleasantly quiet alternative to Oxford Street. Before it ends in Hammersmith, the route passes beautiful Holland Park. It features a Japanese garden, tennis courts and even a few resident peacocks!
London, as we all know is such an amazing place and being able to tour around it on top of a double-decker bus is the best way to discover the picture-perfect beauty of the city!