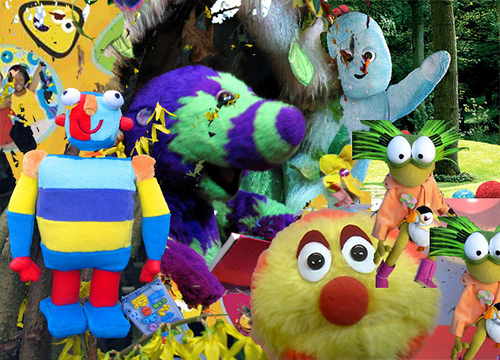 As 2013 begins, it's worth looking forward to what kids shows are going to be available for UK viewers. As well as returning favourites like Horrible Histories, there's also a number of new shows for CBBC, CITV, Channel Five, and Nickelodeon that offer great entertainment for preschool and older children. From Sarah and Duck on CBeebies, through to the continuing revamp of Grizzly Tales for Gruesome Kids, and including some excellent US imports like Adventure Time, some of the top kids shows for 2013 include:
Horrible Histories
This BAFTA winning series continues to be one of the few kids' shows on the BBC that has achieved a true crossover status, with edited versions appearing on primetime slots on the BBC's main channels, and a lucrative live tour adding to the series' blend of witty songs and sketches.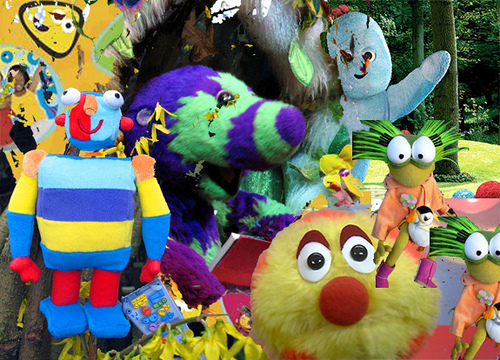 Wizards vs. Aliens
This new show from Doctor Who producer Russell T. Davies set the bar high with its combination of magic and science, but achieved critical and audience success in 2012; new episodes of the series in 2013 are set to continue Wizards vs. Aliens' status as one of the most anticipated shows on the BBC's kids lineup.
Sarah and Duck
A new series for CBeebies, Sarah and Duck stars the eponymous heroine and her duck best friend in a series of adventures. Aimed at preschoolers and young children, Sarah and Duck will have 40 7 minute episodes spread across 2013.
Bing Bunny
Another CBeebies addition for 2013, Bing Bunny is an adaptation of the popular preschool book series by Ted Dewan. The stories represent short animations that deal with the everyday challenges of being a child, and will have strong educational appeals.
Grizzly Tales for Gruesome Kids
Revamped by Nickelodeon from the original, early 2000s ITV series, Grizzly Tales airs on Nickelodeon UK and NickToons UK, and shares Horrible Histories' fun and educational format.
The Amazing World of Gumball
A UK and US co-production that has been airing on the Cartoon Network since 2011, a new series of Gumball is expected later in 2013. The series, which stars a blue cat, is particularly ideal for older, preteen children.
Get Well Soon
Presented by Dr. Ranjit Singh, Get Well Soon is another new addition to the BBC's kids lineup, and focuses on health and medicine issues through puppet characters.
I Can Cook – On the Go
26 episodes of this series have been commissioned for CBeebies, with the show seeing cooks travel the UK to dispense health recipes.
Wanda and the Alien
Adapted from a bestselling book series, Wanda and the Alien involves a girl rabbit's relationship with an alien, and will air on Channel Five in 52 10 minute episodes, and as part of its Milkshake block of programming. Other new shows for Channel Five include Toby's Travelling Circus, and returning favourites like Fireman Sam.
Imports and Other Trends
Key imports from the United States include Cartoon Network's cult hit Adventure Time, which has built up a strong reputation for its offbeat appeal and crossover success with audiences. Other major trends to watch out for this year include CBBC becoming the main home for BBC kids' programming; make sure you keep up to date with digital channels and programme availability via online guides and catch up services.
Featured images:
 

License: Creative Commons

 

image source
Rob James is a father of four girls, he finds that letting them watch TV online with Time For Telly means they never have to miss their favorite shows.  When he manages to get some free time, Rob can be found blogging about the many aspects of family life, from breaking up fights to dealing with boys.