Top Cars For Learner Drivers
Learning to drive is a rite of passage for most teenagers, but their lack of experience makes them more likely to crash and leads to high insurance premiums. Fortunately a huge market in cars aimed at learner drivers promises increased safety while keeping costs down. And thanks to competition between manufacturers they often don't cost as much as you might think.
This market is largely dominated by small cars. They're easy to drive and excellent value for money, with a reputation for lasting a long time. A small engine size also helps keep insurance costs down, making them ideal overall.
But if you're thinking of buying a used car, make sure it is in good condition. Learner drivers need the safest vehicle possible, so make sure that the used car is well maintained and has a high safety rating.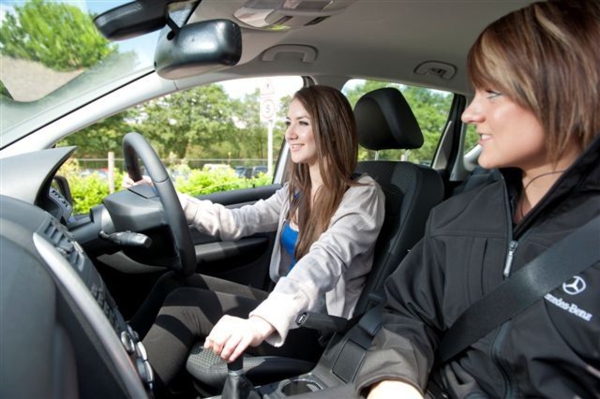 The Citroen C2 is one of the best cars for young drivers and that's reflected by its position in the cheapest insurance group. The three-door hatch is squat, cutting down on the likelihood of bumping in to something, while acceleration is poor enough that learner drivers will have time to think about what they are doing. It also offers a comfortable ride and assisted steering.
The most recent Fiat Punto was criticised slightly for being behind its competitors, but includes a host of safety features that are likely to win over sceptical parents. Driver, passenger and knee airbags are fitted and remote locking helps keep insurance prices down. It also has an excellent braking system, ideal for learner drivers looking for a car more comfortable stopping than starting.
The Ford Fiesta is a slightly more stylish small car, which will likely impress the learner driver's friends more than some of the others. It remains cheap to start with, but extra safety features increase the price. Consider a multi car insurance policy to keep costs down, because this runabout offers one of the best driving experiences. It feels safe on the motorway and is exempt from Congestion Charge and Road thanks to its eco-friendly engine. It was also 2012's best-selling car in the UK.
The Vauxhall Corsa was once Car of the Year for What Car? and Auto Express and it remains popular to this day. The latest model is one of the safest cars on the road, it's cheap to run and it looks good, but its popularity is one of its downfalls. There are so many of them on the road these days that they depreciate quickly.
A better option would be the Suzuki Swift, a car which has long gone unnoticed but is increasingly popular with learner drivers. It has good pulling power for its 1.2 litre engine and extra handling, ideal for keeping to the roads if conditions deteriorate, and disc brakes help it stop quickly. On top of this, it also looks good.
Catherine Halsey writes for a digital marketing agency on a range of subjects. This article was written on behalf of Admiral Car Insurance.