Top 5 Unique Birthday Party Ideas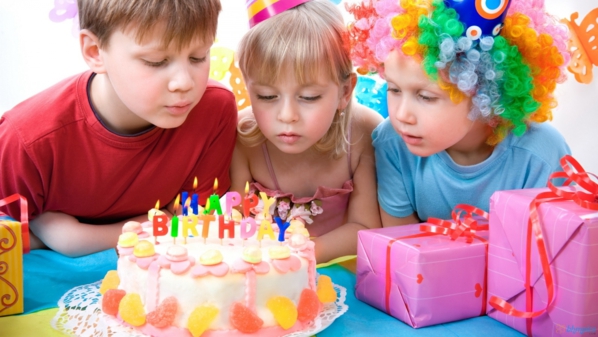 No doubt, you look forward to your birthday every year.  However, you may often sit back and consider what your birthday celebrations entail, and feel that they have gotten a little boring. Have you spent every birthday since you were a teenager sitting in the same corner of the same pub, drinking the same drinks? If this sounds familiar then no wonder you have grown tired of the same tried and tested routine.
Why not make 2013 the year when you begin to go against the grain, and find a unique and exciting way to celebrate your birthday, without a 'dirty pint' or a Jaegerbomb in sight? We looked at some of the best ideas.
Fireworks Boat Party
Hiring a boat, whether it is just to sail down a river and enjoy dinner or to have a full on disco, is a great idea for a party with a difference, but one which sadly seems to have been consigned to the 'old fashioned' pile in many peoples' thoughts.


However, as well as hiring a boat to host an event, 'fireworks boats' are also widely available for hire, and will provide you with a great place for a party as well as a stunning centrepiece for your evening.
For those who aren't at one with the water, you could always just host a fireworks display at home instead.
Murder Mystery
Whether you want to host an event at your home during the evening or head off to a country hotel for a whole weekend, there is no question that a murder mystery party will provide hours – or days – of fun and entertainment for all involved.
People often turn their noses up at such ideas, but then once they have done them wonder why they had never taken part in one before!
Home Beach Parties
Heading down to the beach has been done to death, so how about decking out your garden with paddling pools and play sand and creating a mini-beach outside your own home. You could even create a beachfront bar in your front room and make guests wear swimwear. Just make sure you wait until the summer if you actually want people to turn up!
Dance Class
Instead of worrying about New Year resolutions, why not promise to do something when you reach your own birthday?
Book a salsa class, or something similar, either at a venue or at home, so that you and your guests can start your evening quite literally having a ball.
Beer Tasting Party
This can either be done at a special venue or in the comfort of your own home, but if you still want alcohol to be a central focus of the day or evening then it is a great idea.
Either turn it into a competition around who can name the most beers, or simply head to a local brewery to taste the finest ales from around your area, beer festival style.
Break the cycle of boring and monotonous birthday celebrations, and take part in an exciting event that will provide fun and excitement for everyone in attendance.
This article was written by Fireworks Crazy. Fireworks Crazy is a premium fireworks display and e-commerce retailer, providing fireworks for sale throughout the year for birthday parties and other special occasions.