Top 5 Things to do on Oahu with Kids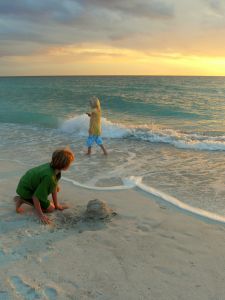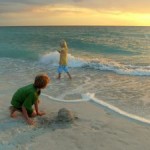 Parents heading to Hawaii for a family vacation should know the top 5 things to do on Oahu with kids.  Oahu is one of Hawaii's major islands and home of the capital city, Honolulu.  There are lots of beaches on Oahu, but there are also many other attractions including restaurants, shopping centers, museums, and gardens.  There is plenty to keep you and your kids busy, so make sure that you get the most out of your time by trying the top 5 things to do on Oahu with kids.
Visit the Bishop Museum
There is no better time to awaken a lifelong love of learning than to take advantage of your children's natural curiosity.  The Bishop Museum has several interesting exhibits, including relics from Hawaii's old monarchy.  However, the real attraction is the Science Adventure Centre where your kids can see a vividly simulated exhibit on the inner workings of a volcano.  They can also see a model of a volcano, make some ocean waves, and encounter specimens of local flora and fauna.
Hike to Manoa Falls
If you are a family that likes athletics and the great outdoors, then this hike should be perfect for you.  The falls is just about 20 minutes away from the city, but it allows you to enter a whole other world.  Enjoy the cool and lush rainforest, hike through bamboo groves, see exotic flowers and breathe in the fresh air.  At the end, you are rewarded with the sight of a 150-foot falls cascading into a clear pool.
Go to Iolani Palace
Give your children a glimpse of Hawaii's colorful past as you visit the home of its last monarchs.  At the Palace, you are required to dress properly to honor the history and heritage of the Hawaiian people.  On certain days, there are shows and live musical performances.  You also get to see the royal regalia in both the Polynesian and Western Victorian-era fashion.  This interesting juxtaposition will not be lost on sharp older kids.
Enjoy the Dole Plantation
Pineapple plantations are a significant part of Hawaiian life, and a trip to the Dole plantation is definitely one of the top 5 things to do in Oahu with kids.  There, you get to see more than just the acres of planted fields.  You can take a tour on the yellow Dole train, learn about how pineapples are planted, picked, and processed, and be amazed by the world's largest maze which is naturally shaped like a pineapple.  Later on, you can have a nice meal at the Dole restaurant and grill.
See the Waikiki Aquarium
There are 400 species of animals on view at the Waikiki Aquarium, and it is a great way to show your children what life is like under the sea – especially if they are too young to know how to dive or snorkel.
Try the top 5 things to do in Oahu with kids when you will family Hawaii vacation, and you are sure to have a great time. Pack up your bags now and create new memories with your family.