Top 5 Reasons You Should Go Mobile In Business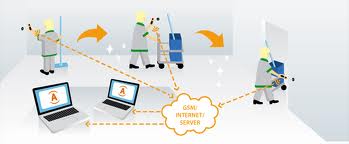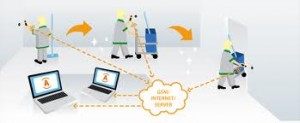 The world of business is increasingly becoming more on the move. By allowing workers to carry out work "on the move" it means that jobs can be carried out quickly and efficiently without being weighed down with paperwork and administration. New developments in technology mean that no longer has to revolve around an office and documents can be sent instantly. In addition to this, GPS navigation means that workers find addresses quickly and easily saving time and money in the process. Mobile workforce management solutions are an up and coming development in the business world and these are the top reasons why your business will benefit.
1.Improved Efficiency
For businesses on the go such as delivery and retail, waste management and tradesmen it is important to get as many jobs completed in the day as possible. Workers can pick jobs that arise during the day such as new jobs or jobs that have been failed to be completed by another worker. In addition to this they can upload their progress to head office or management so you can keep tabs on which jobs have been finished and which ones are left to do. Producing work reports in real time will maximise service and minimise complaints ensuring the business is running smoothly and on target.
2. GPS Navigation
Many mobile workforce management solutions include a GPS navigation system. The time saved by using a satnav is second to none and although many drivers do use them, having it incorporated into one mobile device saves space and money in purchasing different gadgets. GPS systems ensure that drivers reach their destinations in record time and most importantly on time. GPS systems can also track traffic and suggest a route which is more time efficient and safe. Should your driver be stuck or have an accident, using the GPS system you will be able to locate them quickly and aid them to safety.
3. Save Paper, Save the Planet
By using a mobile work device it means workers will no longer have to fill out paper forms which saves space and the planet. Businesses are the largest producers of paper waste, do your bit and set an example by doing away with paper forms and documents. Once workers have filled out the forms they can then send the forms of by email straight away. This way jobs can be processed more quickly and efficiently.
4.Bill Customers Instantly
Mobile devices can send bills to customers instantly at the click of a button without needing to send out paperwork meaning you will receive money much quicker and save time. On top of this, your customers will be impressed with your instant responses and at how efficiently you work as a company.
5. Improve Employee Morale
Most employees want to embrace the ever changing technological world. By allowing them to use mobile devices it means they can work in a way that suits them with maximum flexibility, agility and freedom to express themselves. It also gives employees the capability to work from home if they car has broken down, they are snowed in or have problems with childcare.
Using a mobile workforce device creates an all round happier and more productive business. Not only is it effective for management to keep tabs on how work is being completed, it can also lead to customer satisfaction, maximised profits and employee cooperation. In addition, you will be reducing the amount of paper waste produced by your company and helping save the environment at the same time. All great reasons to use a mobile working device for your business!
Maria John is a freelance technology journalist who develops content for mymobileworkers.com and other mobile workforce management solutions app providing companies. She is a regular writer for upcoming trends of business market.