Top 5 Historical Places To Visit In Delhi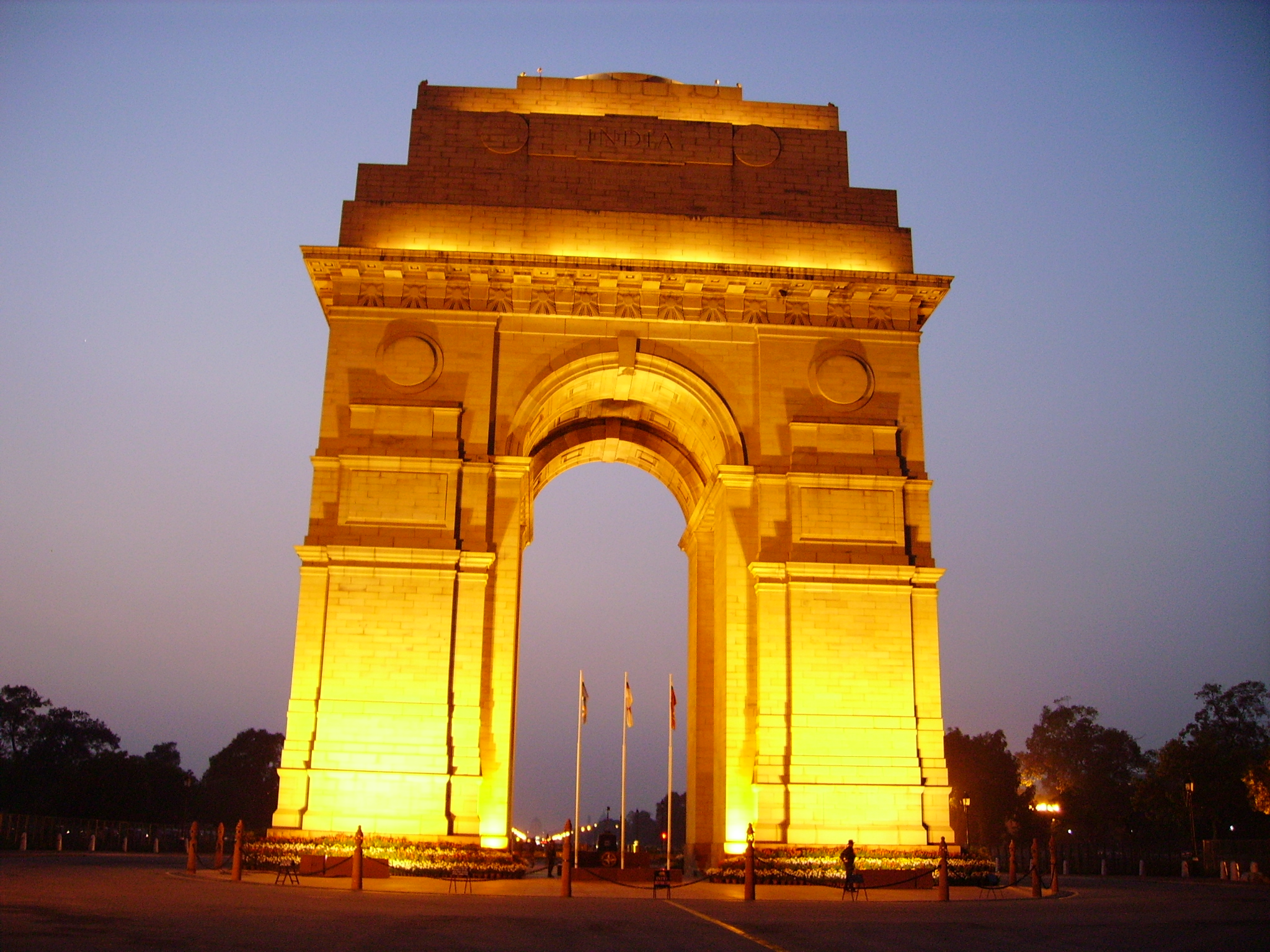 The capital of India, Delhi is filled with an array of historical sites, monuments, architectural ruins and ancient temples. The place has forever remained the seat of power and is famous for its mix of culture. A visit to Delhi once can pack you with a lifetime of memories.
Here are some historical places in Delhi that will leave you completely awestruck.
Red Fort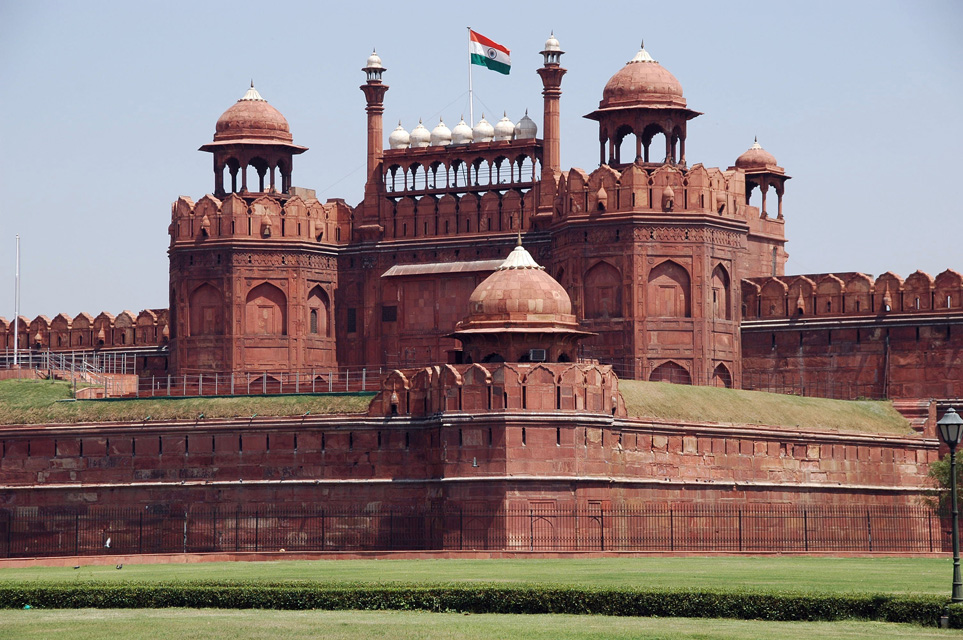 The resident place of the Mughal Emperors of India for over 200 years, Red Fort is an iconic landmark in Delhi. The historic structure which is built with red sandstone is time-tested and is admired for its wonderful construction. It was built in 1638 and was designed to mainly keep out invaders. Today, this place serves as the backdrop for national celebrations like Independence Day and Republic Day.
Access to the place is available from 9am – 6pm on all days, except Monday. The entry fee is very nominal and you get to know a whole lot of history from this place.
India Gate

A symbol of bravery and pride, India Gate is a mark of respect for all soldiers who died fighting for the country. This 42 meter high structure was built in 1917 and stands on one end of Rajpath. The inscriptions on the structure say that it is a memorial for Indian soldiers who fought in World War I and the third Afghan War.
The place is open on all days and freely accessible. You can take local buses or autos to reach the place.
Qutub Minar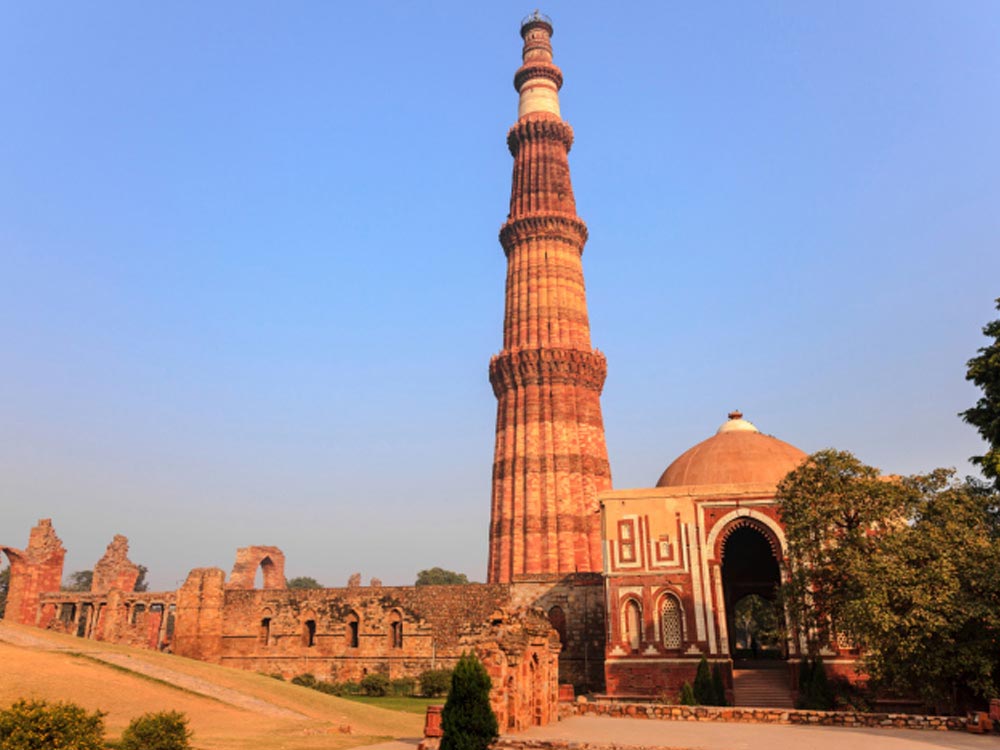 This is a tower of victory built by Qutub-ud-in-Aibak in 1193. The 73 meter high tower has five storeys in total. The first three storeys are made of red sandstone while the fourth and fifth storeys are a combination of marble and sandstone. The structure has a 15 meter diameter at the base and it tapers to just 2.5 meter on top.
Inside the premises of Qutub Minar is the Quwwat-ul-Islam mosque which is the first mosque to be built in India. Also present inside the place is a 7 meter high Iron Pillar which is rust-resistant. If you are outside Delhi, you can use redbus coupons and visit the place. This will save you a lot of money in the form of discounts.
 Raj Ghat
The place of resting for many Indian heroes, Raj Ghat is located on the banks of river Yamuna. A black square marble in the place marks the place where Mahatma Gandhi was cremated, following his assassination. There are two museums dedicated to Gandhiji which are nearby.
The place is surrounded by a lot of trees, most of which were planted by people like Queen Elizabeth II, Ho Chi Minh and USA President Eisenhower. The place is open on all days from 6am – 7pm and the entry is also free.
Jama Masjid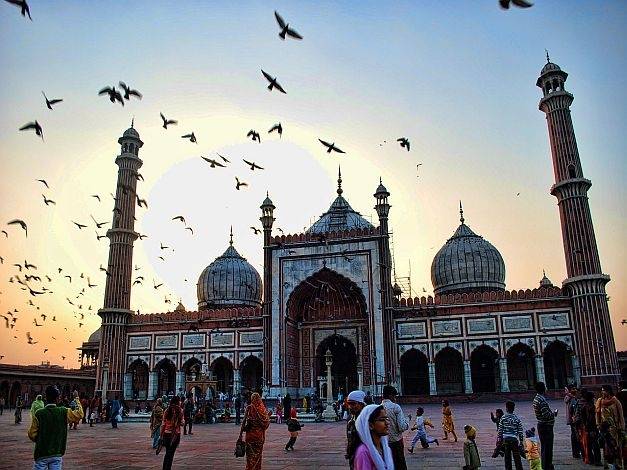 One of the places to definitely visit in Delhi is Jama Masjid – the largest mosque in India. Constructed by Shah Jahan, the mosque is 40 feet high and can house 25,000 devotees at a time. The marble and sandstone that make up the exterior are incredible.
The place is open for all visitors on all days, except for prayer times. If you are travelling from outside Delhi, make use of goibibo coupons offered by CashKaro.com to get super-discounts and cashback on your travel.