Top 4 Business Marketing Trends of 2013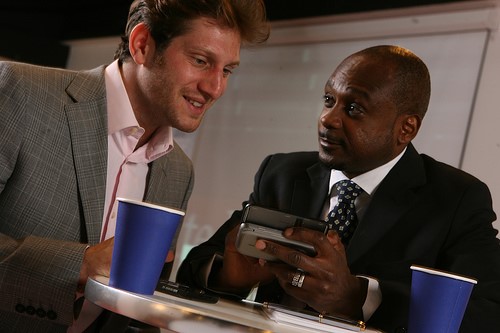 Marketing trends change every year, making it vital to stay on top of the latest, most effective changes. This year, the best marketing techniques veer between high-tech and timeless. Including a mix is your best shot at gaining more customers and increasing overall knowledge of your brand.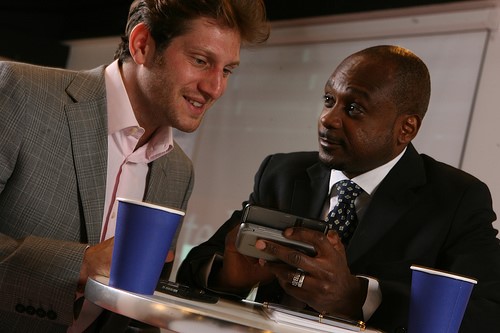 Mobile Marketing Pulls Ahead
In the last few years, mobile marketing has been one of the biggest selling points for most businesses. Since people rely on mobile devices even more than their computers, you need to market your business in a way that lends itself well to mobile platforms. Make use of responsive design so that buying and checkout functions, user interface, images, and content look the same on any device.
To this end, app design is a big hit as well. Almost every brand either has an app or plans to design one. No matter what you offer, think about creating an app for your business. Whether you sell cakes, review sporting events, or offer freelance services, you can sell yourself even better through a comprehensive, attractive, and easy-to-use app.
Customer Loyalty Is Key
If you can ensure customer loyalty, you're already ahead of the game. Customers are always an integral part of any marketing campaign because, without them, what do you really have? Giving back inspires loyalty. You might do that through special discounts or promotions, or by interacting with your consumers through social media. However, giving back physically is best.
Promotional items are central, because they allow you to give a gift to the customers who love your services while highlighting your brand. This year, steer clear of company coffee mugs or calendars. Instead, look into Customized stationery that clearly features your company logo and motto. Customers appreciate the thought behind it, plus you're giving them something they can actually use.
Content Is King
The content you offer is often your best possible marketing strategy. However, it's time to take things up a notch. As always, make sure the content you share on your social media accounts, your blog, and your company website is both relevant and interesting, as well as thought-provoking, funny, enlightening, and emotional. If you really want to market your brand, go further by:
Becoming the go-to expert in your field by offering top-notch content that's knowledgeable and flawless
Using smart SEO tactics to bring more traffic and more customers to your blog and website
Incorporating stimulating visual images, infographics, and videos with your written content
Start Spreading the Wealth
Social media is still top dog in terms of marketing campaigns. Sharing on LinkedIn, Twitter, Facebook, Google+, Tumblr, Pinterest, and even Instagram will take you far, because all those sites let you interact with your customers. If you haven't spread your wings beyond the biggest social media sites, now is the time to do so. Add a YouTube channel if you think it will help. Increase your category reach while still keeping everything relevant. The more channels you have, the easier it is to find you, and customers appreciate that kind of ease.
While some marketing strategies will cost you, most are kind to your budget while still making a huge impact. How are you going to market yourself this year?