Top 10 Tips For Safe Winter Driving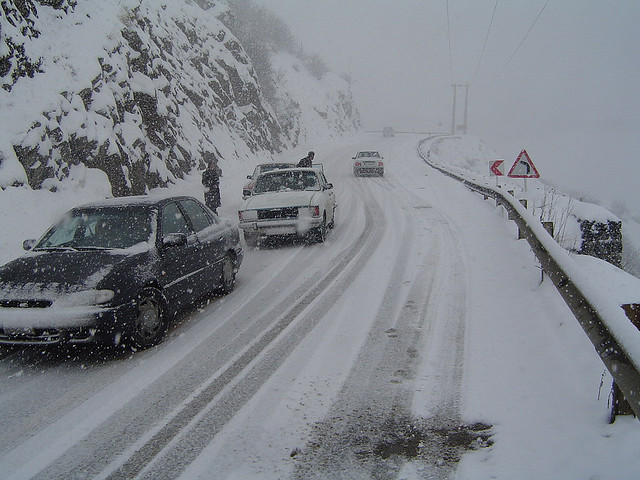 Don't let the snowy weather keep you out of your car this winter. Follow these top tips and every journey will be a safe and pleasant one.
If you thought the winters of 2010 and 2011 were bad, you could be in for a shock. Forecasters have warned that Britain is facing its worst winter for decades this year, with record snowfall set to hit the country in November.
There's no point in panicking, however. The Met Office has said that they don't know for sure, after all.
At the same time there's no harm in being prepared. Driving in the winter offers plenty of challenges, and if the snow does hit you'll be glad that you know these top ten tips for safe travelling.
Keep your windscreen clean
It's not just snow that causes trouble in the winter. Fog, rain, and wind can make it hard to see where you're going. Adding a dirty windscreen into the equation could mean disaster, so take time to wash it properly and give it a good clean. The same goes for your headlights.
Check your battery once a week
Breakdown service RAC are called out for more battery problems than anything else during the winter months, so take the time to check your fluid levels at least once a week. You don't want to become another statistic shivering by the roadside.
Create a winter survival kit
Breakdowns do happen, so make sure your car is stocked with a winter survival kit. Pop in some essentials such as warm blankets, chocolate bars, bottled water, candles, matches, and a fire extinguisher. If you're planning a lot of longer, rural, drives then add a first aid kit, a torch, some grit, a tow rope, and booster cables.
Don't pour hot water onto your windscreen
It should take you 10 minutes to clean the ice off your windscreen. Don't be tempted to speed up the process by throwing boiling water onto it. The drastic change in temperature can cause your screen to crack, leaving you with a massive bill. If you must put something on the screen, invest in a good de-icing fluid.
Don't leave your car running while you de-ice
Another temptation is to leave the keys in the car with the heating running while you clear the windscreen. Don't. Around 40% of Brits do this and according to the AA it's a "Christmas gift for car thieves." Your car insurance company is unlikely to be sympathetic when they find out you left the keys in the ignition.
Have the right tyres
Before the snow hits it's a good idea to fit winter tyres on your vehicle. These have a deeper tread and make it easier to drive on snow and ice. Don't throw out your old tyres: as long as they're up to regulation, they can be fitted again in spring.
Give yourself extra time
Add an extra half an hour onto every journey so that you don't feel stressed. If you do find yourself running late, call the person you're planning to meet and give them your estimated arrival time. This should calm you down and help you to finish your journey safely.
Don't overtake gritting lorries
Being stuck behind a gritting lorry or a snowplough can be very frustrating, but try not to overtake. Their visibility will be limited, and the road will be icier in front than it is behind. Just remember to keep your distance, as stray bits of grit can chip your paintwork.
Drive (and brake) slowly
Driving too quickly can be a recipe for disaster in the snow, as your car could easily hit a patch of black ice and skid. Try to go at least 10 miles below the speed limit. If you do have to break, don't slam them on: instead pump the pedal slowly and gently.
Steer into it
If you do end up skidding, steer into it. for example, if the car is veering right, steer right. The most important thing to remember during the winter is to keep a cool head: panicking is likely to make the situation worse, so try to just roll with it.
What are your top winter driving tips?
Featured images:
License: Creative Commons
image source
Cathrine is an avid car enthusiast with a passion for writing. Working with leading car manufacturers Cathrine covers various topics dealing with car culture and maintenance advice.