Tips To Choosing The Best Tesol Certification Course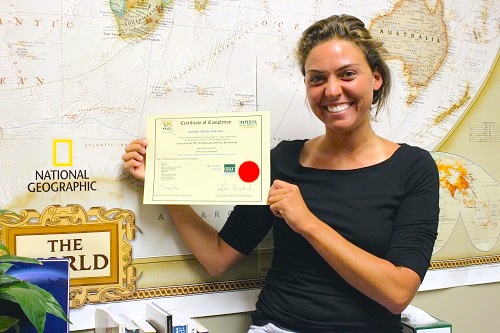 If you are fluent in speaking English and think that you can also teach English without acquiring a necessary qualification, then you definitely have a misconception. Like any other field, one should definitely hold a relevant degree or certificate to apply for English teaching jobs.
A relevant degree/certificate in this particular field not only distinguishes you from other contenders, but also makes you a suitable choice for the position. This is the main reason why TESOL (Teaching English to Speakers of other Languages) Certificate Programs are flooded with applications from people willing to go abroad and teach English as a second language or as a foreign language. A TESOL Certification can help you apply for competitive jobs and eventually hold a good position with a renowned institution.
It is equally important to choose the best TESOL Certification online or onsite. Though it is difficult to make a smart choice and settle on the best course, here are some tips to help you do so.
Decide How You Want To Get Certificate
It is always a good idea to decide in before how you would prefer to obtain your certificate-online or onsite. As there are plenty of online TESOL certification and onsite courses out there, you will have to learn which method they find suitable to master the skills of the English language. If you want more flexibility while studying, then online courses are definitely best because onsite programs are more involved, intensive and hands-on. On the other hand, if practicum component is something that has drawn your attention towards the TESOL Certificate program, then an onsite certificate program is better than that of online.
Make Sure Your Certification Is Globally Recognized
The most serious question that a prospective English language teacher tends to ask is whether the course they are planning to enrol into is accredited and internationally recognized or not. The major objective behind obtaining a TESOL Certification is to move to other countries and hold a good position as an English language teacher. If a course is reputable, it will definitely be recognized globally.
Opt For At Least 120+ Hours Course
Duration of the TESOL Certification course must be kept in mind while selection, as the program with at least 120 hours of training (including instructions of 100 hours and practicum of 20 hours) is standardized in order to qualify. A course that is centered around practice training or practicum is definitely a good choice.
An Unbelievable Or Unusually High Price Is Not Worth Paying
The cost of the TESOL certification course has always been the determining factor among candidates. As TESOL Certificate programs come in a broad range of unbelievable prices, which is sometimes very high and the other times too low to be settled on. Decide on an accredited certificate program that is reasonably priced at the same time. Though online course comes with a cheap price tag, the quality programs online are definitely priced high and meet the standards. An onsite or in-country certificate course proves to be a cost-saving option for those who wish to end up teaching in the same country. Overall, you should settle on the type of course that is suitable for you and easy on your pocket.