Tips Every Sibling Needs To Pick Out The Perfect Gift This Rakhi Season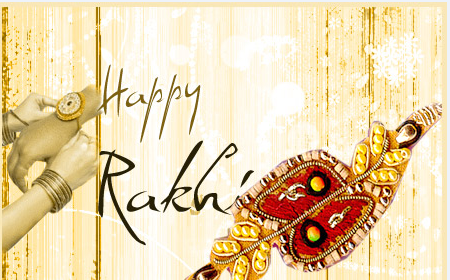 Raksha Bandhan is one of the most adored festivals in India which celebrates the sacred bond shared between a brother and sister. A single piece of thread signifies the good wishes a sister wants to pass on to her brother, while the brother promises to always protect her and be her rock whenever she needs it.
What makes this occasion even more enjoyable is the ceremony of exchanging gifts. Siblings shower their love for each other by gifting them perfect mementos to mark the occasion. However, picking out a gift for your sibling can be quite a daunting task. With Rakhi just around the corner, here are a few tips that will help every sibling in need to hand pick the perfect token of love:
Preferences
This goes without saying, you need to consider the hobbies and interests of your sibling. Rather than going for a generic gift such as a mug or box of chocolates, think out of the box of what he or she really likes. If she loves books, try getting her a limited edition of a book by her favourite author. If he loves cricket, try gifted him signed merchandize of his favourite player. Remember, the thought counts so put in imagination as to what you can gift your sibling.
When in Doubt, Just Ask
You've racked your head for weeks trying to plan out the perfect gift and nothing is coming to mind. Under such circumstances, most siblings just go in for generic gifts. Instead, try investigating a little. Ask your parent what your sibling could want or has been longing, ask his or her friends about what could be a perfect idea. Don't just go for the tried and tested path but really dazzle your sibling with the gift you present. If your sister is a fashion freak, use trendin coupons to buy her the perfect accessory to her dress or buy her a cool pair of sunglasses. Again- investigate as to what he or she could really want.
Surprise Surprise
So you're really eager that you've been able to find the perfect gift- so eager that you go and blab to your sibling about your achievement and prove how lovable and thoughtful you are. While it'll bring a smile on their face initially, when they do get the gift they won't quite be as excited. Try maintaining the element of surprise so as till the last moment they don't know what they might be getting. You're each other's Santa for the day which goes without saying so make it count.
Trendy and Different
Keep in mind the latest trends so that your sibling can fully utilize the gift they receive and so that it isn't lying in a cupboard collecting dust. Go out of the way to try something different. For example, rather than gifting chocolates you can order a personalised cake to mark the occasion and you can do it by using FnP coupons to get great ideas for your next gift. Make it happening, make it different and you'll surely hit the right mark!
Last Minute Shopping
So you're both busy in life and just get to Skype or WhatsApp once in a while. Still, don't keep the Rakhi shopping pending for last minute as you really won't find any stroke of inspiration in the final count down. Your gift is an expression of your love and you want to give them nothing but the best, so make sure you have it well thought of and everything is ready for the D-day. With so many exciting sales on the internet, shop online and become tension free about having to run around for the gift during the final days.
These pre-shopping tips to selecting and short listing the perfect gift will surely help every sibling who cannot wait to spend this special day together. Admit it, no matter the fights, the arguments and the differences, your life wouldn't be half as magical without your sibling so make use of this occasion to express this emotion!