Time To Upgrade: A Guide To Electronics Recycling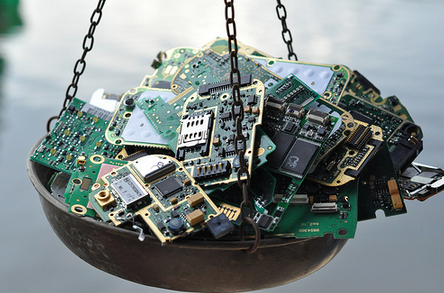 Within the next two years, your smartphone will be obsolete. 4K televisions will dominate showroom floors. CD players will be completely phased out, along DVD players, wireless-G routers, and that old dual core laptop you thought was cool. According to BBC Research, electronic waste is growing by 8% each year. Annually, billions of environmentally toxic devices dive into landfills and incinerators. Here are some ways to save your electronic device from hurting the environment.
Donation
A run to the local thrift store is a simple way to rid yourself of electronic waste. As a bonus, the profits will likely go to charity. If you're looking for a place to recycle a phone and the thrift store isn't an option, the Environmental Protection Agency has a tool to help you find a place to donate. Most of these options involve sending your device to a store.
Reselling
With popular online selling platforms, you won't have to give your used electronics away for free. Be wary, mass produced items will be harder to sell. Often, the cost of shipping outweighs the profit. But don't write anything off as unsaleable. If you have old electronics crowding your space, Ebay has a section called Vintage Electronics, a subcategory for selling older equipment. With 300 million people on the internet; one of them is dying to buy your used gear.
Repurposing
For DIY fans, electronic waste is an oxymoron. A quick search will lead to extensive information about ways to repurpose old electronics into useful, downright impressive items. One of my favorite repurposes was the Macquarium, a gutted mac computer turned into a fishbowl. For some quick information, do a search with the word "repurpose" and your electronic device. For inspiration check out what these innovators did.
Urban Mining
According Yokohama Metal Co Ltd, an urban mining company, one ton of discarded phones produces 150 grams of gold, 100kg of copper, and 7 grams of silver. The same amount of gold ore only produces about 5 grams of gold (Reuters). This means your phone is worth about 30 times its weight in gold ore! Most of us probably won't have the means to start an urban mining business. However, urban mining companies will gladly take your phone from you right now. No matter how old your electronics are, they have the potential to be reused, repurposed, or recycled back into use and out of landfills and incinerators. Be on the lookout for local recycling drives.
Information Credit to Federal Metals Inc, a Calgary Copper Recycling Company.