Things To Consider When Choosing An Engine Courier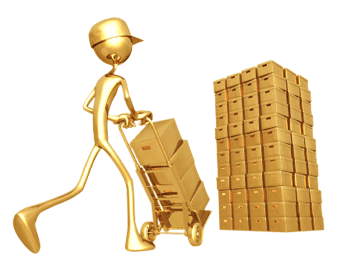 Using a third-party courier to transport a car engine, or any type of mechanical car part, is a process that is very different to transporting any other package. Engines are much more fragile than your typical parcel, and are very rarely a 'regular' shape – meaning you will most likely require a courier that specializes in the individual needs of each type of car engine and knows how to pack, store and transport them.
It is more than possible to find a cheap courier that will guarantee both a quality service and affordable prices. However, to find a reliable, convenient, and secure car engine delivery service, there are various things you will need to consider.
1. Company Reputation and Reviews
By taking the time to read through any reviews posted online for a particular company, on dedicated reviewing websites such as Trust Pilot and The Review Center, and even create discussion or ask questions in forums; you are much more likely to find a reputable and trusted courier who is suited to your needs and can meet your requirements.
Gaining insight into a courier by researching them and finding out what their previous customers think, rather than simply taking their word from their own website, will put you in considerably good stead when you're shopping around.
2. Flexible Delivery and Shipping options
If a courier is able to offer a myriad of delivery options to suit various customers' needs, this is a sure sign you're onto a winner. Companies offering Express and Same Day deliveries tend to offer the friendliest and most receptive services to clients, responding to individual needs of their customers rather than their assumed requirements; offering bespoke instead of one-size-fits-all solutions.
3. Competitive Cost and Pricing
Cost tends to be the deciding factor used by customers when choosing between companies operating across virtually all industries and sectors, and engine couriers are no exception.
Obviously it doesn't make sense to pay over the odds for a courier service. However, it is important to remember that the cheapest courier you find will rarely also be the highest-quality available. To come to your decision, it is recommended that you compare various companies' pricing structures, whilst taking into account the distance your package will have to travel, any safety guarantees on offer, and the availability of any additional packaging services.
4. Additional Specialist Services
If you want to ensure that your car engine is dispatched, transported and arrives at its destination safely and securely, it is imperative to take the time to research the market for a reputable courier company with specialist experience in handling, packaging and delivering these kinds of fragile and valuable items.
If you opt for the services of the first courier you find, or settle for a company that does not offer any packing services geared specifically towards the requirements of automobile parts and machinery, you will most likely end up receiving a substandard service; resulting in the car engine becoming damaged, arriving late, or even being misplaced completely in transit.
John Smith is a freelance blogger and regularly contributes to a number of websites including Cheap Couriers.