Things That You Must Buy From Goa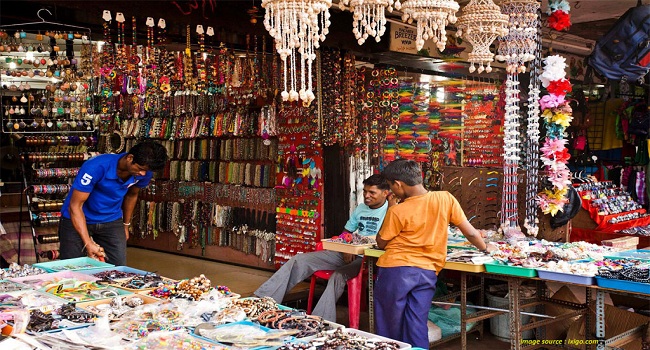 Each state in this country has a speciality. Some souvenirs in Goa cannot be found elsewhere. When you come here, you ought to see a few places, enjoy a few activities and ought to buy a few things. This article talks about best buys in Goa. There are a lot of markets like Mapusa market, Anjuna Flea market and many others. You can find a lot of unique items here.
Handicrafts
Due of the exotic history of this place, you can find a lot of Goan traditional handicrafts, potteries and other antiques in many markets like Mapusa. The Portugal styled ornamental tile called Azulejo is a must buy in Goa in antique section. You ought to walk through various shops to find authentic antiques. Each antique piece is a masterpiece and you ought to bring a few to home.
Spices
Have you visited the spice plantation of Goa? Then you should know the importance of spices. You can find all kinds of spices in the markets that might not be found elsewhere in the world. Exporting live plants from Goa is prohibited. You can buy a lot of exotic fruits and tea varieties here.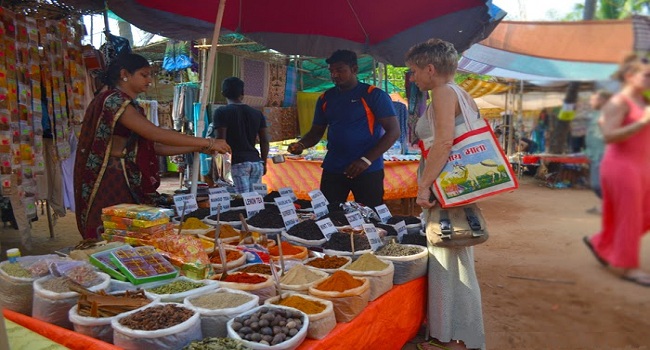 Cosmetic
Credits to the mountains, exotic wildlife and fauna; you can find a lot of natural medicines here. Natural creams, Ayurvedic oil, natural soaps and a lot of other cosmetics made only with natural ingredients can be found here. You ought to buy these as gifts for your family and friends.
Garments
Light weight silk, linen and cotton are famous items of this state. You can find traditional and western fashion dresses which are practical and cheap. You ought to buy shawls and blankets that are made of cashmere. It would be very pleasant to touch. Anjuna Flea market is the best place for garment shopping.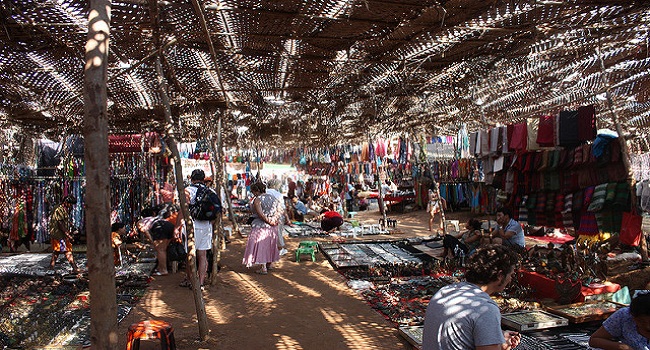 Accessories
You can find sea shell based souvenirs and accessories in Calangute Market Square. It is the top market for those who want to buy accessories made out of leather, metal and clay. You can also find a lot of restaurants with authentic Goan cuisine.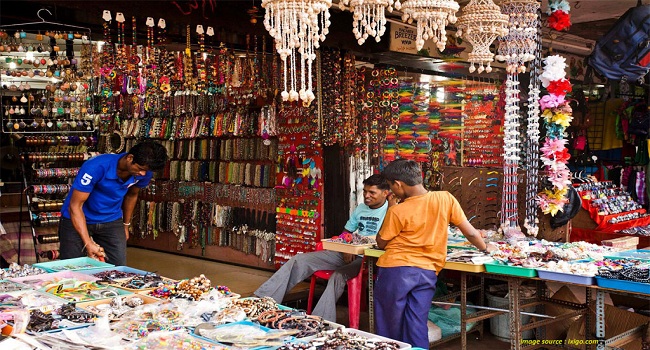 Carpets
Starting from carpets to hammocks, you can find a lot of traditional Portugal styled materials in Arporva. If you are in Goa on a Saturday night, you ought to visit this market. This market has a lot of embroidery textiles and carpets here. You can also find a lot of cocktail places here. You ought to taste Strawberry daiquiri here.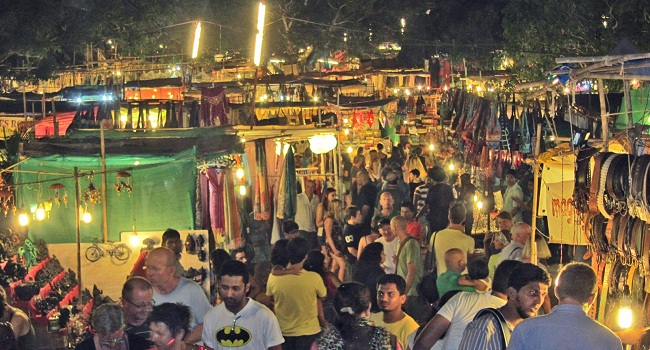 Eateries
Does your shopping mean eating? Night bazaar of Mackie's is the best place to visit. You can find a lot of gift items related to food. There are a lot of places in Goa where you can consume smacking delicacies of the state. Many live musical performances can also be found here.
Cashew
Just like spices, dried fruits are best buys in Goa. Cashew nut in Panaji is a must buy. You can also find cashew fruit marinated in salt. Fenny is liquor made out of cashew. It is an authentic fermented cashew drink of Goa that you must buy. It has a very long shelf life. The taste and texture of this drink are unique making it the authentic drink of the place.
Other top items to buy in Goa are wooden carvings, musical instruments, CD and bags. If you are good in bargaining, you can opt for the street side markets. Goa is all about to enjoy the luxury and its beaches. If you want to feel like royals in Goa then you must go with Luxury Train of India.