The MBA and PGDM Courses- Guide To Select The Best Option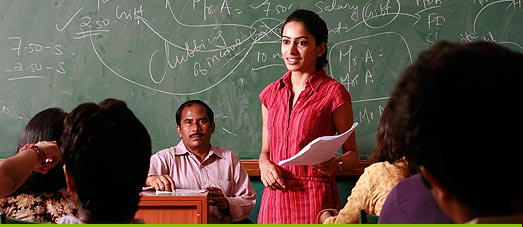 While pursuing graduation, many of you wonder what to do next? There are many opportunities to choose from. Some students plan to take up a job while some plan for postgraduate degree and diploma in management. The interested students could pursue MBA after completing their graduation in any sector. However, pursuing MBA from any other institute is not valuable. There are thousands of education centres, but only few of them are reputed and trustworthy.
There is a misconception about PGDM and the MBA courses among students. Most of them believe PGDM programme in India holds less value as compared to the MBA course. Here are few facts and tips to choose the tight course as per your requirements.
Check out the things that make MBA different from PGDM. The PGDM is a diploma program while MBA is a two-year long degree program. An institute could offer MBA only if it is affiliated to any university. On the other hand, education centres without authorization or affiliation are eligible to offer the PGDM diploma. Their value varies largely depending on the specialization, location and subjects chosen.
There is a misconception among students that once they have done PGDM degree, they will not be able to study further. However, this is not true. They could pursue higher education after MBA or PGDM.
Useful information about these programs
Entering a good and valuable MBA institute will help you stand out of the crowd. It is true that field experience is more valuable than the classroom learning. However, a good institute will add on to your profile. Once you are fully trained in the specialized field, the professors will teach you management and leadership skills.
There are many students, who have brilliant theoretical knowledge, but lack hands on experience and the leadership skills. These MBA schools will teach you the same. The syllabus will include few case studies, group assignments and the extracurricular activities. Moreover, the students will get a chance to interact with people from different industries having the same goals.
Once you have completed the MBA, your future opportunities will expand. The big corporate companies are willing to hire such students. You must apply for the campus recruitment. According to the past records, many world renowned companies have hired talented and exceptionally qualified employees from these schools.
The PGDM and MBA programs are offered in the below mentioned fields-
The marketing sector
Financing
The mass media
Insurance
Corporate and law
Human resources
Other specialized fields to consider
If you are not interested in the above-mentioned courses, you could choose other courses like travel and tourism or Telecom management. The hospital and digital business management are other popular courses introduced in reputed universities. Pharmaceutical management is the brilliant program for those who wish to stand out of the crowd.
Once you have achieved the degree, you could pursue multiple careers. Gone are the days when students used to apply for one job to earn their livelihood. You have to think out of the box to lead.