The Major Benefits of Using Natural Stone Tiling For Your Bathroom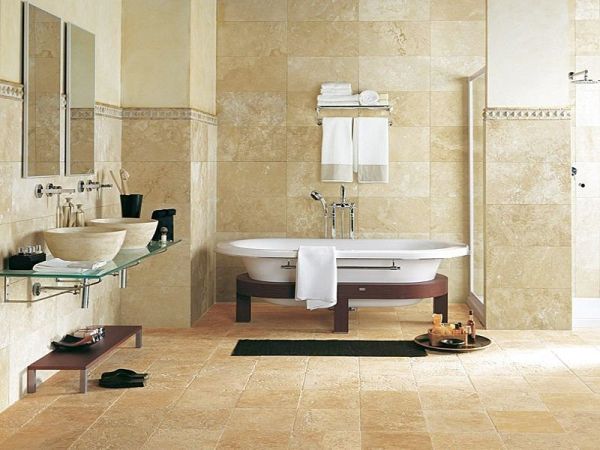 Stone tiles have been around for a good number of years, but their popularity hasn't waned at all. In fact, stone tiles are more popular than ever, not just for hallway or kitchen flooring, but also for bathrooms, bedrooms, and other rooms in the home. And when stone tiles are mentioned, you don't need to have an image of a draughty castle in your head – as a matter of fact, stone timing is perfect for bringing warmth into a home or bathroom since it can now be used in conjunction with under-floor heating systems as well.
 If you are thinking of refurbishing your bathroom walls and floors or are simply building an entirely new bathroom, natural stone is a good alternative to ceramic tiles and other materials. Let's take a look at some of the major reasons why:
Enhanced Practicality for your Bathroom
 Not only is natural stone attractive and easy on the eye – it is also highly durable and long-lasting as well. But first, let's talk about natural stone's aesthetic qualities. If you opt for natural stone tiles for your bathroom, you will immediately have a variety of designs and colours to choose from. Natural stone is distinct in that it is easily recognisable from other materials, such as glass or ceramic. When it is natural stone, you immediately know it since it has a sleek, stylish, and elegant look that cannot be compared to other materials. Natural stone tiles will instantly give your bathroom a timeless and classic appeal.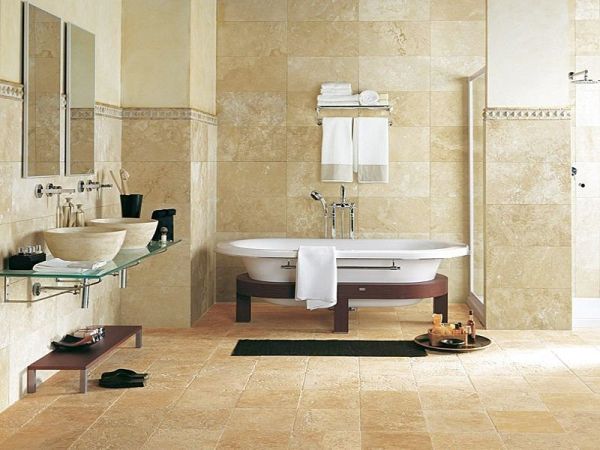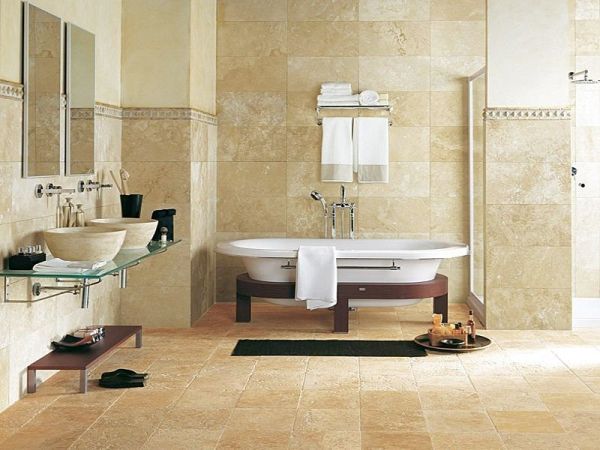 But more than its aesthetically-pleasing qualities, natural stone is durable and expected to last for a very long time. Apart from this, it is also quite easy to maintain and keep clean, and goes well with whatever design element you prefer.
Added Value to your Home
Another aspect of natural stone tiles is their value. If you would like to add market value to your home or property, natural stone tiles in the bathroom can do wonders for upping your property's value. The luxuriousness and uniqueness of natural stone tiles make them a great addition to any property, especially if you ever decide to sell your property in the future.
Added Warmth and Cosiness to your Bathroom – and a Reduction in your Energy Bill as Well
Ask any interior designer, and they would be quick to tell you that natural stone tiles are a great way to add cosiness and warmth to your bathroom. Since you are dealing with an all-natural material, its tones and colours will give your bathroom a cosier, more welcoming look. Aside from this, natural stone tiles work well with modern heating systems, particularly under-floor heating, which is becoming increasingly popular nowadays. All you have to do is set up your electric under-floor heating system and simply lay the natural stone tiling over it, and you have a warm, comfortable bathroom which could easily become the most preferred room in your home.
If you make use of under-floor heating combined with natural stone tiles for your bathroom, the heat generated will easily be able to drift into the room and make it warm. Since the heat can easily envelop the entire room, you can turn down your other heating systems and save some money on your utilities.
Since more and more people are opting for natural stone tiles, they are actually more affordable than ever. Having your very own natural stone bathroom need not be so expensive – and with a cosier, more appealing bathroom, your own comfort will be enhanced as well.