The Complete Guide To Recruiting An IT Manager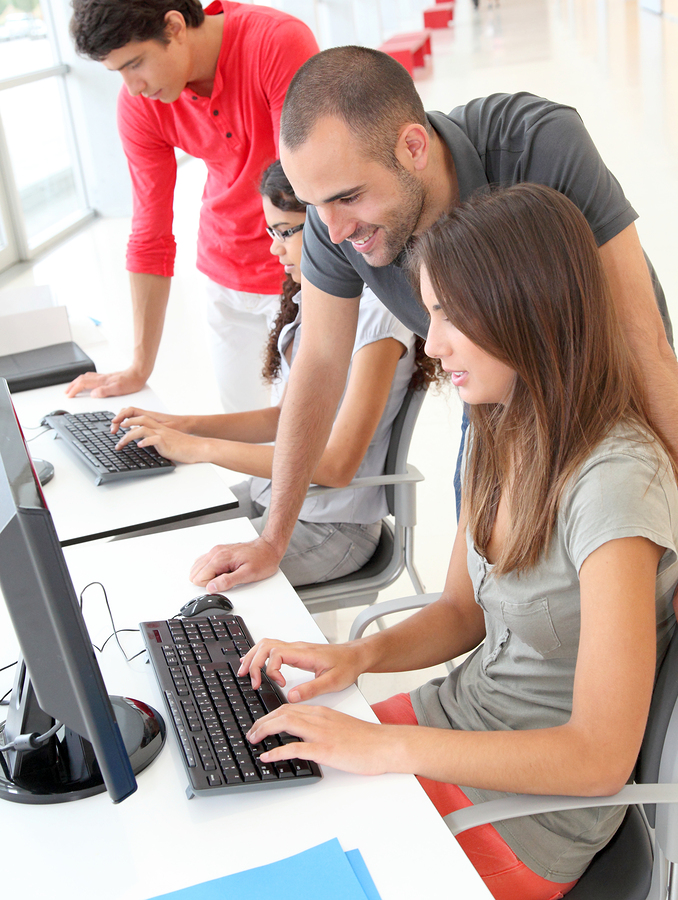 IT Support – a growing profession.
The shift in IT during the last few years has created an increased demand for competent IT professionals that can see a project through end-to-end. 
Although technical competency is not obsolete, companies are faced with the challenge of finding an IT manager, which has a diverse skillset for effective project and change management, and other management expertise in addition to the much-needed technical skillset.
The first steps.
Many companies tend to look solely at IT programming and certification skills when recruiting an IT manager.  Although these skills are important, many businesses are rethinking hiring practices and broadening the scope to include additional criteria for qualifications.
The exact hiring criteria depends upon the industry-specific needs for each organization.  However, in this article we will focus on some of the ways companies are rethinking their hiring practices to ensure the right internal IT manager is selected to meet specific company goals and objectives.
Before you proceed with recruiting an internal IT manager, understanding the specific skills you need to help move your business forward is a critical part of finding the right person for the position.  So, the best place to start is to determine the exact skillset which would be required to effectively implement and oversee IT projects from start to finish.
Skillset.
What skillset does your business require from an IT Manager? How does this affect the recruitment process? Do you need a junior, or someone with many years of experience?
These are a few of the questions which should be answered prior to recruiting the right internal IT manager.  To help you determine the answers, you should consider certain behavioral competencies in addition to specific skillsets.
Behavioral Characteristics:
A successful internal IT manager should exhibit certain behavioral competencies, which are necessary to implement and execute critical IT tasks.  A few of the competencies include but are not limited to exceptional communication and negotiation skills, the ability to take calculated risks, the ability to motivate others, excellent organizational and coordination abilities to oversee multiple tasks, capability to focus on delivery to meet tight deadlines, and the ability to encourage others to perform at their best.
Technical Skills:
For an internal IT manager to have a positive influence on your organization's goals and objectives, they must possess a mix of technical skills, which include project management, IT expertise, and necessary general skills.
Project Management:
Internal IT managers typically oversee mission critical IT projects, therefore on the business end of things they must possess a comprehensive understanding of project management methods, solid knowledge of project planning, experience with risk and change management, ability to deliver compelling presentations, and competency when it comes to managing company resources.  Project management skills also extend to solid understanding of budgeting and cost control processes.
IT Expertise:
IT expertise is still the most important part of effective IT management when integrated with the latest technologies in business.  For this reason, an IT manager should demonstrate a sound working knowledge of the latest IT development methods, possess capabilities in testing processes and the use of testing tools, have a solid understanding of business analysis and IT redesign, and the ability to develop and work with Service Level Agreements (SLA).
Keep in mind that the skillsets mentioned here are not an all-inclusive list but rather a list of some of the major competencies which should be present in a capable internal IT manager.
Experience and Qualifications.
When recruiting an internal IT manager experience and qualifications play an important role in the overall mix of core competencies. Specific experience and qualification will depend upon certain needs of your organization, however, here are a few pointers on what to consider when it comes to experience and qualifications.
What are the minimal qualifications that an internal IT manager should hold?
IT managers should at the very least hold a Bachelor degree in the Information Technology field with a major in one of the following areas:  Management Information Systems, Computer Science, or Information Technology.  This is ideal when coupled with actual field experience in one or more of these areas.
If your company prefers a candidate that holds a graduate degree, the degree is typically an MBA or Master of Business Administration since the curriculum covers both the managerial and business skillset required to take on a leadership position within your company.
An MBA degree in conjunction with a Bachelor degree in IT helps the potential candidate to develop a solid understanding of how to implement IT projects in the technology-based work environment.  The end result is marketable skills which include but are not limited to database and network management, team leadership, project and finance management, research and analysis, IT methodology, project management, and other skills which define an effective IT manager.
In addition to the above qualifications, the following certifications are beneficial:
ITIL Expert Certification (IT Process Management):
ITIL stands for Information Technology Infrastructure Library, which is a set of IT best practices. This type of certification ensures the IT manager has a solid understanding of how to use the most practical approach to identification, planning, delivery, and support of IT services for a company
CISSP Certification:
A candidate that holds a CISSP Certification has extensive knowledge in the design and management of security systems for an IT infrastructure.  Since most companies are concerned about security in a technology-based environment, CISSP (Certified Information Systems Security Professional) Certification is an indication the candidate possesses knowledge of mobile device security, cloud security, application development security, risk management, cryptography and other skills, which assist with system security.
Microsoft Certification:
There are a number of Microsoft certifications, which are beneficial to an IT manager position such as MCITP (Microsoft Certified IT Professional) which certifies competencies in planning, implementing, supporting, and maintaining IT infrastructures.  Other certifications such as MCSA (Microsoft Certified Systems Administrator) certify the candidate has extensive knowledge in network and systems administration for Windows-based operating systems.  The MCDBA (Microsoft Certified Database Administrator) Certification means the candidate holds specific expertise in the design and implementation of SQL Server database architectures.
More information can be found on the Microsoft learning website.
There are a host of other certifications, which can be beneficial when recruiting an internal IT manager.  Some of them may serve your organization well, especially if they are specific to your type of industry.
Of course hands on experience is just as essential as qualification, in fact many would argue that it is more important. One of the best places for an IT professional to gain experience is in the outsourcing sector because of the variation of tasks they have to juggle and the vast skillset required to execute these tasks. Many IT support companies like this one provide their own IT Manager support services.
Once you have sorted out a list of potential candidates based on some of the information we discussed above, it is time to think about the interview process.
Interview Questions.
You should begin the interview by reviewing the candidate's CV.  Take the time to go over it and then ask the candidate why they think they are right for the job.  If they are currently employed, ask for the reason they are leaving their current place of employment.
Go over work samples with the candidate to become familiar with how they work. There is a lot to be learned from reviewing a project plan, project reports, and other materials associated with a specific project they have accomplished.  Then provide the candidate with a failed project scenario and ask them how they would go about turning it into a success.  This will help you to measure their problem solving and planning abilities in addition to people skills and the capability to motivate others.
Once this phase of the interview is complete, you can learn more about the candidate by asking a series of questions which pertain to character and skillset.
Leadership
How do you motivate your team and help them to increase productivity?
Tell us about your career goals. How does this position contribute to your goals?
How do you work across multiple departments?
Can you provide us with a scenario of your leadership commitment where teamwork was essential to project completion?
How would you handle a situation where there is more than one way to produce the same result and each side felt strongly about how to proceed?
How would you rate your leadership ability when working in a diverse setting?  Can you provide us with some examples of when you were required to lead in this type of environment?
Project Management
Can you provide us with a roadmap you use to ensure successful project management?
What project planning methods do you use?
How do you determine priorities when planning a project?
What are some of the restrictions or limitations you have faced on a project?  How did you handle this?
What qualifications are essential to be a successful project manager?
What are some of the indicators that suggest a project may fail?
When you receive a project assignment, what are the initial steps you take to implement the project?
How do you handle a project which has exceeded the budget in advance of completion?
What steps would you take in a challenging project environment in order to complete the project on time and within the specified budget?
Provide us with an example of a successful project you have completed and how your leadership skills contributed to the project's success.
What methods do you use to increase team productivity?
What steps would you take to ensure successful and timely project completion when managing a team of entry-level employees?
How do you keep a project on schedule in the face of conflicts and modifications in team member responsibilities? Provide us with an example of past conflicts and issues you have resolved to keep a project moving forward.
What methodologies do you use when you encounter unanticipated project delays?  How do you ensure the project gets back on course?
What steps are required for gaining senior management level support for a project?
Character
Why do you feel you are the best candidate for this position?
What do you envision your daily activities to be like for this position?
Describe a situation where you encountered failure.  What have you learned from it?
Provide us with a background of your previous employment positions. Which position did you enjoy the most? What accomplishments are you particularly proud of and why? What tasks did you enjoy the most?  What aspects did you feel placed limitations on your goals and objectives?
What additional projects or specific training certifications do you hold which would be an asset to this position?
What job responsibilities do you dislike the most?
What is your ideal dream job?
Past Experience
What was your last project assignment and associated responsibilities?
What were some of the high points and low points in the project and how did you handle it?
How did you interact with your team members?
What did you feel you learned from managing the project?
What accomplishment are you particularly proud of and why?
Do you have other responsibilities which may conflict with this position?
Can you provide us with professional references from people in your field of expertise?
New Role
Describe specific goals and objectives you have for this new position.
What specific skills do you have that you feel are valuable to this position?
This position may require [Describe responsibilities here]. Do you see yourself as having difficulty with this? Why?
This position will require you to interact with different personalities. Are you comfortable working in this type of environment? Why?
What do you hope to gain from this new position?
In-House vs. Outsourced
At some point in time every company considers the possibility of outsourcing.  In the case of recruiting an internal IT manager, you should consider whether or not you can justify employing a permanent in-house IT manager.  Sometimes it makes more sense for companies to outsource IT management since it can save time and money.  However, if you choose to pursue this route, it is extremely important to invest the time to research the outsourcing company to avoid ending up with more headaches than you bargained for.
On the other hand, if you ask yourself, "Why do you actually need an internal IT manager?" and then weigh the advantages and disadvantages, you may find that an internal IT manager in-house makes a lot of sense.  So, it really comes down to your specific organizational IT requirements, whether you can find an IT manager with the right qualifications, and your budget.  This will determine whether recruiting an in-house IT manager or outsourcing IT management will best serve your business requirements.
Featured images:
License: Royalty Free or iStock
source: http://www.bigstockphoto.com/
Claire specializes in writing technical documentation and helpful articles for Small business websites and blogs. Claire has over 10 years' experience working in the IT services sector.