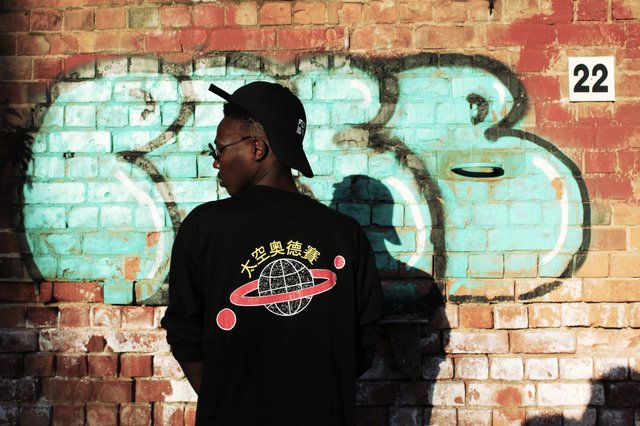 Streetwear is a massive global trend that's origin comes from skate styles that have been altered. Streetwear is everyday clothing that offers luxury branding a precision fit, but isn't the majority of street and skate clothing the same? Here's a look at the key differences to help your style show the right finish.
The Fit
As mentioned earlier, the fit of streetwear clothing tends to be fitted, tapered and usually a noticeable label or a mens graphic t-shirt. Skate clothing isn't exactly the opposite, but you'll find there is more purpose to the designs with a regular or loose fit to the brands to help with manoeuvrability.
Design
Skate clothing tends also to pull off the miss-matched patterns going on each garment, camo combats and a check shirt wouldn't usually pair well in other conventional styles, but with skate brands, it's a common occurrence. Though current high fashion streetwear trends are copying the skate styles mentioned, the majority of affordable brands match a mens full tracksuit, twin sets and caps for an intentional, yet casual look.
Trainers
There is much more purpose with skate trainers, the sole is designed to grip perfectly with skateboards and is also completely flat. Janoski's, Vans and DC trainers all offer a similar skate trainer that aren't commonly the most detailed of the full style. There aren't many rules when it comes to streetwear trainers, usually, an Iconic pair to match the style stand out if chosen but the main rule is to stick with something modern like the style itself.
Caps & Hats
Men's trucker hats and dad caps are the most common choices in the streetwear industry, bold labels and colours are used to make the caps the highlight of the overall styles and are often matched up with the rest of the outfit. Skatewear offers no guidelines for headwear, five panels, beanies and baseball caps are all the easy choices and serve more of a headwear purpose rather than just being worn for fashion.
Overall skatewear is a reasonably easy trend to keep up with, comfortable garments with a skate purpose can often be found in skate shops to help with your inspiration. Streetwear needs more though depending on your preferences, and you can go for the luxury designers like OFF-White and Supreme where to rules can differ or the majority of affordable brands are easy to spot.