Steps To Furnishing Your Back Patio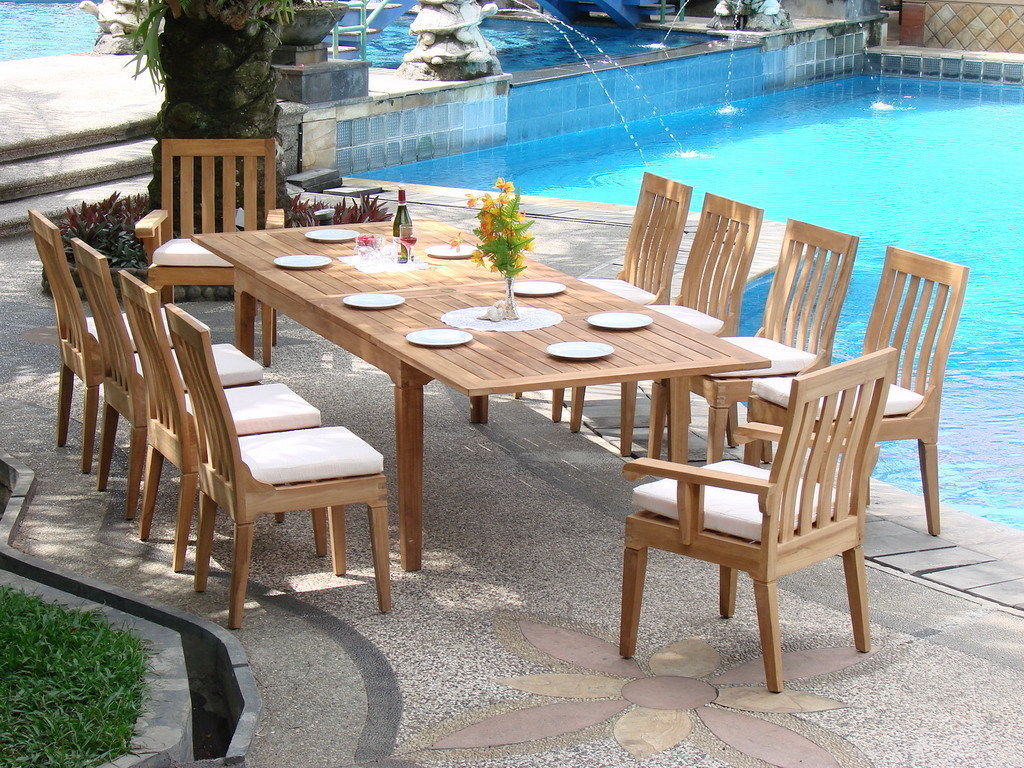 When the weather's fine, many people love to take advantage of their outdoor space for relaxing or entertaining. As an added extension of your home, your backyard patio or even your apartment terrace can enhance your daily life when you outfit it with comfortable seating. If you are considering adding some patio features to complement your particular setting, be sure to consider the following ideas.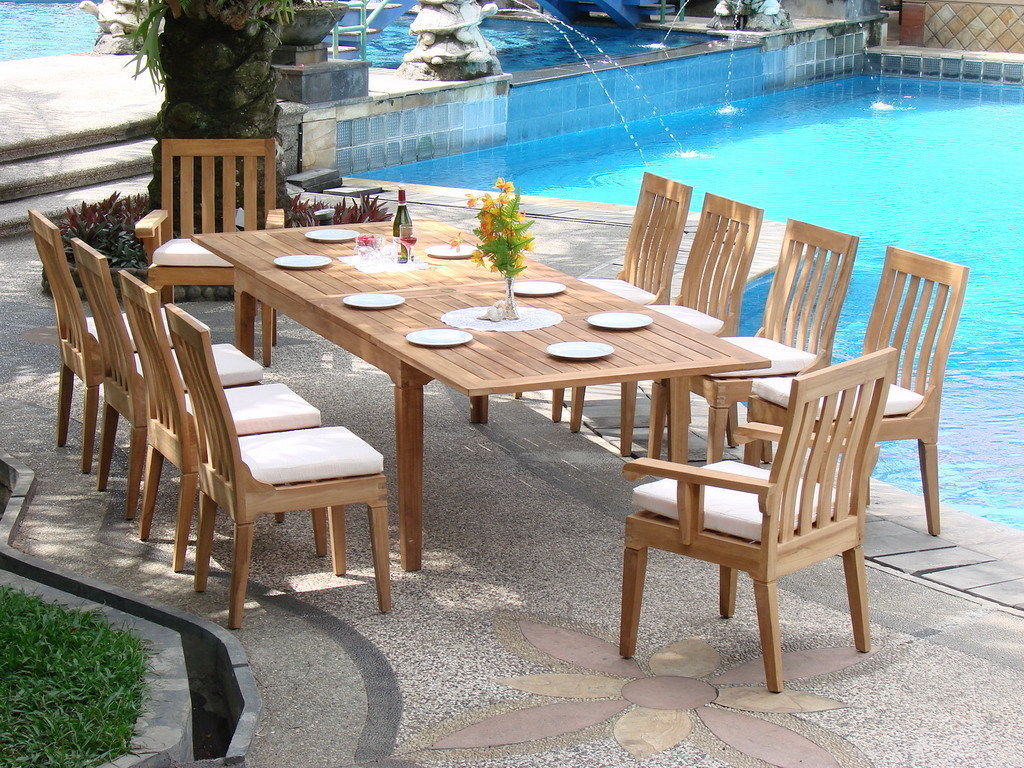 Small Patios and Terraces
If your outdoor setting is on the small side, you'll find that there are lots of compact patio sets and features to consider. A bistro or café-style patio set in wrought iron, for example, is an ideal set for a balcony or small courtyard patio. If a two-seat set doesn't provide enough seating, consider adding a narrow cabinet-style bench that doubles as a storage feature where you can stash patio cushions or grill implements. Because you may not be able to fit lounge furniture on your patio, be sure to opt for a table and chair set that offers comfortable seating.
Medium-Sized Patio
If you have a medium-sized patio, you'll discover that there are many different styles of outdoor furniture you can add to your backyard space. From durable teak to light-weight aluminum, you'll find many different materials that may be ideal for your setting as well as your decorative preferences. While some types of furnishings like wicker, for instance, are apt to require more care than plastic, you'll want to keep maintenance considerations in mind when you make your selection. If you have space, you'll want to consider a full table and chair set as well as lounge furniture. Including all these pieces will allow you to use your backyard as an outdoor room, which is perfect for entertaining family and friends.
Large Patio
If you have a large patio space, you can furnish it in a myriad of ways. From intimate café-style table and stool sets to a full outdoor dinner table with enough seating for eight or even more, you can choose patio furniture that will complement the way you intend to use your space. You might even want to opt for outdoor shelters like awnings or pergolas where you can screen your guests from the sun. Outdoor coffee tables that double as storage features are perfect for enhancing lounging chairs topped by comfortable patio cushions. If space permits, you might even consider installing an outdoor bar with stools or multiple table and chair sets if you intend to host large gatherings outdoors.
When designing your patio, you might also want to purchase an umbrella to provide shade for your table, conversational furnishings, deep seating couches or chairs, chaise lounges, and even outdoor ottomans. You can select a style that matches the style of your home or backyard setting. So whether you prefer a formal set or a cottage-style set, you'll be able to furnish your patio is a manner that suits your decorative style. With so much to choose from today, be sure to take your time so you can the ideal set for your needs.