Stave Business Stagnation With These Core Strategies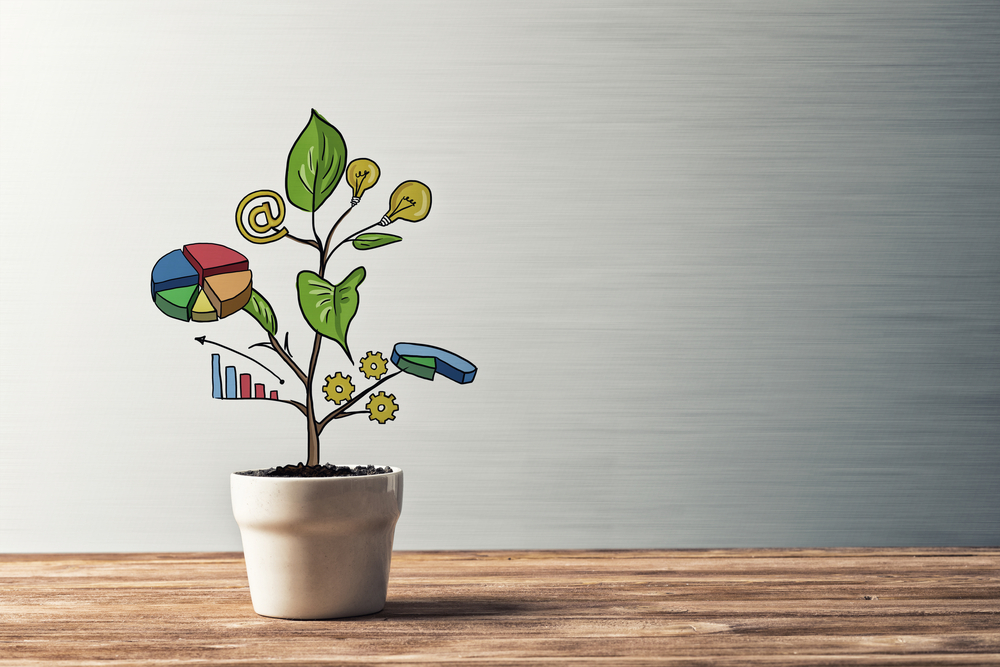 The stats thrown around about business survival rates are wildly objective. I believe this is a major disservice to those wanting to start a business. It's terrifying when you crunch the numbers –  a lot give up on their entrepreneurial dream.
You've got Forbes pushing the failure rate at about 80% within the first 18 months. USA Today says just 1 in 5 make it past 5 years. But The Bureau of Labor Statistics claims 44% will fail after 5 years – meaning the majority last longer.
Which is it?
I think these numbers are way less daunting when your business is prepared to stave off stagnation. That moment when expenses outweigh the revenue – a moment when you either cut corners or downsize to the point of unsustainability.
Forget Failure (Focus on Growth)
Look:
If you want to survive… you've got to constantly grow.
Of course, you'll feel stressed during the first few years. But, if you're playing it too safe then you're bound for mediocrity. Here's what needs to be done if you want to push forward:
Invest in Streamlined Tools
Operations may seem simple now but they're about to get a whole lot harder. Growth pains are very real and often the sole reason for business failures such as failing to meet project goals, deliver products, launch new ventures or handle the uptick in consumer interest.
How to streamline the workflow:
Combine payment gateways and your merchant account under one roof with BlueSnap.
Merge social media participation across several networks into one account with HootSuite.
Improve the customer service experience and nurturing with CRM solutions like SalesForce.
Reduce shipping, handling, and delivery time by using fulfillment centers via ShipWire.
The financial burden of their adoption time is paid off early on. These are the tools that'll support a lean operation by removing physical business barriers.
They will let your business expand without the heavy costs of training – while benefiting from outsourcing when talent is hard to find locally (one of those elements that'll ruin growth in a business).
Manage Your Online Reputation
Nothing kills a business faster than bad news and scathing reviews. One high-ranking, bad review is the first item new customers find when researching your business. It'll quickly deflate all excitement they have for working with your business.
How to avoid (or fix) the problem:
Outweigh the negative with a flood of positive experiences via blog posts and video content
Get in touch with the bad reviewer and explain the situation through public channels
Claim the incident and explain how things are changing for the best – offer transparency
This is a defensive growth strategy – you're protecting your brand – which keeps customer service on-track and quiets the one-off incidents that would derail your future.
Spend to Grow
Your business strategy needs to include expenditures if you plan to do more than operate locally. Yes, the Web fills gaps with reaching new audiences. Still, there's always someone leaner and hungrier. You'll quickly find yourself in a race to the bottom if your brand remains relatively unknown.
A smart way to cut through the noise and cement your industry placement is by outpacing competitors – this is done through paid advertising and marketing campaigns.
Where could you invest?
Brand ambassadors set up on college campuses to distribute marketing materials and samples
Paid PPC campaigns bidding on industry (and competitor) keywords across search channels
Investing in high-quality video content to share on YouTube, Instagram, Twitter, and others
Producing print materials and distributing them to local and targeted geo mailing lists
There isn't a whole lot of capital when you're starting. Remedy this by creating a smart business plan and seeking financial services. A quick injection of capital could be what's needed to overcome the eventual stagnation when trying to "bootstrap" all parts of the operations.
What strategies does your business use to continually grow and outpace the competition?