Simple Ways To Stay Warm This Winter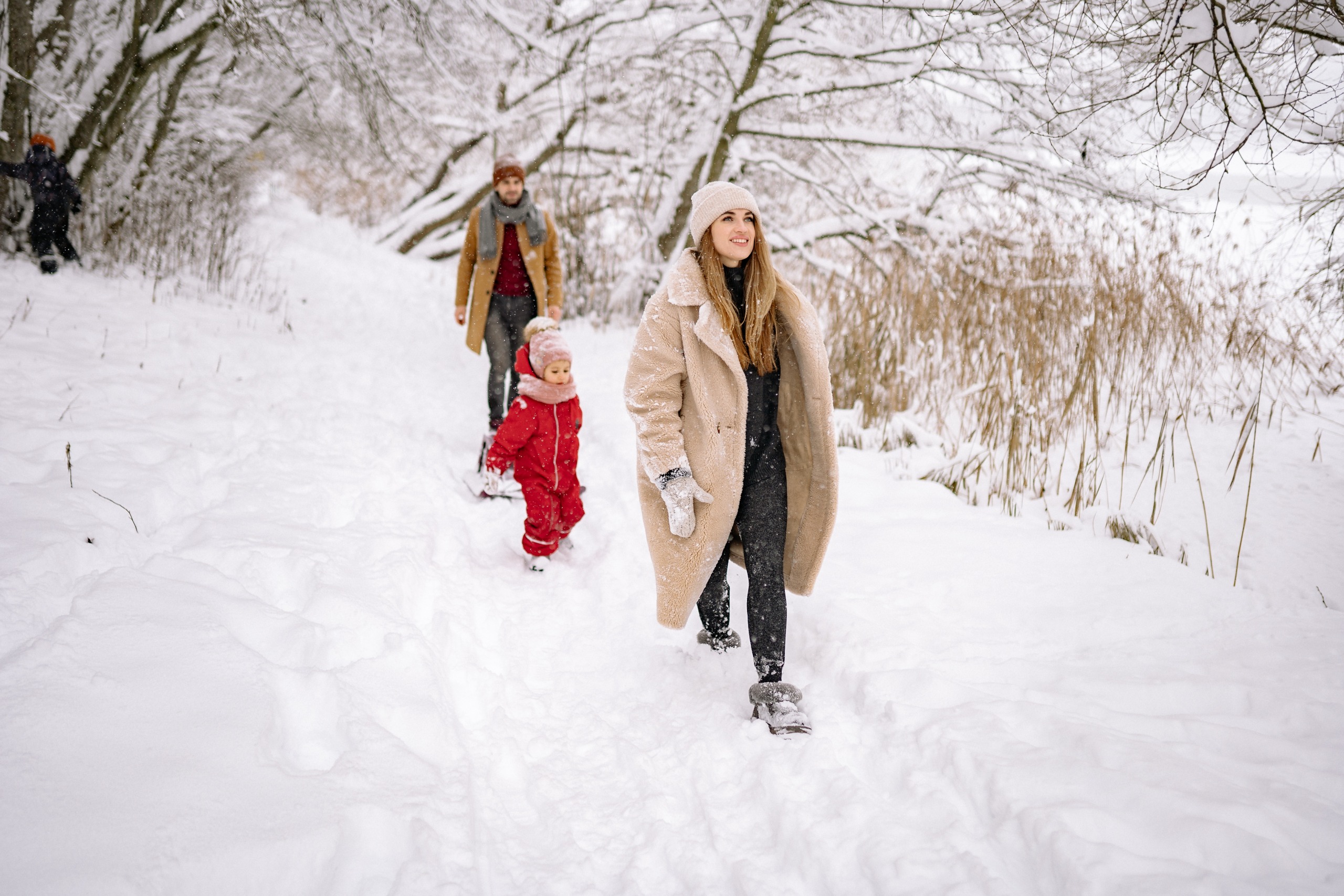 You shouldn't have to compromise on style for warmth, which is why we have put together this guide on how to warm up this winter whilst still looking fabulous! There are plenty of new fashion trends out there and with these simple hacks, you will stay warm and look amazing all winter long.
Fleece Lined Tights and Trousers
The first thing you can do to keep warm this winter is to get yourself a pair of fleece lined tights  or trousers. If you're wearing a dress or skirt, get a pair of fleece lined tights and you can stay warm without having to wear loads of different layers! You can also get trousers with fleece lining, such as fleece lined leather trousers, so no one will even know you're layering up. This is a super simple way for you to stay warm without compromising on style. 
Get Yourself A Borg Jacket
Next up, you should get yourself a borg jacket. Borg material is similar to sheepskin and it is super soft and insulating, so you will feel really cosy. This material also happens to really be in style, so you will look amazing. Go for a nude or black borg jacket for a timeless look that you can wear year after year. Longer length borg jackets look amazing and they will keep you even warmer.
Lots of Thin Layers!
When it comes to layering up for winter, the best tip is to wear lots of thin layers. When you try to layer 2 or three really thick layers, it is likely to be uncomfortable and it won't look as natural. Instead, wear more thinner layers, like thin long sleeve tops and fleeces, then for your final layers, go with a stylish oversized jumper and your coat. This way, you won't look or feel uncomfortable but you will benefit from being super cosy! This will allow you to really enjoy your days out at the markets or festive walks whilst still looking amazing. 
Cover Your Head
People lose a lot of their warmth from their hands, feet and head, so making sure you have a lovely hat on is important! Get yourself a thick wooly hat in a neutral colour that will go with everything. Although you might not need this everyday, having a proper hat on hand for the really cold days will be a blessing!
Wooly Insoles
As we said, one of the main places people lose heat from is their feet. So, for your winter boots, get yourself a pair of wooly insoles. You can simply cut them to size and slip them into your boots. When you're walking on cold ground, this will make such a big difference to how warm you feel! You can get these easily online, so it is definitely worth having a few pairs for you and your family. 
Keep Hydrated
This might sound like a strange one, but keeping hydrated is actually a great way to stay warm. Your body can retain heat better when you are well hydrated, so this is an easy way to keep yourself warm when heading outside. You could stick to water, or go for a warm water based drink like tea so that you can keep your hands warm at the same time! 
Invest In Good Quality Clothing
Although layering any pieces of clothing will help to keep you warm, investing in luxury clothing that is great quality will keep you the warmest! Materials like organic cotton will keep you much warmer when layering than if you go for things like polyester. Although it might cost more upfront, better quality clothing will last for years, so you might actually end up spending less than when you need to replace cheaper clothing every year. Plus, having a capsule wardrobe is much better for the environment. 
Final Thoughts
Keeping warm this winter doesn't mean you need to wear lots of layers and feel uncomfortable. With these simple tips, you can wear what you want and look amazing! We all deserve to stay cosy this winter to enjoy our days out, so use these tips to do just that.