Section Sofa For Style and Comfort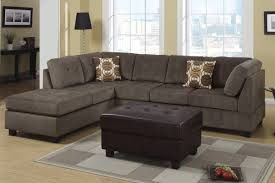 Sofa has become a part and parcel of our lifestyle. The visitor's hall will not be fit for the purpose unless and until a sofa is placed there. Although a sofa is a mainstay of our homes, occasionally, it gives some uneasiness to us due to positioning problem. In smaller homes, space is a constraint leading to awkward situations. For instance, a long couch creates some headaches. The inhabitants of the home are led into a tight corner with respect to arrangement issues.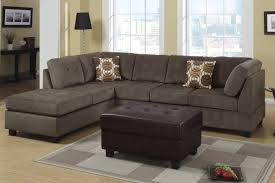 In order to cater to the demands of the people, sofa makers have resorted to fabricating sectional sofas. These brands can be divided into smaller units so as to convince the troubled house-owners. There is a provision for clubbing them also into an integrated piece depending upon the needs.
Offering convenient seats to guests will not be a problem anymore due to the availability of sectional sofas. You can use it as a single piece or make it multipurpose seats in tune with the requirements. They're cosy in comforts. They provide a picturesque dimension to a living space. Your visitor's hall receives a completeness and complexion when you arrange them imaginatively fulfilling the standards of convenience to you and as                                                                                  well as the guests.
Whenever you feel so, you can rearrange the sofas so as to provide a fresh look to your room. Up gradation of the hall is possible when your creative mindset imagines a different angle. A majority of the sectional sofas are modern and magnificent in styles and makes. You will be delighted a lot to use them for comforts and space solving purposes.
When you buy a piece for domestic purpose, you have to consider the size of the unit. You may purchase the sofa as it may solve your requirement at present. But, you have to think with futuristic vision. When you shift to a new accommodation in future, the present one may not be comfortable. In case you occupy a bigger home, the present piece may look a dot in your hall. Hence, select a piece which will suit your needs in future, preferably a sofa of moderate size. People who are attuned to the practice of conducting get-together or music parties at homes should go in for bigger sets.
The favourable feature of a sectional sofa is that once the party is over, you can segregate them into separate pieces and place them in different rooms. The perspective buyer has to think about the colour and quality of the upholstery. The colours and textures should be in accordance with the wallpapers and wall colour. Your imaginative ideas will improve the decoration.
You can arrange them in a single line, square form, rectangular shape and circular format. Don't block necessary spaces. Your sense of colour contrasts will offer a new dimension to your living room. Sofa colour and wall colours should be in proper contrasts. White and black colours will give you the required style and substance