Secrets Of Buying Stools For Home Demystified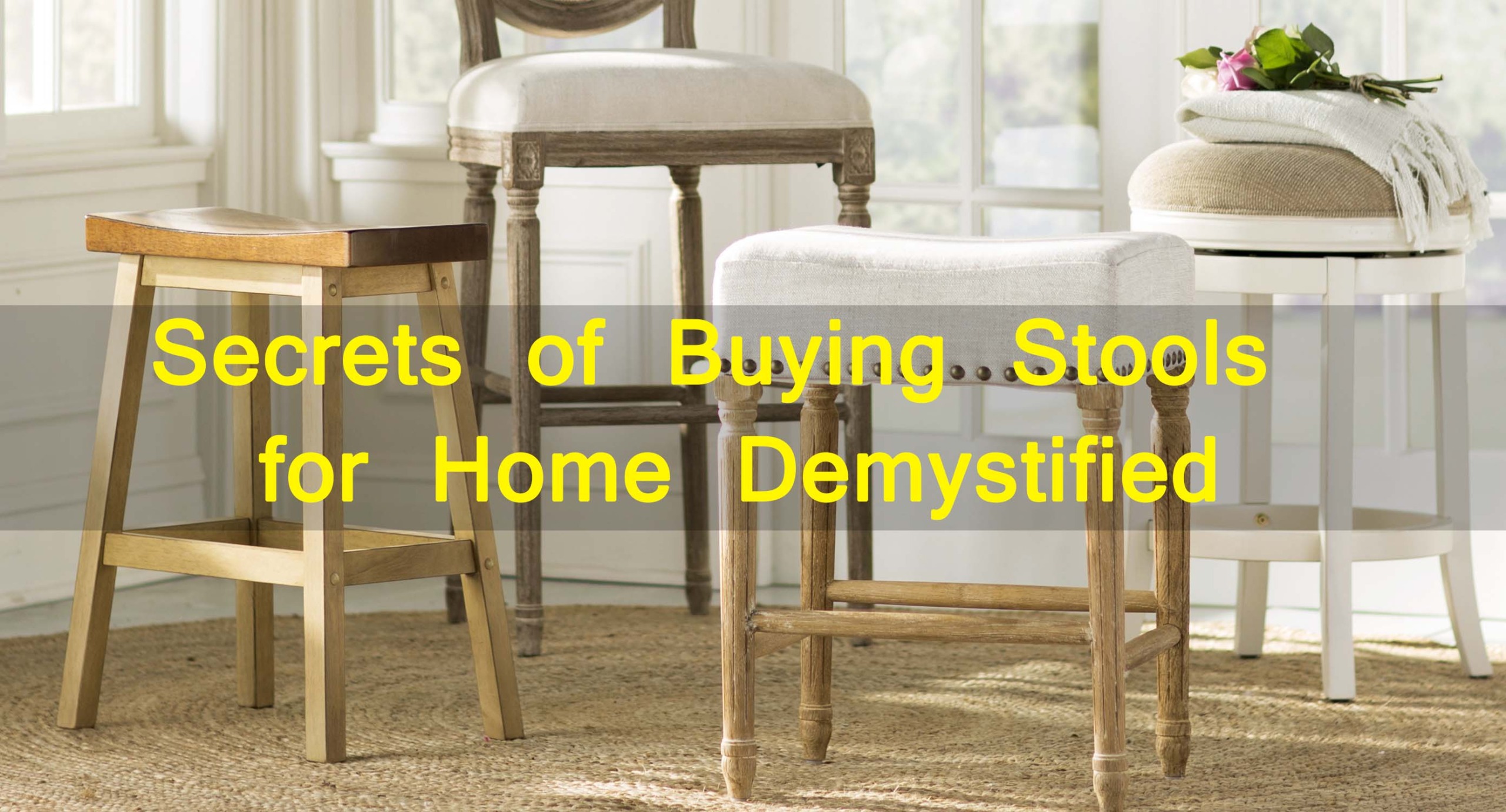 For a perfect gathering of your family, a seating option is required. Bar stools is the best option for any such occasion. But there are a wide variety of stools that can confuse you before decorating your home with one such home furnishing items. So, for you, we have collected the resources to uncover the secrets of buying perfect bar stools for your home; be it your kitchen on common room.
Right Height: The buying guide begins with the measurement of right height of your "going to buy" stools. Measure the height of your counter/table from the surface to its top. Prefer to note down the measurement at least twice so as to avoid any further measuring mistakes.
Basically, there are three standards of bar stool height, i.e counter height, bar height and extra tall height; depending upon the table size.
After this task, consider the exact quantity you require. Select the seats quantity depending upon the number of members in your family.
Right Width: The width of the seat also matters when it comes to perfect selection. There are basically three standard size i.e. 15-inch, 17-inch and 21-inch. Selecting the wider base is good. But it depends on the available space. Prefer to maintain a minimum gap of 6-inches between each stool.
Type of Stools: Now comes the third task. After the completion of second step, select the style and format of stools that suits your interior. The styling depends upon many factors; few of them mentioned below.
Commercial or Residential: This category is already filtered, as you need to buy the perfect furniture for your home. So, you will undoubtedly go for the residential format stools. But still you must visit the options available under the commercial category; may any of the pieces attract you somehow.
Wooden or Metal: Other category is of material type. Based on the type of material used in the manufacturing of stools, you can opt according your demand. If you don't bother much about styling, but emphasize majorly on durability, then you must go for the wooden pieces. Else if you need styling, select the metal piece. In wooden category too, there are many options with the blend of royalty and styling like Jaipur Stools.
Static or Swivel & Lift: Another category of sitting stools is from the movement perspective. If you want to buy a standard and static seat, you can select the simple formats. But if your purpose of purchasing is different then you can select the pieces with swivel & lift functionality.
Padding, Backrests, and Arms: There are, many who love to relax on a stool with backrest and armrest facility. On the other hand, there are many who love to be stable on a cushioned stool without any addition extensions.
You can make a list and summarize your choices according to the above mentioned categories. It will help you to filter your choice and reach a final option for the purchase.
Over to You:
The above written simple guide will help you to search out the perfect stool for your home and boost your interior charm.
HAPPY FURNISING !