Scotland: 7 Fun Things To Do Besides Golf!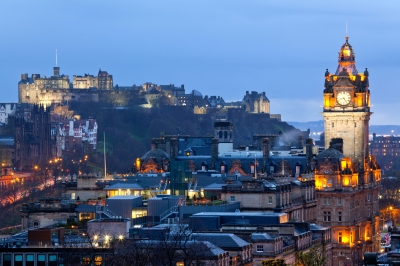 If you're going to Scotland, you may be going to play upon some of the most beautiful and oldest of the world's golf courses. It was, of course, those Scotsmen who (to paraphrase Robin Williams) invented this game of using a screwed up, curved little stick to whack a ball into a gopher hole, with flags planted just to give you hope before you give yourself a stroke.
But there's a funny thing about touring Scotland — there are other things to do besides play golf! This comes as a shocker to most people, but it's really true — Scotland does have a few other things to offer.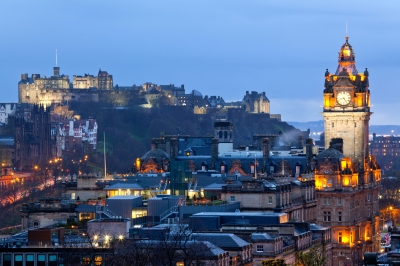 Head to the Beach
Scotland has some breathtaking beaches, from Achnahaird to Camas a'Charaig to the saltcoat Talisker. However, the real thrill of the Scottish beach is being there when it's not cloudy and raining! It's true that when the sun comes out in Scotland, people suddenly take off work, close up shops, and head to the beach — because it's probably only going to remain clear and sunny for a couple of hours.
Take a Boat Ride to see Nessie
You probably won't see her, but you can still visit the famed Loch Ness and the historically and strategically important (as well as naturally gorgeous) Great Glen. Glaciers carved out glens of dark, wooded mountains and dark, mysterious lochs that you don't want to miss out on walking among.
See the Stone of Destiny at Edinburgh Castle
Yes, the Stone of Scone, the oblong block of red sandstone used in the coronation of Scottish monarchs. It has been back in Edinburgh Castle since 1996, and should not be missed.
Visit the Glasgow Science Centre
Here in this architectural wonder you will find the Science Mall, which is a glass-sided silver crescent with three floors of hands-on exhibits, special effects theatres, and demonstrations of the amazing and wondrous. But that's not all. Here at the Science Centre you will also find the only rotating tower in the world and a gigantic IMAX projection theatre.
Go Hiking at Glencoe
The famous mountain pass where cattle rustlers roamed, with Loch Leven at its northern end and the hauntingly vast spaces of Rannoch Moor to the south, it's the site of the infamous Massacre of Glencoe, which took place on February 13th in the teeth of a wailing blizzard as honorably hosted soldiers murdered their hosts (members of the powerful MacDonald clan) under orders from the Secretary of State, John Dalrymple, Master of Stair, a Lowlander and a Protestant who hated Highlanders and, in particular, the MacDonald clan. Nearly 40 people were brutally killed without warning. However, others escaped to the hills and it is believed that many soldiers treasonously refused to act on Dalrymple's duplicitous and ignoble orders.
Test your Mettle and Eat a Blood Pudding
Doesn't that name alone make you salivate with hunger? Yes, this mixture of congealed pigs' (or lambs') blood, fat, barley, oats, and a proprietary spice blend all stuffed into a length of intestine is one of the most popular dishes in Scotland and Northern England (they even host annual contests such as the World Black Pudding Throwing Championships). And as you can tell by the ingredients, it's quite nutritious, too. You'll find Scottish blood pudding is made from the freshest ingredients, making it a tasty treat that you don't want to miss out on when touring Scotland.
Grab a Pint at a Pub
You can't go wrong here. Drinking is that other national Scottish pastime, besides golf. Pubs and taverns are at the heart of Scottish culture, and the tales and music and history that you'll discover will all enhance the taste and warm buzz of the locally brewed beers and ales.
So, get away from that golf course and go experience some Scottish soul. You can always come back to the gopher whacking tomorrow!
Daniel Banner is a professional blogger that shares the advice and information on the best golf courses and golf tours worldwide. He writes for GolfDigestScottishTours.com, where you can create your custom Scottish golf package and golf trip.