Say Cheese! What To Expect At Your Photography Session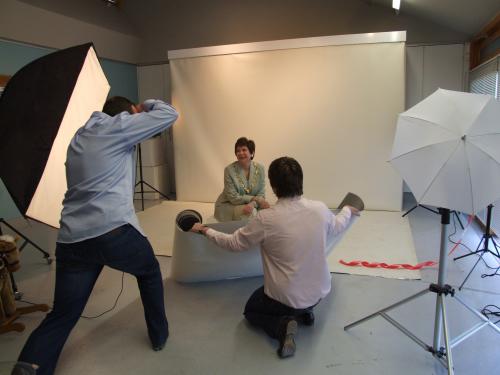 When you schedule a photography session for you and your family, whether to capture the whole gang in a casual setting or for a special event, you might be a bundle of nerves over the experience.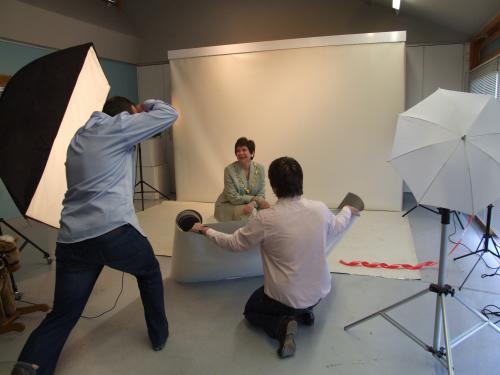 Some people are more comfortable in front of the camera, while others tend to shy away when the lens comes out.
In order to have a successful photography session at portrait studios, you should know what to expect in order to be as comfortable with the situation as possible.
If you are comfortable with the experience, you will most likely receive photographs that reflect that fact.
Sessions begin in the camera room.
A normal photography session generally will begin in the camera room. These spaces should be bright and engaging.
They might feature colorful backdrops to inspire good moments on film with your family.
If you have younger children, the camera room should feature props and familiar items that make the little ones feel more at home.
Most photographers will get down to business in the camera room with their camera, equipment and lighting systems.

The photographer might try various poses and positions to bring out personalities.
Once the session begins in the camera room and the photographer starts clicking away, you might experience a time during which the photographer will have you try a multitude of different poses.
While some positions might seem like a strange idea to you and your family, the photographer is merely trying to gauge your personality to see what works and what doesn't.
The photographer will lead you to a selection space.
Once your actual shooting session is over, the photographer will then lead you to a selection room or space.
From this setting, you will begin choosing your favorite poses and snapshots. Most studios show the photographs on large display screens so that you can make the best decisions.
The selection room is also where you might begin editing, cropping and adding filters and decorative borders to your photographs.
Again, this will vary from studio to studio in terms of editing, but generally, photo sessions follow this pattern.
Photos will be printed and ready for pickup.
Once the photographs have been shot and you have figured out how you want them to appear, the photo studio will get busy printing those moments.
Some can complete the printing process in less than an hour. Once the photographs have printed, you can pick them up and see the package you selected come to life.
By examining the photo session process in detail, the camera shy can grow more comfortable with the idea.
While not all photo spaces follow the exact same process, in general, these spaces tend to uphold similar steps.
If you know what to expect, chances are your photographs will comes across as being free from anxiety and worries.
Amanda is a big fan of photography and would like to become a professional photographer one day in the near future.
Her ideal job would be to work in portrait studios and take professional photographs of families. The first place she looked into was picturepeople.com.
This place just might be her starting point to a new career!