Rishikesh River Rafting – The Best Water Sports To Look Out For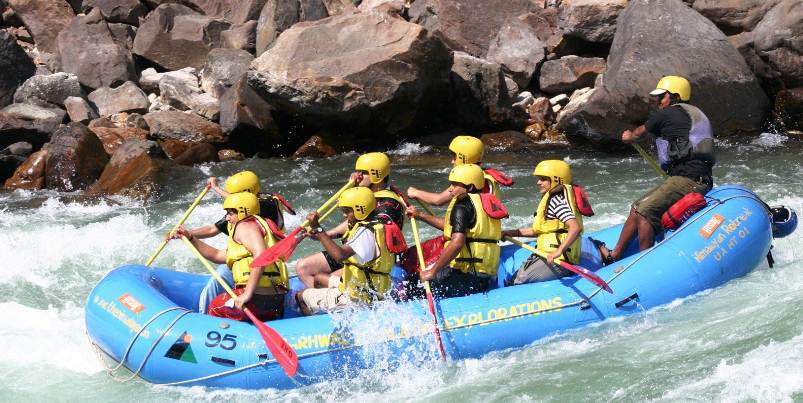 River Rafting is often looked upon as one of the most interesting and fun kind of activity that is set to provide for a whole new kind of experience to one and all. If you are a person who loves thrills, adventures and water sports then this is something to try for sure. Though there are various types of river rafting provided in some stunning locations across India, the River Rafting in Rishikesh is something that should never be missed, if you are a great fan of this particular form of sports. The group activity is filled with fun, enjoyment and thrill that would make it memorable all throughout your lifetime.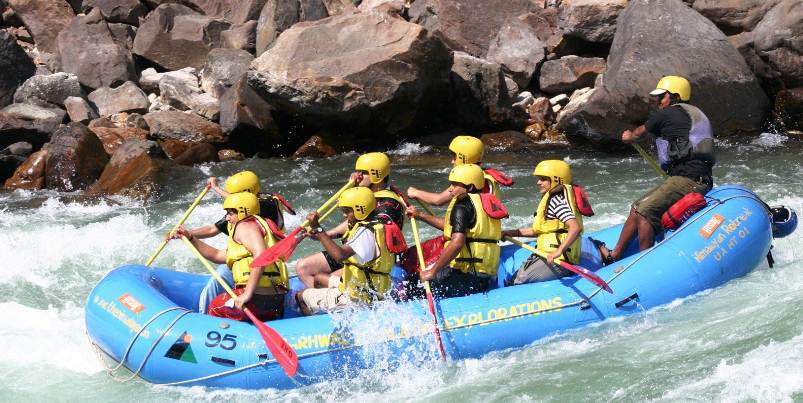 Water Sports
Rishikesh is looked upon as one of the most popular and most sought after river rafting location in India that is located in the Uttarakhand region. The river spread wide across the region, providing enough scope to raft through the area with utmost interest and expectations. It is regarded as a holy river and the climatic conditions keeps changing from cold, very cold winter and hot summer.
Best Rafting Location
River rafting in Rishikesh usually starts from Shivpuri and travels downstream. The entire rafting period is about 28 kilometers in total and would range between half an hour to one hour in total. Before starting off with the sports, one is expected to get used to it by way of practicing the navigation techniques, getting familiar with safety measures and lot other such interesting aspects. After a brief introduction, one would be provided with the paddles, rafts, helmets and most importantly the life jackets so that they can get started the journey through the rivers.
Raft through the Regions
It needs to be understood that river rafting requires one to put a great amount of physical work by way of paddling through the river. The entire journey would be about 2 hours in total. It is best to avoid river rafting during the rainy seasons as the water would be swift and it would be too windy as well causing one to lose balance. For safety purpose, it would be best to go for trekking when the climate permits.
The river rafting would start from Shivpuri and soon one would enter the Return to Sender region that is known to carry an IV rating. Here it is possible to find a strong current and also the speed of paddling would come down to a considerable extent as it is quite hard to resist it. After this comes the Roller coaster region that is III graded that is rocky and the water turns out to be frothy in nature. Then comes the golf course after which one would lead to the club house. The last three rapids is called Initiation, Double trouble and Hilton.
The river rafting in this region definitely tops over the list of River Rafting Adventures in India. One should be aware of the specifications and instructions as to how to raft through the water in a safe and secure manner.