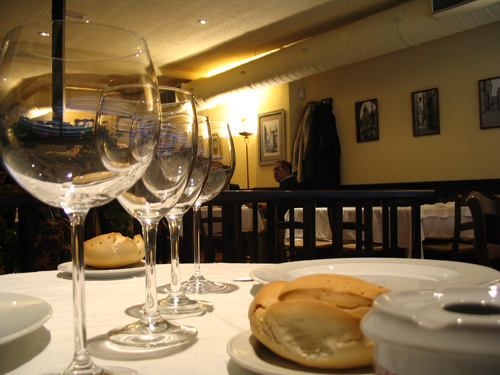 Restaurants in Kent are as varied as its tourist attractions, with specialties ranging from traditional English meals to Italian delicacies and other special cuisine. So any time you are in Kent and want to get a taste of what's available, you can try any of the following:
Delizie Di Mamma Mia
This family-run restaurant offers a large selection of pasta dishes including Spaghetti Pomodoro E Basilico (classic Italian pasta with basil and tomato sauce), Spaghetti Pomodoro E Basilico (cherry tomato sauce with olive oil, garlic and assorted seafood) and Tagliatelle Bolognese (Italian Bolognese with beef).  They also have a wide array of appetisers, starters, salads, meat and fish dishes, as well as various pizza dishes like Regina Margherita, Quattro Sapori, Monte Bianco and Modo Mio.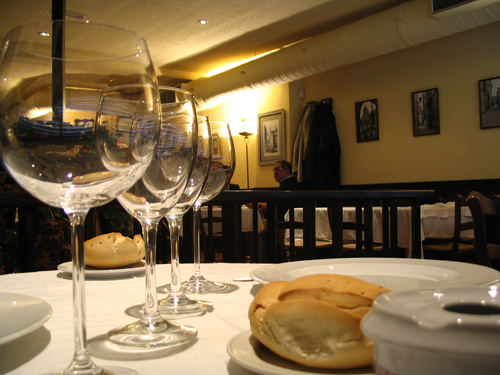 Delizie Di Mamma Mia is located at 163 High Street, Tonbridge, Kent, TN9 1BX. It is open Friday and Saturday 11:00 to 23:00 and Sunday to Thursday 11:00 to 22:00.
The Barn Restaurant
The Barn offers traditional recipes with modern and innovative presentations, making for a truly unique dining experience. Its menu selection is varied, with the tasting menu for 2, Tapas when you are dining out with friends and a vegetarian menu as well. The Barn belongs to the Gluten Free Society and will be happy to modify their recipes if you have any food allergies.
One of the most popular restaurants in Medway, the Barn is located at 507 Lower Rainham Road, Rainham, Kent, ME8 7TN.
McCoys Fish Bar
If you prefer takeaway food, McCoys Fish Bar would be more to your liking. This fish and chip bar has a wide selection of fish such as fish cake, cod bites, haddock and cod, and you can also order sumptuous burgers, fried chicken, pies and sausages.
McCoys Fish Bar is located at 110 Findsbury Road, Strood Kent, ME42 4JB. The place is open Monday to Thursday 12pm to 2pm / 4:30pm to 10pm, Fridays 11:30am to 2pm and Saturdays 12pm to 10pm.
The Queens Head
The Queen's Head is one of the most popular restaurants in Rochester, renowned for its freshly served food, desserts and tasty grills. The restaurant has different menus including salad and grill, drinks and desserts and a special menu for young guests. Their grill menu includes spit roast chicken, flame grilled chicken breast and 9oz rib eye steak.
Every weekend from 9am to 12pm the Queen's Head offers a brunch menu which includes scrambled eggs and toast, smoothies, beef burgers, char grilled bacon and more. And if you order any main course you will get unlimited salads and dressings.  The Queens Head is located at 390 Maidstone Road, Gillingham, Kent.
These are just some of the best known restaurants in Medway, but there are many more such as Don Vincenzo, an Italian restaurant, Atrium Restaurant, which caters to wedding receptions, birthdays and other gatherings, and the Nursery Restaurant at Dunn Street Road, Bredhurst, Kent. Aside from serving delectable dishes, the Nursery provides live entertainment Friday nights. And if you prefer French cuisine, drop by Elizabeth's in Eastgate at 154 High Street Tuesday to Saturday 6.30-9.30 and Tuesday-Sunday 12-2.
Featured images:
 

License: Royalty Free or iStock

 

source: http://mrg.bz/TFuzKL
I am a big fan of eating out at restaurants in Kent and enjoy writing about the strengths of different ones.