Quick Tips To Get The Best Traditional Wedding Saree Online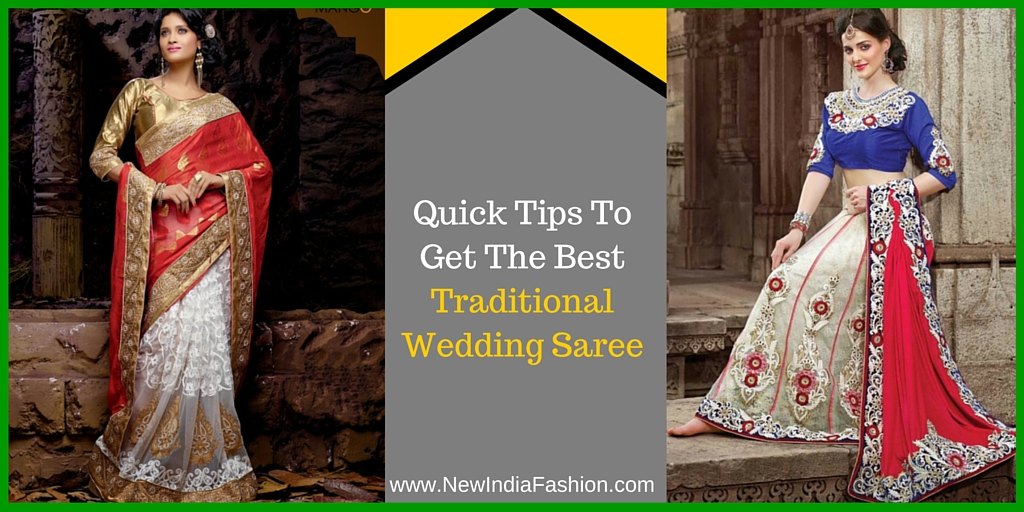 Bridal shopping can be fun if you know what to buy and what not. It is advisable to go for bridal shopping with your close pals as you will select the best trendy dress for your day. Many stores are selling traditional wedding sarees online, but most of us don't really want to purchase from online stores due to less faith in the product. The only drawback of online shopping is that you cannot judge aptly whether the color or dress will suit your body or not. This is why most people visit markets for bridal shopping.
In this article, we will discuss how to do quick shopping for wedding and get the best traditional wear for the day.
Fix your budget
It is never a good idea to spend heavy amount on your single wedding dress. We understand that wedding day is the most special day for every bride, but still there are options that can easily fit into medium to small budget pockets. You don't need to visit showrooms that offer highly priced dresses. Even don't promote the idea of window shopping to these showrooms as you will get depressed if you like something that you cannot buy! However, you can try this trick while online shopping. There are many stores offering sophisticated collection of bridal lehenga on their websites.
Take only your best friend or a family member with you
Too many people will make you confuse with their choices. Try going out for shopping with your best friend or any close relative.
Avoid trying lots of outfits
Again this will make your mind full of confusion if you try lots of dresses. Decide what you want to wear on your wedding. There are many options from heavy embellished bridal sarees to lehengas.
Never compromise with your comfort
Always pick that dress in which you feel comfortable. Generally wedding dresses are heavy, so it is important to select a comfortable trousseau for wedding.
Big discounts are not really big!
Shops that offer big discounts are usually clearing the stock. So, if you find any shop giving 30-40% discount on bridal wear, ensure that the design is still in fashion.
This is the reason why people have switched their method of shopping and have start buying traditional wedding sarees online. You can also give it a try!