Planning On Buying A New Executive Chair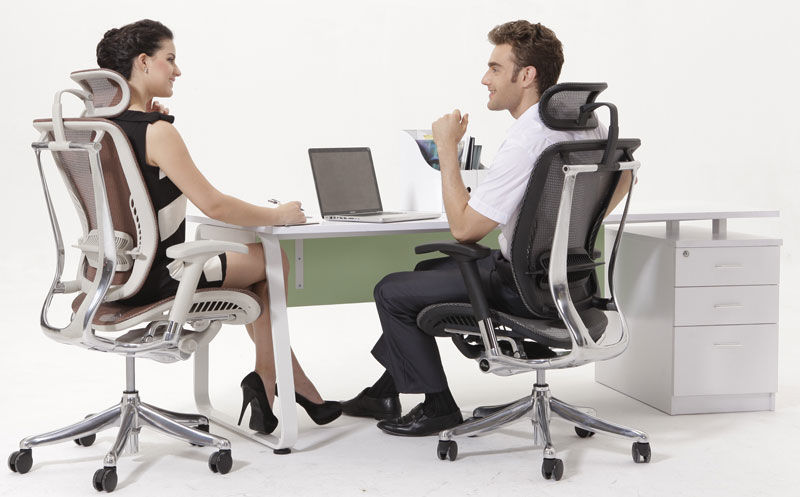 Seriously, are you really planning to have one or planning to replace what you already have? If you are serious then you better plan ahead and don't waste your time and money on impulsive buying. Office workers spend almost of their time sitting, mostly due to computer work, paperwork, and anything else desk and office related. The degree and time off work are increased in higher positions in a company. Executives are the ones given with loads of work so it is best to give them a great chair to sit on. It isn't always about the price; here are some of the things to consider and look for before you go and buy an executive leather chair.
Recline ability : This is a good thing to consider. A back that is strained and exhausted needs a good place to rest in, and in an office environment, there are no beds, sofas, or a person that will massage your back for you. This is where the chair comes in. If a great chair has the maximum and the most comfortable recline ability-buy it. You can always try in stores to see if a chair will follow according to your back needs without restriction.
Armrest : There is no work done without the hands so it is best to give the arms a good rest that it deserves. The fastest way to do it is to use the armrest in a chair. The armrest doesn't only rest the arm themselves but gives support to it while working. For instance, armrests will have the advantage for a comfortable typing and computer work. Also, consider what armrest to look for, do you want just a plain plastic or with extra cushioning or padding?
Seat measurements : Is the chair too short? Is the chair too long? Seat measurement is a good thing to consider. A both short one and a long one will just remove the benefits if it doesn't exactly fit you. Height, for example, the height must be long enough to make your feet reach the floor exactly. This is also applied to a seat's depth; a seat with rough measurements will just remove the health benefits it can give. To solve this, a seat must be flexible and has the ability to be adjusted to a user needs not the person will adjust to the seat.
Looks and Price : Looks aren't everything but sometimes it is. Choosing the right colour of a chair is a good thing to consider, some colours are proven to dictate the mood for a person. In terms of pricing, always look for something that is what best works for your budget and for your comfort. Avoid something that may sound like too good to be true.
Now is the time to buy an executive leather chair. Now that you know what chair will work for you, it is now the time to buy. Remember to buy smart and with strategy. Buy the chair that you know that will last long. Chairs aren't just a thing where you rest your butt. Think of a chair as a companion and one with your body, not just a thing. Without a chair will you ever accomplish something?