One Man's Trash Is Another Man's Treasure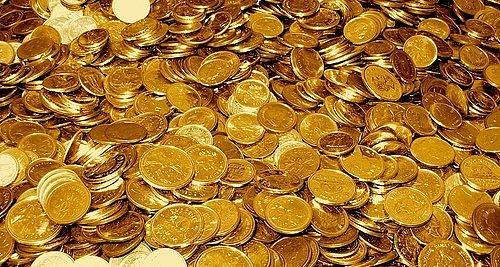 There have been many cases were valuables had been discarded or donated to thrift shops that turn out to be worth a lot of money. Whether it is an antique or simply a part of a collection or limited edition, unexpected items can turn out to be worth more than meets the eye. Collectables have become a market in our economy but it takes some research to understand how value is place on these items. Understanding the current antiquities market, that is, where to buy items and find their appraised worth will truly help you to turn "trash" into treasure.
Auctions
Auctions are a great way to find "treasures" of all types, from furniture and dishware to art pieces and rare coins. If you are planning on partaking in the bidding process, it is important to first brush up on fair market prices for the items you are wishing to obtain. There are so many people out there who may not know the value of what looks to be old and useless. By having a better understanding of the antiquities market you may have an opportunity to purchase an item with built in equity. Toys, comics, and collectibles can end up selling for thousands of dollars on online. Even clothes can have a high value in the vintage clothing market. Auctions are a great place to find unique valuable items that others have placed for sale.
Thrift Shops & Yard Sales
Local thrift shops, consignment shops, flea markets and yard sales are key places you can find hidden treasures. These places are great additions to any community and allow other's the luxury of finding quality items for reasonable prices. Whether you may be looking for clothes, furniture, jewelry or rare coins and antiquities you will find them in these variable settings. There are enthusiasts devoting days and times to these sorts of shopping sprees – to later sell them at vintage markets at a marked up price. There have been cases of people purchasing art, to later find the piece is made by a distinguished artist and the painting is a rare, one of a kind selling for thousands of dollars. Again, having a little knowledge in the vintage and antiquities market will help your purchasing decisions.
Coin and Antiquities Shops
These shops have a variety of valuable items that have already been appraised and certified as an authentic original piece. Because the guess work has been eliminated, you can expect to pay the fair market value. According to Liberty Coin and Currency, the benefit of purchasing from these stores is the immediate knowledge of the history and value of the items being purchased. You will also find a collection of enthusiastic experts that are willing to share their knowledge. These experts are certified in their fields and have a passion for the craft of collecting valuable pieces of history.
Deciding to enter the collectables industry is an exciting and rewarding experience. There is not only a financial incentive, but a historical story behind each piece collected. There is a lot of research involved but if you use the resources available, the experts will be able to guide you in your purchasing decisions.