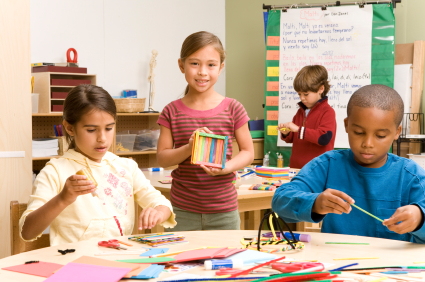 We are well into the New Year, and plenty of people are already well into their resolutions. Losing weight, taking part in dry January, being more social, embarking on a new career and making plans for travelling are just a few popular choices for those looking to improve themselves in 2016. It is, however, easy to see that crafting doesn't appear very high on the list when it comes to New Year's resolutions, which is a real shame because it is so accessible, easy and most of all beneficial. Starting a new craft could be a great idea for many people looking to learn something new, meet new people, find a relaxing new hobby and a creative outlet.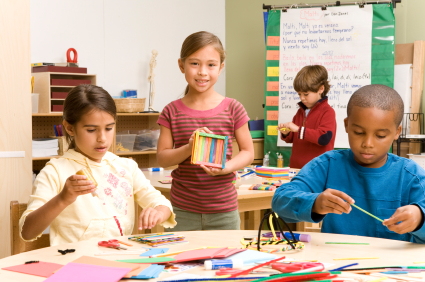 How?
Whether you are completely new to crafting, or you've got one hobby and are looking to find another (within the crafting world) the entire scope of crafts on offer can be exciting, but also daunting. It is important to choose a creative hobby that really lends itself to various aspects of your life, from your passion, to your budget. Consider these factors to help you choose a new craft:
Your Budget
This is such an important factor, especially when your funds are limited. Unfortunately, what can happen, is people get a craft starter pack as a gift and then get into the craft, then realising when they go to buy supplies that it is actually quite expensive to maintain. Before starting any new hobby think about the costs of both smaller and larger projects, and the cost of getting initial equipment. Any new craft can be quite the financial commitment. Be careful and don't spend much money on it, visiting have-a-go days with local groups, good value art and craft supplies online sites and using second hand materials from charity shops and car-boots. Take time to see if it suits you before you invest any real hard-earned cash in it.
Access To Materials
If your craft is particularly specialist, it may be that the supplies aren't so easy to get hold of. Perhaps you have to order them online, the shop that sells the supplies is right across town, or you even have to wait for ages to get them because they are so rare. With most hobbies this is completely unlikely, but, it is worth checking before you do anything, so you can avoid getting creatively blocked by waiting months on end for materials.
Reason For Crafting
It is very helpful to think about why you want to start crafting in the first place. We will list some of the many benefits below, but it is also worth thinking about what crafting as a hobby will mean to you personally. Will it be a major creative outlet, is it to reduce stress, to help you meet new people, to enable you to sell items you make? It is important to consider why you want to craft so you can ensure the new craft you choose matches your reason for doing it. For example; if you are starting a craft to meet new people but then find there isn't a local meetup for the craft you have chosen, you're back to square one.
Time Investment
All crafts will require you dedicate time to them. Some will require more time than others, in some cases you will need to be really patient and in other cases, the crafting is very quick. Maybe you want to take your time over something, or perhaps you're very busy and need a craft that suits the odd free afternoon once every few weeks. Consider how much time you have and match it to the craft.
Spatial Investment
Some crafts will take up little more space than a small box, others might require an entire room. If a certain craft takes your fancy, consider how much space it would take for you to have a decent set up at home.
Inspiration
Talk to people, attend local craft fairs, browse forums and websites – basically immerse yourself in information. The more you know, the more informed you can be enabling you to make the best possible choice for your personal wants and needs.
Why?
Crafting is well known to provide many, many benefits. It may not seem like a great New Year's resolution solution compared to others, but it is just as beneficial as many, and you don't need to just have one resolution, you can have many if you want, including starting a new craft which can help with the following:
Providing a creative outlet
Providing a creative form of expression for a person who may not be able to communicate this side of him or herself in everyday life
A route to self-employment if a person would like to sell their craft
Socialising via online chats about the craft and local meetups
Confidence – having people praise you for something you have made feels fantastic
Helping people – some people take up certain crafts to make items that help others – IE; knitting jumpers for ex battery hens with no feathers
Relaxation – having something to focus on that doesn't relate to everyday life can do wonders for reducing stress levels
These are just some of the reasons New Year, New Craft should be top of your resolutions agenda – it's never too late to start a new hobby!