Necklace – Jewelry For The Queens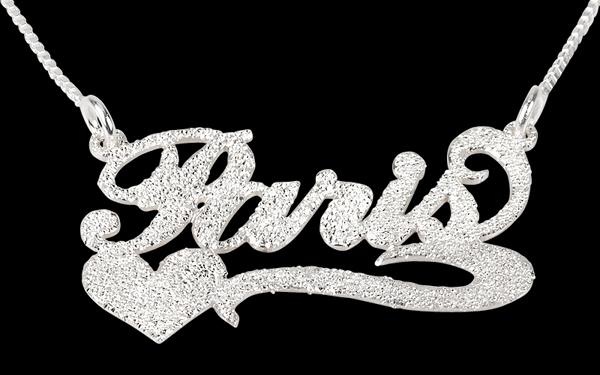 In all the treasures of the royal family will have plenty of jewelry, which dreams of any woman? It rings and earrings, tiaras and brooches, but the most noticeable and luxury have always been a necklace.
Aristocratic Jewels
Danish Princess Alexandra, published in 1863, married the Prince of Wales, who later became King of Great Britain, received from his uncle Frederick VII of unique wedding necklace Dagmar. It consisted of 118 pearls, which included four large pear-shaped pearls, and 2,000 diamonds. Amazingly beautiful garland, sometimes intercepted gold medallions, unfortunately, is rarely seen as the most princess and her heiress. But every outing of the decoration does not go unnoticed.
Alexandra's like the Royal; there were many different decorations, but one particularly memorable – the necklace with amethysts. In appearance it resembles a five interconnected wreaths of leaves, alternating with brilliant swirls. After the death of Queen Heirs do not have to store it as a family heirloom, and was put up for auction, then the necklace of gold and silver changed owners several times.
In December 2007 Christie's auction presented around the world in gray pearl necklace that belonged to the French queen Marie Antoinette. It was given after the English queen consort Lady Sutherland during the revolution, and so it remained in England. Gold necklace of two tapes, ruby and diamond, with its hanging them round and drop-shaped pearls has not been sold, though has been recognized as the most beautiful piece of jewelry in this auction.
But European monarchs do not go to any comparison with the Indian rulers. 1937 for the jewelry world was marked by a unique order for a ruby necklace from the Maharaja Navanagara. The unique gold necklace is that rubies are used to create it are very rare. This 116 Burmese rubies weighing about 170 carats, characterized by a special depth and saturation of color. Diamonds harmoniously complement the rubies, emphasizing their amazing red color.
 International Celebrities and their Necklaces
Not only could the aristocracy boast luxurious necklace. The first lady, movie stars and show business never deny themselves the pleasure to wear a sparkling necklace and make a splash at any social event.
One of the most beautiful necklaces on the right is a piece of jewelry once owned by Elizabeth Taylor. It is composed entirely of diamonds, completely unnoticed enshrined in the frame. Seeing him at least once, you will never forget this brilliant stream, ending a huge diamond (69 carats) in the form of pear. This is what Elizabeth wore a necklace on the wedding day of Prince of Monaco and Grace Kelly. And when the actress divorced her husband, who gave it to her splendor, she exhibited a decoration for auction. On its further fate nobody knows – they say that necklace and left lying in the casket Liz.
Great love for jewels in the middle of the last century and was famous first lady of Argentina, Evita Peron. Her jewelry is still cause an unprecedented boom in auctions. For example, in 2003, the world-renowned Christie's auction for more than half a million dollars was sold to her by BVLGARI necklace with eleven Burmese rubies and diamonds around them.
Today's high society ladies prefer a more affordable jewelry, like sparkling name necklaces. Leave gold necklace with diamonds for truly special occasions. But each of them has such an ornament, confirming the high status of the owner. Maybe it's time you and join the ranks of those who know a lot about jewelry?