Must Try Spas Of Bangalore That Use Ayurveda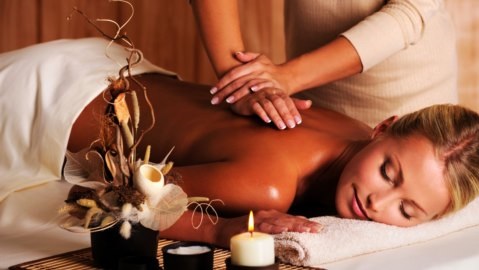 Ayurveda is India's oldest medical science and is even used by spa and re treatment facilities to help the body relax. It is essential for the rejuvenation of the body. But spa facilities don't always utilize Ayurveda to its optimum potential. These spas however, have figured out the perfect blend of regular spa practices and Ayurveda. Also don't forget to refer the best spas of Bangalore.
Body Raaga Wellness Spa
Body Raaga believes in maintaining the synchronization between the ragas of your body and soul. This is essential for peace of mind. They use ayurvedic techniques and Thai therapy which can even heal muscle pain. Their services also include facials, body wraps, manicure and pedicure.
Address
Indiranagar: #1096, 12th A Main, Indiranagar, Near Corporation Bank, Bangalore-560038
Phone:  08050002828
Whitefield: No.14, Whitefield Main Road, Bangalore-560066
Phone:  07411002999
Jayanagar: No.381, 11th main, 27th Cross, 3rd Block, Jayanagar-560011
Phone:  07406042999
Krishna Kutir
Krishna Kutir is present within the Art of Living International ashram and is one of the most reputed spas in Bangalore. They use Ayurveda, aromatherapy and Thai therapy for healing and relaxation. They even offer tips for well being and to improve our daily lifestyle.
Address: The Art of Living International Ashram 21st Km, Kanakapura Road, Udayapura, Bangalore.
Phone:  08032721298, 09620211000
The Leela Palace Spa
The spa at the Leela Palace in Bangalore is the ultimate wellness spa. With the help of Ayurveda, they lead their customers on to the path of well being. They provide solutions for the imbalance of living, interpret symptoms for major diseases and offer advice to live a natural way of life.
Address:The Leela Palace, Bangalore
Phone:  08030571292
Tattva Spa
Tattva Spa will transport you to a world of their own, forged by harmony and peace. Relaxation is norm at Tattva. Tattva uses Ayurveda to reverse the biological clock and leave you feeling fresh and new. They even help in alleviating pain and improve the overall immunity of the body.
Address:
Electronics City:No.54B/55A, Hosur Main Road, Electronics City, Phase 1,Near Wipro Gate No.5, Bengaluru, Karnataka 560100
Phone:08044232323
Ulsoor:2/1, St Johns Road, Ulsoor, Bengaluru, Karnataka 560042
Phone:08044802000
Soukya
Soukya by Dr Mathai an holistic health centre. It combines modern medicines with ancient Indian medicines and contemporary therapies used internationally. While it is reputed as an ayurvedic spa, it also offers services in naturopathy and homeopathy.
Address: Soukya Road, Samethanahalli, Whitefield, Bangalore.
Phone: 08028017000
Total Ayurveda
Total Ayurveda is the humble effort to improve the health of the people in a natural and organic manner. At total Ayurveda, the classical ayurvedic practices are authentic and have been used time and time again for healing purposes. They specialise in treating autism, cerebral palsy, and mental retardation among other illnesses.
Address: A/40/ 32nd Cross, Jayanagar 7th Block, Bangalore
Phone:9945850945