Must-Have Items For A Long Distance Motorcycle Road Trip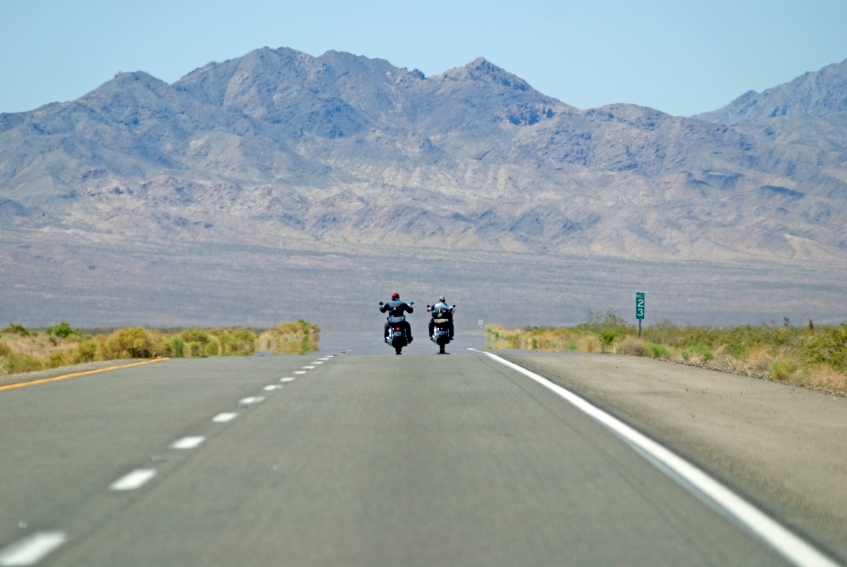 A long distance motorcycle road trip could be just what you need if you're looking for a way to get away from it all and experience new places. But how can you prepare for a road trip that will have you riding your motorcycle for hours on end, and potentially in all types of weather conditions? Well, you have to pack a few must-have items, in addition to having a strategy for stopping and resting regularly.
Check out the list below of must-have items for a long distance motorcycle road trip so you can be adequately prepared to have the journey of a lifetime.
At Least One Helmet
There are certain states throughout the US where helmets aren't required by law while you ride, and certain states only require them for riders under a certain age. Regardless of where you'll be traveling and what the local laws are, though, it's best to always ride with a helmet to protect your head from serious injuries in the event that you're ever in an accident. Check out Motochanics range of bell helmets to find the style that suits you best and fits your budget too.
Gear to Protect You During Inclement Weather
When traveling over a long distance, you can never really predict what the weather will do. Therefore, it's a good idea to pack a couple of rain-suits (so that you always have one that's dry), as these will provide you with the protection you need in the event it starts storming.
In addition to your regular clothing, you should also pack a heated jacket that will keep you warm if the temperature drops or the winds on the highway become too cold.
Also, depending upon the season that you're planning on riding in, you should pack a pair of winter or summer gloves, along with a good pair of waterproof gloves.
A GPS and Maps
A GPS is a necessity to know where you're going, as well as to stay on track in the event that you get lost or you hit unexpected detours. But you should also bring along some maps, just in case your GPS becomes damaged, loses its charge, or is unreliable for any reason.
Smartphone and Charger
Don't forget to also pack your smartphone and its charger so that you can always have it available in the event you need to look up information online or you need to make an emergency phone call. After all, you carry your cell phone everywhere you go when you're home, so why wouldn't you take it with you on the road?
First Aid and Repair Kit
Have a first aid kit for yourself, as well as a repair kit for your motorcycle, just in case you run into any trouble or get hurt.
Snacks and Water
Make sure you carry snacks and water with you because you may not be able to stop often for food.
These are just a few items that you should take with you on a motorcycle road trip. Make plenty of stops to refuel your bike and yourself, and rest whenever necessary.