Mom, The Inspiration Of Life
It's said that the creator of this Universe is God, but thinking on another level, it's the mother who gives birth to us or creates us. So, undoubtedly, she is the only God to us. God is someone to whom we go and pray and wish for certain things. The same thing we do for mothers as well. And it's proven that sometimes, this stony God doesn't fulfil your wishes but mom is always there to make every want and desire of you a reality. When we are broken and ached, she is the one who inspires us to get up and live again. She just knows one fact correctly that her son/daughter is the brightest one and is the best among everyone. This incessant confidence that she has on her children is something that keeps the children motivated for every upcoming incidents in life.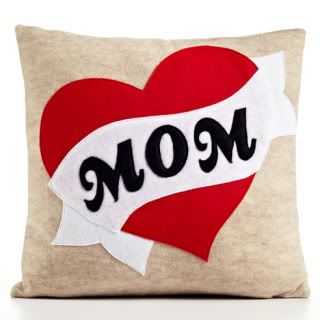 This upcoming Mother's Day is the time when you can let your mom know how much you love her. Yes, of course you can say her this thing on any another day but as this is the day when the whole world is celebrating mother's day in tribute to all the mothers – what is your plan to surprise her? If you still haven't planned anything, then here are some mothers day gift ideas.
You can publish her recipe diary into a book and present the first copy to her on that day. She would be flabbergasted as this is the best gift that can be showered on her. It's the ultimate tribute to a mom.
Hosting an exhibition of your mom's painting would lead her to immense happiness for sure.
You can yourself prepare a greeting card, tote bag, décor items, or wall hangers with easily available tools and present to your mom. There is nothing better than a hand-made gift.
New furniture set for drawing room or a recliner for balcony would also be a lovely gift for mothers day.
If you can write well, you can write a collection of poems on her and present to her on that big day. She would definitely have tears of joy in her eyes.
Mother's day is really a very special day and leaving every other work, we should spare a bit of time for this day. She had always gone out of her way to make you feel special on your birthdays moments of rejoice, and also when you were a failure. She is the only one who undoubtedly is the house of immense power whom we need for a lifetime. So, walk home with gifts for mothers day to celebrate this day with grandeur.