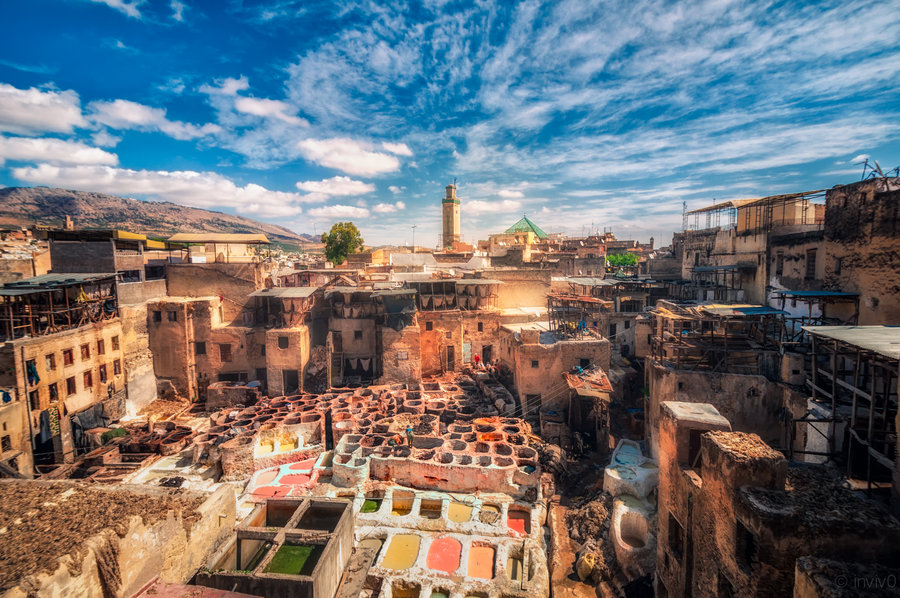 Are you looking for a travel destination that offers something different? A place where the sights, scents and sounds of an ancient culture are waiting to beguile you? If you seek somewhere to refresh your jaded traveller's palate, then buy a ticket to North Africa's unsung hot spot – Morocco.
Beach babies will love the fact that Morocco offers a choice of coastlines. To the west the North Atlantic laps the country, and in the north the balmy waters of the Mediterranean await. Tourism has taken off in recent years and in tune with their Berber traditions, visitors will find the standards of hospitality in Morocco high.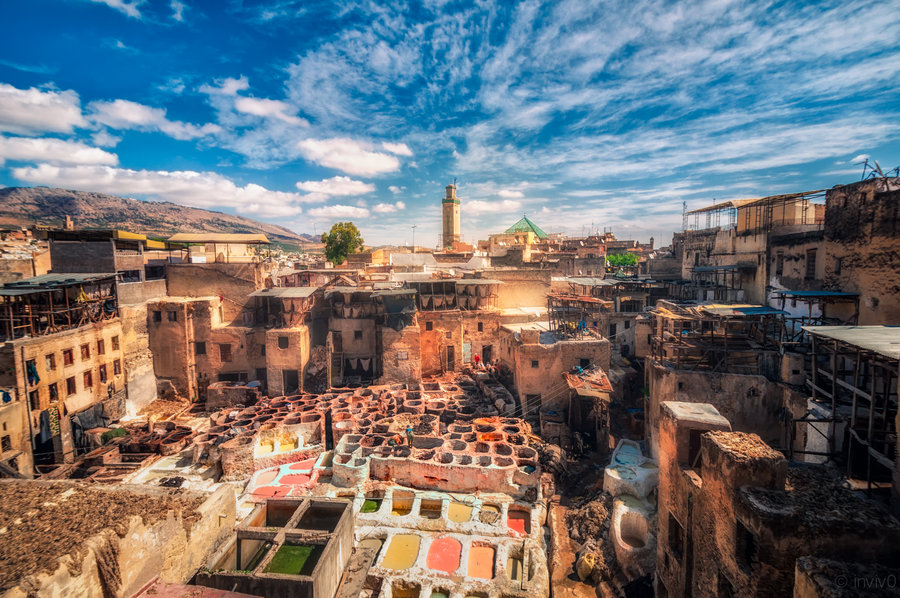 Where to Stay
For accommodation why not immerse yourself in the Moroccan way of life by staying in  traditional riads or dars. If you are lodging in an ancient city with a Medina (market/trading district) such places are found. These ancient buildings with thick walls and internal courtyards are usually simple but clean and comfortable and infused with a unique atmosphere that is both calm (shut off from the surrounding city buzz) and exotic. An average of around six rooms per riad ensures that an intimate and hospitable feel is guaranteed.
If you venture out of the cities into rural areas, sample the hospitality at a family run auberge. Often traditionally built in a mud hut style and heated with wood fires, these rustic accommodations frequently have roof terraces where dinner is served under the stars.
City Lights
If the hustle and bustle of the city attract you, there are many places to choose from in Morocco. Casablanca, made famous by the silver-screen in the classic Hollywood era, is today a modern destination by the sea and often the first place visitors see when they fly in. Make time to visit the historic Medina and the third largest mosque in the world, built in the contemporary style.
Other cities well worth checking out include Rabat, the laid back capital, chaotic Fez, one of the oldest and largest cities in the country and the 'red city' Marrakech, a place that could keep anyone fascinated for months on end with its extraordinary sights, history and buzz.
Dark Desert Skies
You already live in a city? Want a little contrast? How about taking one of the Sahara Desert Tours for a bit of a change in pace? Out in the desert sand dunes it is possible to take a camel trek, try sand-surfing and trekking amongst spectacular scenery. It is possible to secure Sahara Desert Tours that transport you in air conditioned comfort in 4 x 4 vehicles across desert terrain. For a more immersive experience you can arrange to stay overnight in a nomad camp – is that different enough for you with your city ways?
On the Plate
And what will you be eating in Morocco? Prepare for some real culinary delights. The cuisine is a mouth-watering blend of Arabic and Colonial French, seasoned with a good spoonful of Berber flavouring. Moroccan menus rely heavily on traditional dishes such as couscous, tagine and kaliya. A delicacy well worth sampling is a sweet, meat filled sugary pastry called Bastella – unusual but very tasty. And if you really want to savour the authentic taste of the country, grab a bowl of soup – harira and besara are the most popular and delicious recipes, often easily found at street cafés or in the Medina.
Good Buys
Exploring the ancient areas of the cities in Morocco, you will come upon the souk or market square at some point. Haggling is expected, so don't pay more than you need. You will get a good price on premium items such as argan oil, henna, leather goods and Berber jewellery. Other highlights to look out for include traditional ceramics and textiles . Keen chefs will delight in the vast range of fresh spices available at great prices.
Chill Out
After a busy day pounding the tourist trails, relax in true Moroccan style with a visit to a traditional hammam. Indulge in a massage, scrub and bathing routine to invigorate and re-energise yourself the Moroccan way.
Whether it's the dreamy beaches of Agadir and Essaouira that are tempting you, or the electric cities of Tangier and Fez ; put Morocco next on your to-do list of travel destinations, you won't be disappointed…