Many Beautiful Landscapes In Vietnam Ranked In Top Of The World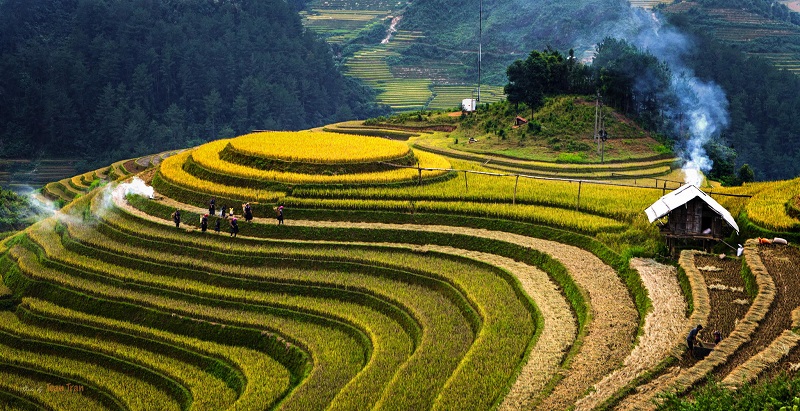 Vietnam has so many beautiful landscapes from the North to the South, among them, some even named in the worldwide reputation tourist charts. Many tourists choose to book Vietnam motorbike tours to visit at least one of the following fantastic destinations: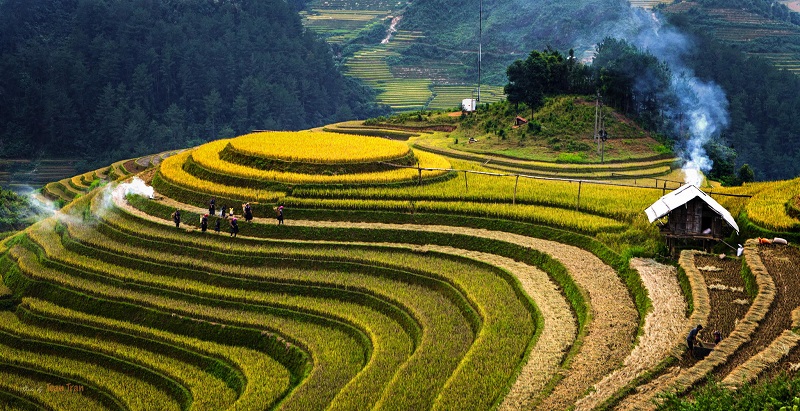 1. Ha Long bay: The New Wonder of the world
In the late of March, 2012, the New 7 Wonders Foundation officially recognized Ha Long bay as one of the New 7 Wonders. The other 6 are Amazon forest in the South America, Iguazu waterfall in Argentina and Brazil, Jeju island in Korea, Puerto Princesa underground river in Philippines, Komodo island in Indonesia and Table mountain in South Africa.
2. Sapa terraced rice fields: The most magnificent terraced fields in the world
Recently, Travel and Leisure magazine of America has just announced that Sapa terraced rice field is one of the 7 most beautiful and magnificent terraced fields in the world and Asia. Besides rice fields, Sapa also attracts tourists by many amazing places such as villages of the hill tribes, waterfalls, Ham Rong mountain and Fanxipang mountain, Sapa town, Sapa market. ADV Vietnam Motorbike Tour & Dirtbike Travel organizes many monthly trip to this place for rider who keen to experience this place on two wheels.
3. Ha Long bay, Nha Trang bay and Lang Co bay: Members of world's best beautiful bay club
Lang Co, the pristine sea wonder which lies at the foot of Hai Van pass with smooth sandy beach, clear and blue water has just been a member of world's best beautiful bay club. Together with Ha Long bay and Nha Trang bay, Lang Co is the third bay in Vietnam becoming the member of this club.
4. Con Dao: 1 of the 10 best and most attractive islands in the world
The famous Lonely Planet magazine of England voted for Con Dao (Con Dao district, Ba Ria – Vung Tau province) as one of the 10 most attractive and best islands in the world in 2011. Con Dao has 16 islands which are like the fairy world on earth with dense forests, blue water and long white sand beaches. This is home of dolphins, turtles and sea stunning coral reefs.
5. Bai Dai beach in Phu Quoc island: The most pristine and beautiful beach in the world
In 2008, the Australia traveling website concierge.com published the list of 13 most pristine and beautiful beaches, in which Bai Dai beach in Vietnam was ranked at the first position. Bai Dai was introduced as the place which is suitable for relaxing. Best time to visit Bai Dai is from October to March because the weather during this time is very nice.
6. Cua Van fishing village in Quang Ninh: One of the best villages in the world
Cua Van fishing village which lies among many spectacular limestone islets in Ha Long bay has just ranked in top of the most beautiful villages in the world by website Journeyetc.com and tourists should not miss and try to visit at least one in their life.
7. One pillar pagoda: The most unique architectural pagoda in Asia
After a long time of researching, on 10th October, 2012 in Faridabad (India), Asian Record Organization recorded One Pillar pagoda as the most unique architectural pagoda in Asia. According to Vietnamese history, the pagoda was first built in 1049 under the reign of Ly Thai Tong. Over the years, One Pillar Pagoda has been renovated several times. The current pagoda was built in 1955, the Lotus-textured station has square shape.
Please arrange time to visit this country then check out our Vietnam Motorbike Tours Prices to get the best offer. Vietnam is a really worth-to-visit country in the world.